A family from New Jersey were camping in one of Canada's national parks, and they nearly escaped an attack by a wild wolf.
"It was like something out of a horror movie," the mother of the family wrote on Facebook on Friday. The Facebook post has since been liked by about 50,000 people.
Matt Rispoli, Elisa Rispoli and their two young boys were camping in Banff National Park in Alberta on August 8 when a wolf attacked them in the middle of the night.
Elisa recounted the terrifying incident on Facebook:
"Matt literally threw his body in front of me and the boys, and fought the Wolf as it ripped apart our tent and his arms and hands," she wrote. "We were screaming for help as he was fighting it and trying to save us, for what felt like an eternity (but I think was anywhere from 1-3 minutes)...I cannot and don't think I'll ever be able to properly describe the terror."
From his own neighboring campsite, Russ Fee said he heard a woman scream, according to BBC News. He ran outside with a lantern and saw the wolf trying to drag something of the Rispolis' tent that turned out to be Matt Rispoli, by the leg.
Fee — who Elisa called a "guardian angel" in her Facebook post — charged into action:
"It was just so quick and the screams were so intense, that I knew it was obviously a terrible situation, so I just kind of kept running at it and I just kicked it sort of in the back hip area," he told the CBC on Tuesday.
The wolf let go of Rispoli's leg but stood there. The two men continued to shout at the animal and threw rocks until they were able to escape to Fee's campsite. Rispoli was treated for his injuries the next day in the hospital.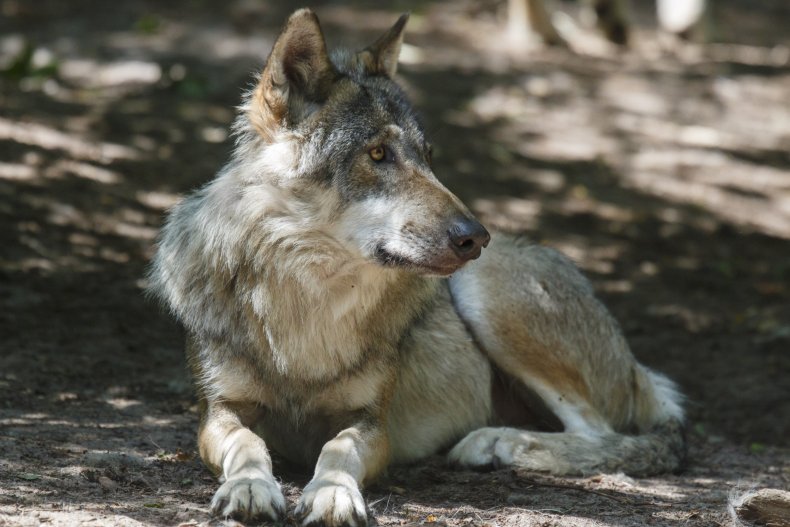 Incidents like these are extremely rare. This is the first reported wolf attack on humans at a national site, according to Parks Canada. There have, however, been attacks in provincial parks: one in British Columbia and one in Ontario.
Lesley Matheson, a spokeswoman for Parks Canada, said that no significant wildlife attractants or food were found inside, or in the immediate vicinity of the tent.
The campground was closed for a few days while Parks Canada investigated the incident. It reopened on Monday after park staff killed the wolf, verifying that it was the right one through DNA testing.
It's unclear why the wolf was attracted to this family, Matheson said. Veterinary tests confirmed that the wolf was in "poor condition" and nearing the end of its life. Tests for rabies came back negative.