Here Are the American Farmers That Could Be Affected By a U.S. Border Shutdown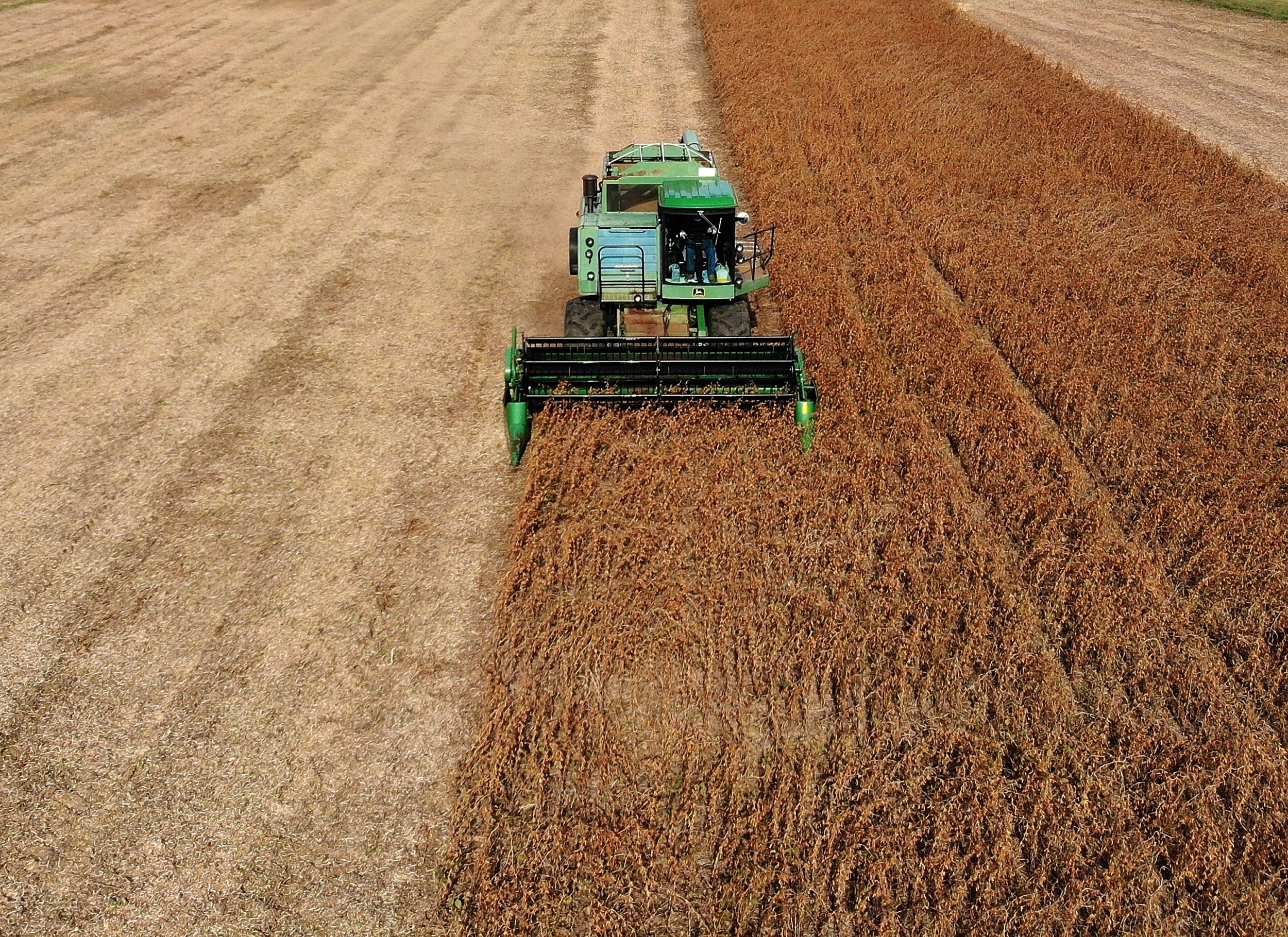 President Donald Trump walked back threats to close the southern border on Thursday, saying he would give Mexico a "one-year warning" to stop the flow drugs coming into the U.S.
Thursday's remarks were a departure from Trump's frequent threats of late. Last week, the president tweeted he would shut down the southern border if Mexico didn't "immediately stop ALL illegal immigration coming into the United States through our southern border," reiterating a frequent complaint directed at the country.
Trump's initial remarks raised concerns among a range of industries that export goods to Mexico, and a number of agricultural associations spoke out against the potential of a shutdown between U.S.-Mexico trade.
The U.S. Chamber of Commerce, the American Farm Bureau Federation and the National Pork Producers Council were among the groups that warned against closing the border. The National Farmers Union said a closure would be "disastrous" and that doing so "would effectively cripple trade with U.S. agriculture's top trading partner."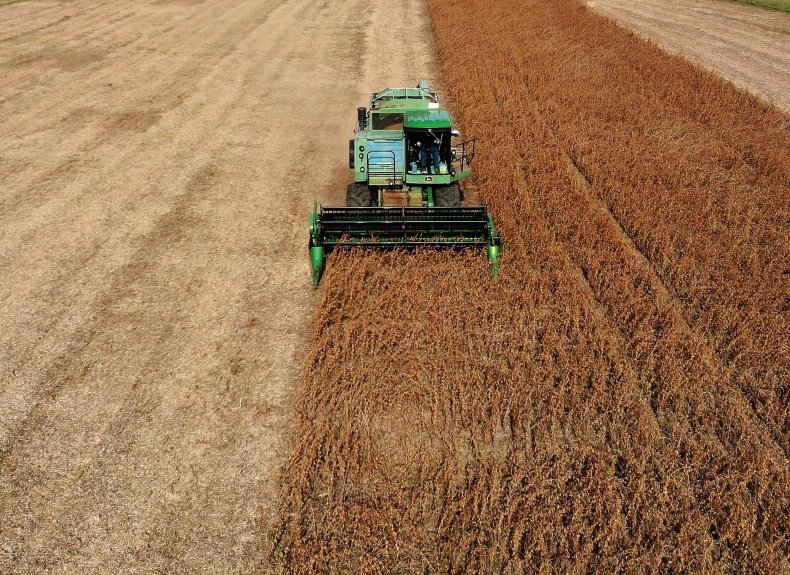 In 2017, the U.S. exported $276.2 billion worth of products to Mexico and imported $339.8 billion, according to the Office of the United States Trade Representative, which said the U.S. sent $19 billion in agricultural products to Mexico in 2017.
In the same year, Mexico received 29 percent of U.S. corn exports, 24 percent of dairy product exports, 23 percent of pork and pork product exports, 22 percent of poultry meat exports, 14 percent of wheat exports, 13 percent of beef and beef product exports and 7 percent of soybean exports, according to the Farm Credit Administration.
Here's how that breaks down:
Corn was the most profitable export, according to the U.S. Foreign Agricultural Service's Global Agricultural Trade System.
The U.S. exported $2.7 billion worth of corn to Mexico in 2017. The U.S. Grains Council reports that in the 2016-2017 crop marketing year, which spans September 1 to August 31, farmers produced 14.6 billion bushels of corn. Mexico received more corn than any other country. A map from the USDA shows particularly heavy production in states including Iowa, Illinois and Minnesota.
The U.S. also exports a large proportion of soybeans to Mexico, sending $1.6 billion in soybeans to the country in 2017. Iowa, Nebraska, Illinois, Iowa and Louisiana were among the states producing the most soybeans, with Illinois producing the largest amount per acre, according to SoyStats.
Statistics from the Farm Credit Administration show that the U.S. exported $1 billion in beef and beef products to Mexico in 2017.
The U.S. sent $1.3 billion in dairy products to Mexico in 2017, with farmers in California being the largest producers of milk. Wisconsin produced the second-most amount of milk, with New York, Idaho and Texas all contributing large amounts.
The U.S. sent $932.6 million in poultry meat and products to Mexico in 2017. Georgia, Alabama and Arkansas all produced more than 1 billion broiler chickens in 2017, according to the USDA.
Farmers who help supply fresh fruit, sugar and sweeteners and vegetable oils would also take a significant financial hit from a trade shutdown.
The USA Poultry and Egg Export Council declined to comment for this article. The National Chicken Council and the National Cattlemen's Beef Association did not comment prior to publication.