The American Federation of Teachers Puts Class Warfare Before Class | Opinion
The American Federation of Teachers (AFT) just held its biennial convention. With the nation's schools shuttered since March and just weeks until the start of an unprecedented school year, one might have expected the nation's second-largest teachers union to focus entirely on reopening schools, what's needed to make remote instruction work and ensuring the safety of staff (and, hopefully, students). That would've been a losing bet.
Instead, the AFT opted for ideological catechisms and class warfare. There was the resolution proclaiming that "Trump is openly establishing himself as a despot, ready to reject all democratic norms in pursuit of mobilizing his racist right-wing base and consolidating a regime of tyranny." The policy agenda could have prompted complaints of plagiarism from Bernie Sanders. The AFT endorsed "a Green New Deal," increased marginal tax rates of up to 70 or 80 percent, a "Billionaire Net Worth Tax," cutting defense spending by at least 10 percent and "single-payer" health care or "a public option" by 2025. It also wants Washington to explore banning for-profit hospitals and reviewing "the charitable status of nonprofit hospitals."
Some of these ideas are so far to the left that even the Democratic Party won't touch them. A recently released 80-page draft of the 2020 Democratic Party platform contained no mention of an 80 percent top marginal tax rate, nor of a billionaire's wealth tax. Neither was there anything about stripping nonprofit hospitals of their charitable status, or slashing defense spending. At a time when parents are stressed by the demands of remote instruction, schools are floundering to reopen, and the average student has lost perhaps a half-year of learning, the AFT apparently deemed this a terrific moment to crib from the Wellesley student government wish-list.
Now, one could wave off the AFT's performance as predictable posturing in an election year. But this stuff is symptomatic of a much deeper problem—one in which groupthink and ideology come at the expense of children's education. Just look to Chicago, the nation's third-largest school district. Over the last few weeks, the AFT's Chicago Teachers Union (CTU) refused to say whether it will strike if it disapproves of school reopening plans, while the Illinois Federation of Teachers has said that striking is definitely "not off the table." So, what are the concerns? There are the (eminently reasonable) concerns regarding social distancing and adequate supplies of personal protective equipment. But these pedestrian concerns constitute only a sliver of what the CTU wants.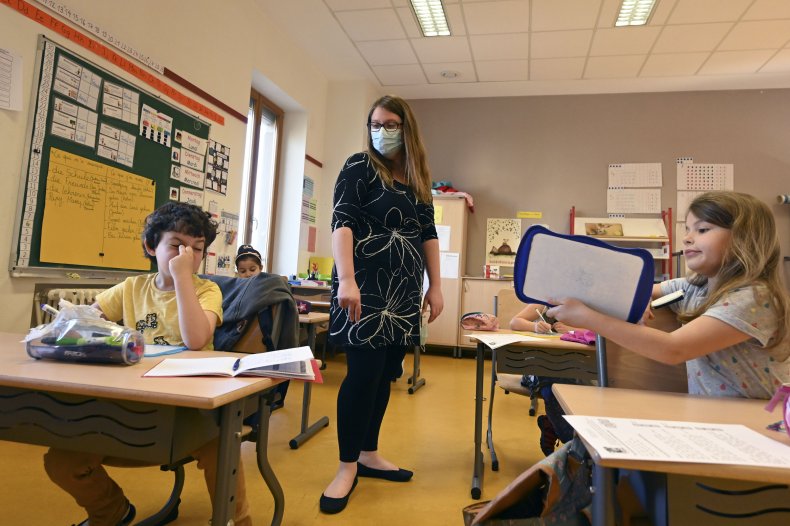 Indeed, the CTU released a 10-page document entitled "The Safe and Equitable Conditions for Reopening CPS [Chicago Public Schools]." These "safe and equitable conditions" include: "Medicare for All" (due to "the boundless greed of the for-profit health industry"), a new state tax on the rich (it's time "that Illinois' millionaires and billionaires finally pay their fair share"), "defund police" (law enforcement already gets an "astronomical amount of money") and "financial support for undocumented students and families."
Let's set aside just how bizarre a negotiating strategy this is—given that Chicago's mayor has about the same control over Medicare for All as she has over the nation's Hong Kong policy. The disturbing reality is that Chicago's teachers union seems willing to fight school reopening in the service of a radical, no-chance political agenda.
And it's not just the CTU. Indeed, AFT locals in cities including Chicago, Boston and St. Paul have joined the Democratic Socialists of America in a coalition calling for a moratorium on charter schools and standardized testing, new taxes on the wealthy, police-free schools, a halt to home foreclosures and much more.
Things are actually worse than that. Even as school reopening is held hostage to a raft of non-educational demands, AFT locals have negotiated terms with districts that make remote learning even less effective. This spring, in Los Angeles, the United Teachers Los Angeles fought for an agreement that heavily restricted virtual learning—including provisions stating that teachers could not be required to provide live remote instruction or even to work during the school day.
Look, there's plenty of room for people of good faith to disagree over how to safely reopen schools, how remote learning can be conducted more effectively and whether schools need more funding to do all this. We don't begrudge the AFT for taking a stance on these thorny questions. But it's a travesty and a professional abdication to see teachers unions use students and school opening as a bargaining chip to push a policy agenda that couldn't even carry the day in the Democratic presidential primaries. The AFT bills itself as "a union of professionals." It's time to act the part.
Frederick M. Hess is the director of education policy studies at the American Enterprise Institute. RJ Martin is the program manager of education at AEI.
The views expressed in this article are the writers' own.