Female U.S. Presidential Contenders Before Hillary Clinton in 2016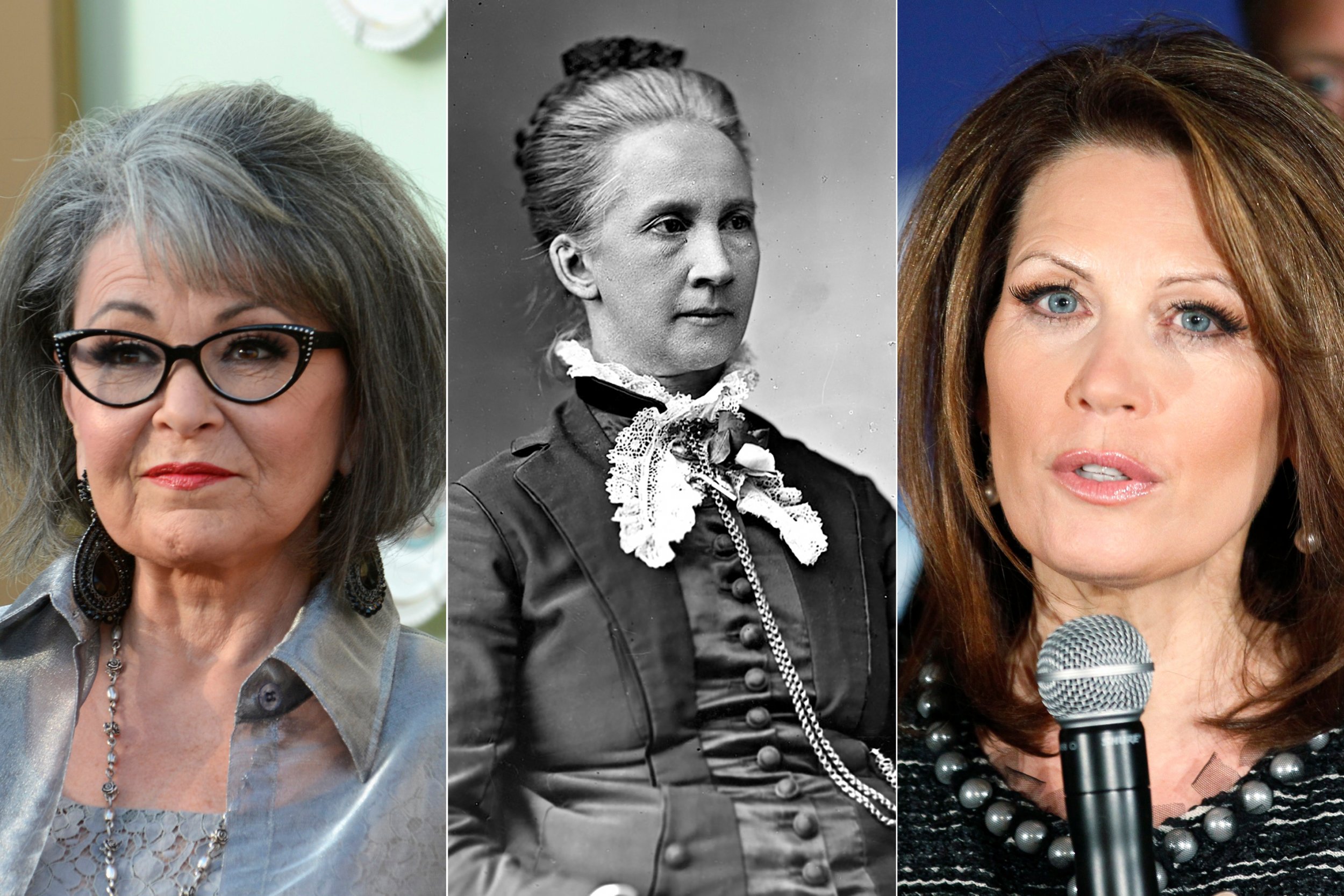 No American woman has yet obtained the highest office in the land, but many certainly have tried.
Hillary Clinton has become the first woman in U.S. history to win the nomination of a major political party, on July 26 at the Democratic National Convention in Philadelphia. Before that, during her first bid for the White House in 2008, she was listed as a presidential candidate in primaries and caucuses nationwide. But she lost to then-Senator Barack Obama.
Other pioneering American women have sought to become president, and some even received national attention. But for many of these women, especially the earlier candidates, "it was an exercise in symbolism," Deborah Johnson, a professor of women's studies and art history at Providence College, tells Newsweek. "Symbolism is really important, but it wasn't functional."
Johnson says Clinton, as the Democratic Party's 2016 nominee, is "the real breakthrough" for women. Unlike her predecessors, Clinton has been largely in the spotlight since her husband became governor of Arkansas in 1978. And she has benefited from pursuing an independent career after her time in the White House as first lady to former President Bill Clinton.
Her predecessors have helped, though: It's these individuals who "keep opening the doors, not just for her, but for all of the women who are running for office, who hold elected office at every level across the country," says Debbie Walsh, director of the Center for American Women and Politics (CAWP) at Rutgers University.
Multiple women's centers have compiled lists of female presidential candidates based on certain criteria. Here are some, but not all, of those individuals who have been credited with paving the way for women aiming to run the country from 1600 Pennsylvania Avenue.
Victoria Woodhull (1872)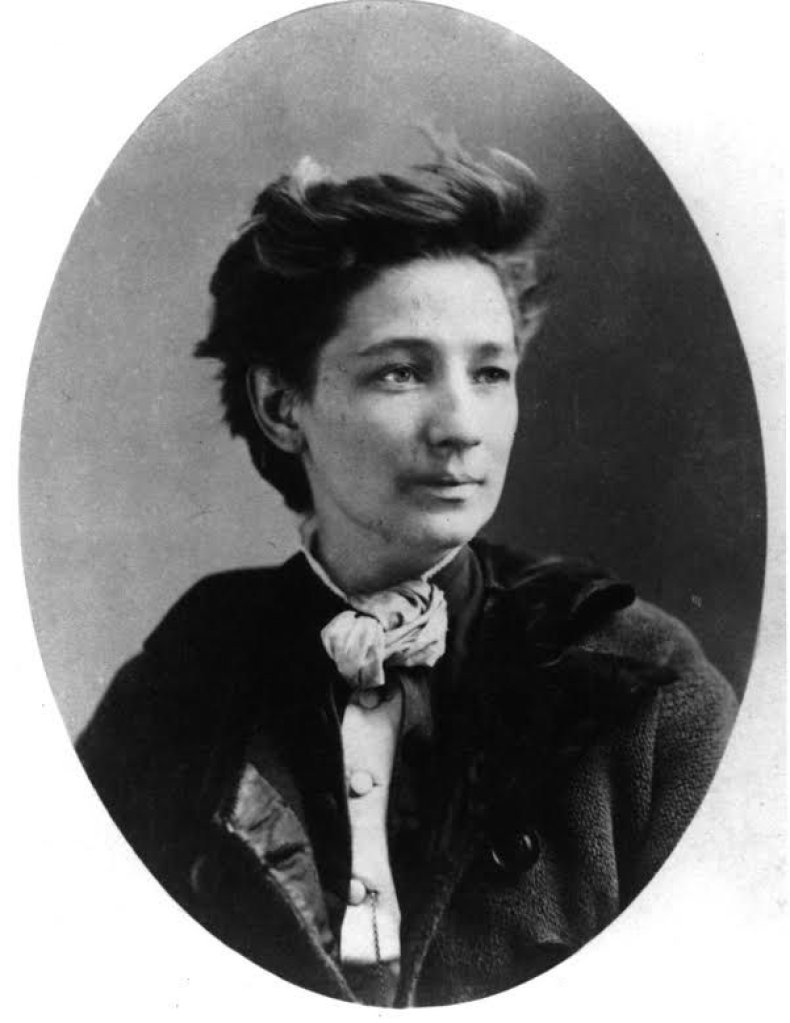 Woodhull, an Ohio native who was with the Equal Rights Party, is credited as the first woman to run for president—in an election won by incumbent President Ulysses S. Grant. Her bid came almost 50 years before the ratification of the 19th Amendment allowed women the right to vote.But there was nothing in the Constitution that prevented women from running for office at the time, says Elizabeth Maurer, director of programs for the National Women's History Museum (NWHM). Woodhull's platform included universal suffrage, an eight-hour workday, abolition of the death penalty and nationalization of railroads, according to The History Channel. She believed in "free love," which to her was the ability for men and women to get married, divorced and remarry, if they wanted. A newspaper editor, she was jailed just a few days before Election Day for publishing an article accusing a prominent preacher of having an extramarital affair.
While historians agree she was the first woman to run for president of the U.S., she was younger than the constitutionally mandated age of 35. The presidential inauguration was in March 1873; her 35th birthday was in September of that year.
Besides her presidential run, Woodhull was among the first female stockbrokers on Wall Street and the first woman to testify before a congressional committee, when she argued that women had the right to vote under the 14th and 15th Amendments, according to The History Channel.
Meanwhile, Frederick Douglass, a former slave and abolitionist, in 1872 was nominated to run alongside Woodhull as the first African-American vice presidential candidate. But there isn't record that indicates he accepted the nomination.
Woodhull, along with Belva Lockwood (below), established a tradition of women running for the office, Maurer says: "Any third-party candidate is often running to make a point, rather than running to win."
Belva Lockwood (1884, 1888)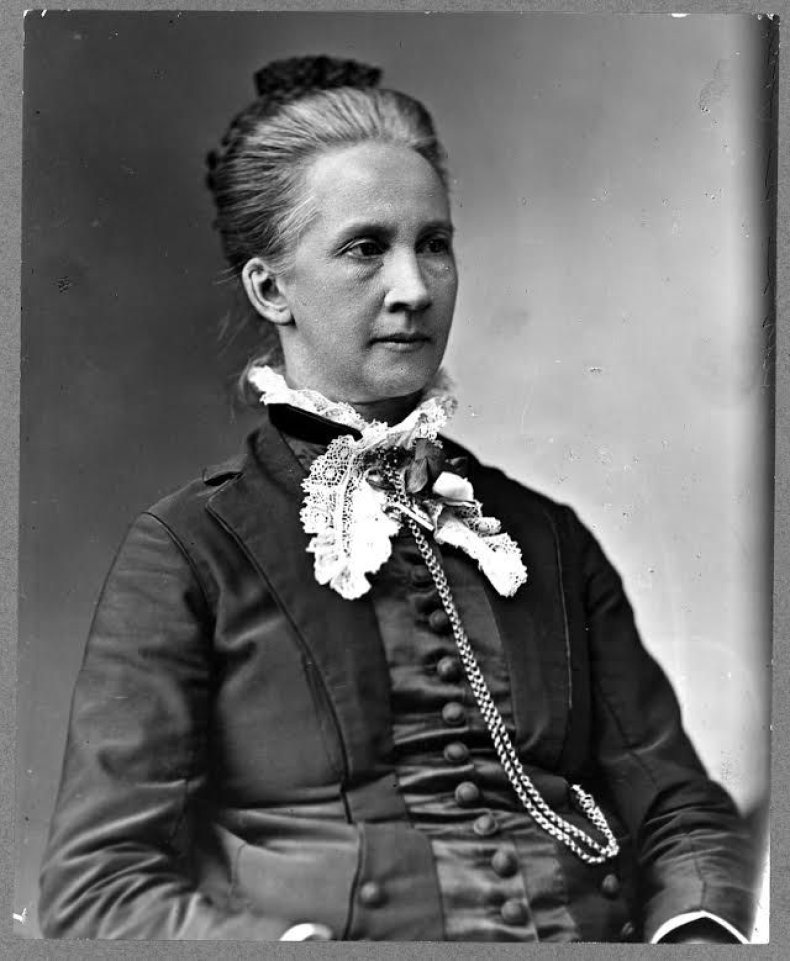 Lockwood ran a full campaign for U.S. president as a candidate of the National Women Equal Rights Party. She vowed to improve the rights of women and minorities. "I cannot vote, but I can be voted for," Lockwood told a campaign reporter, according to author and historian Jill Norgren.
Her running mate was Marietta Stow, the first woman to run for the seat of vice president, according to the California State Library.
Lockwood also paved the way for women as the first female attorney to argue in front of the U.S. Supreme Court, according to material from her biography, Belva Lockwood: An Uncommon Life.
Johnson, of Providence College, tells Newsweek that Victoria Woodhull and Belva Lockwood were the 19th-century versions of Cynthia McKinney and Jill Stein, third-party candidates in recent elections.
Walsh adds that neither of these two women ran for president thinking they were going to be victorious. "This was all about women trying to secure a voice in the public space," she says. "These were two very interesting, very accomplished women who believed very strongly that women were being denied rights that they were entitled to. And that was really the point of their candidacy."
Gracie Allen (1940)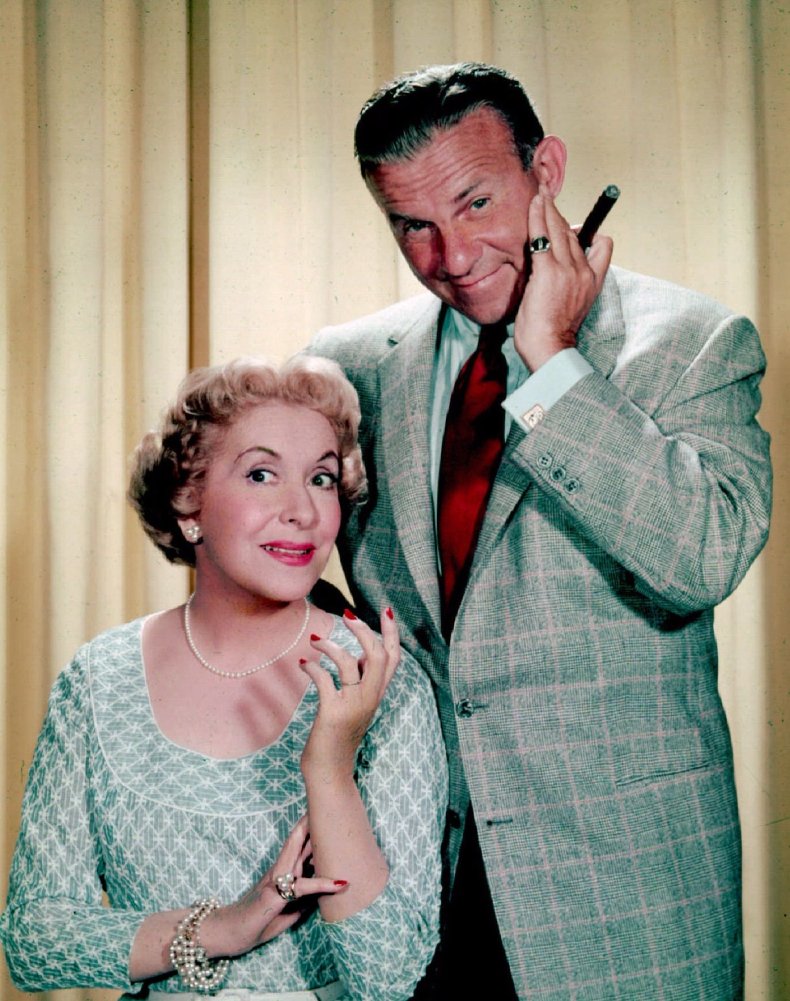 The comedian decided to run as president for the Surprise Party largely as a political stunt for her popular radio show, The Hinds Honey & Almond Cream Program Starring George Burns & Gracie Allen, which she hosted alongside her husband. But she soon gained national attention. First lady Eleanor Roosevelt invited her to speak at the Women's National Press Club, and the Harvard University student body endorsed her, according to The History Channel. She eventually suspended her satirical campaign, but received a few thousand write-in votes during the election won by Franklin D. Roosevelt.
Margaret Chase Smith (1964)
Decades passed between the ratification of the 19th Amendment and when additional women began campaigning for the White House. Johnson says it's almost as if women in general "breathed a sigh of relief and thought that was enough" after they won the right to vote.
After the 19th Amendment, Maurer says, "it takes them awhile to rise to the level, to have the kinds of offices, when they can then launch or think about launching that kind of political career."
Enter Margaret Chase Smith: a Republican grassroots campaigner from Maine who is known as the first woman to have her name put in for a major party's presidential nomination, according to her House of Representatives biography. She pushed the envelope by fighting for the nomination in the '60s.
"When people keep telling you, you can't do a thing, you kind of like to try," she said, according to her biography. She received 27 first-ballot votes at the 1964 Republican National Convention, according to CAWP. But she removed herself from the race after the first ballot.
"But she wanted, I think, to make a point. And I think she did," Walsh says.
Chase Smith also was the first woman to win election to both the U.S. House and Senate.
Shirley Chisholm (1972)
A community activist, Chisholm was the first African-American congresswoman and the first African-American to run for a major party presidential nomination. In 1972, she campaigned for the Democratic presidential nomination, arguing that none of the other candidates represented the interests of women, African-Americans and minorities.
"I am not the candidate of black America, although I am black and proud. I am not the candidate of the women's movement of this country, although I am a woman and I am equally proud of that," she said as she declared her presidential bid in January 1972. "I am the candidate of the people of America."
She received about 152 delegate votes at the DNC. There, South Dakota Senator George McGovern was selected as the nominee. Her reputation as a crusader—she was known as "Fighting Shirley"—limited her influence as a legislator, according to her House biography.
"She ran a full race, but she ran wanting to make sure that issues about the war, about civil rights, about poverty were all part of the discussion," Walsh tells Newsweek.
Chisholm was a founding member of both the Congressional Black Caucus and the Congressional Women's Caucus, according to an NWHM exhibit. In an interview with the National Visionary Leadership Project, Chisholm said she wanted to be known as a black woman who lived in the 20th century and dared to be herself.
"I want to be remembered as a catalyst for change in America," she said in the video, posted online in 2010.
Johnson, of Providence College, says Margaret Chase Smith and Shirley Chisholm were the first women candidates to be taken seriously by the mainstream. She refers to them as "the most significant of these precedents" regarding women candidates.
Ellen McCormack (1976, 1980)
McCormack ran for the Democratic nomination as an anti-abortion contender, and was the first woman to qualify for federal campaign matching funds, according to CAWP. "Help me to keep these hearts beating," she said in a 1976 campaign video, while holding a baby. "Together we can help both the mother and her baby."
She received 22 delegates at the DNC at which former Georgia Governor Jimmy Carter was nominated, according to NWHM. After the election, she advocated for a constitutional amendment to repeal Roe v. Wade, a 1973 landmark decision by the Supreme Court that legalized abortion. McCormack ran again for president in 1980 as the candidate for the Right to Life Party.
Lenora Fulani (1988, 1992)
In 1988, Fulani became the first woman and first African-American to appear on the general election ballot in all 50 states and Washington, D.C., when she ran as a third-party candidate for the New Alliance Party, which was fighting to end the two-party system, according to NWHM. She ultimately won 225,000 votes in November.
During her second bid for the White House, Fulani said: "I think we need to drop the two-party system and go independent with a passion if people want change in America.… I think we have to open up our political process so that ordinary people have a say in how the policies are developed." She mixed her career as a psychologist with that of a life of activism, according to NWHM.
Cynthia McKinney (2008)
The former Democratic representative from Georgia accepted the Green Party nomination in the 2008 election. In her acceptance speech at the party's convention in Chicago, McKinney lauded the first women's rights convention at Seneca Falls in 1848 and the ratification of the 19th Amendment in 1920. "Eighty-eight years later, with the Green Party as its conductor, the history train is rolling down the tracks," she told her supporters. She chose a fellow activist, journalist Rosa Clemente, as her running mate.
Green Party spokesman Scott McLarty said McKinney was a "long shot" for the White House, but added that "every vote that she gets helps the Green Party," CNN reported in July 2008.
Michele Bachmann (2012)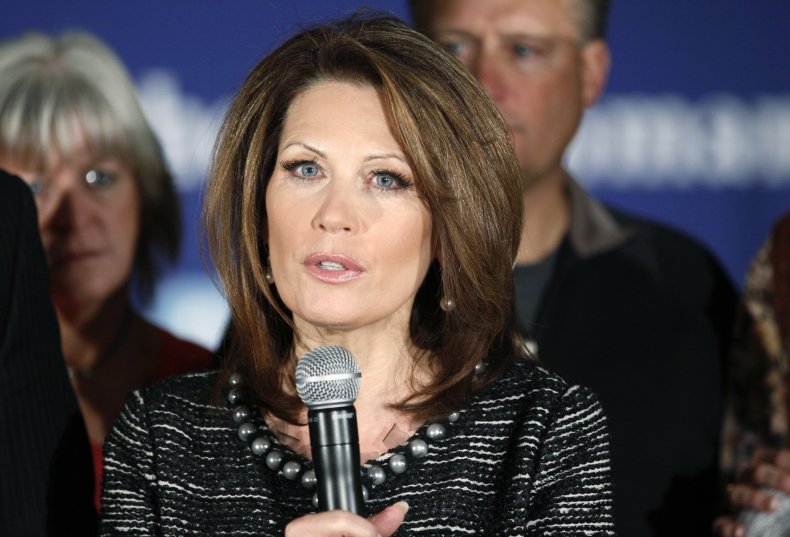 Bachmann, a Republican from Minnesota, is viewed as a founding member of the Tea Party Movement. Shortly after declaring her bid for the presidency, which she said was motivated by a desire to stop President Barack Obama, Bachmann in August 2011 won the Iowa Straw Poll, according to NWHM. But she dropped to sixth place by the Iowa caucuses in early 2012, and subsequently left the race.
"I have no regrets, none whatsoever. We never compromised our principles and we can leave this race knowing that we ran it with utmost integrity," she said when she exited the race in January 2012.
Roseanne Barr (2012)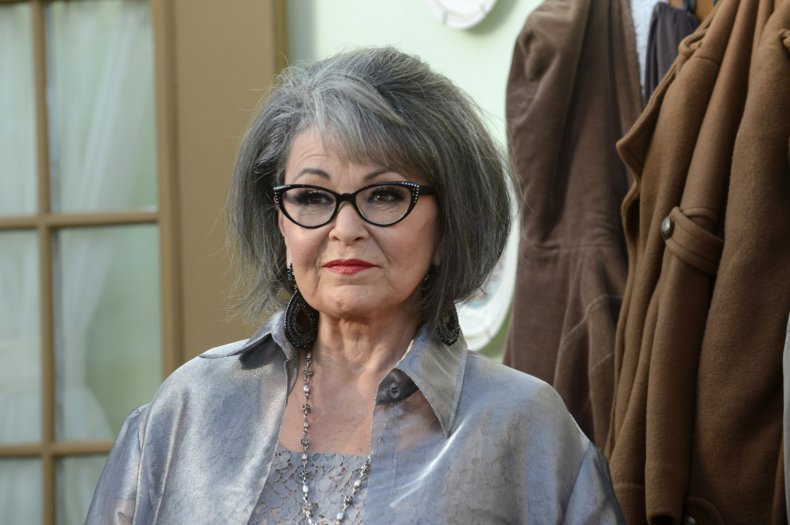 The comedian and former actress best known for the sitcom bearing her first name initially tried to run for the Green Party nomination, but lost. Then, she was nominated by the Peace and Freedom Party, and earned more than 67,000 votes, The Los Angeles Times reported.
"The American people are sick and tired of this 'lesser evil' garbage they get fed every election year," Barr said in a news release, according to the Times. "Both the Democrats and the Republicans do the same evils once they're in office. I'm here to tell the voters: If you want to tell the government and the two domineering parties that you're sick and tired of all their evil, register in the Peace and Freedom Party and vote for me and Cindy." She referenced her running mate, Cindy Sheehan.
Earlier this year, she told the Times: "Now I see all three of them—Hillary, Bernie [Sanders] and [Donald] Trump—they're all borrowing heavily from my 2012 campaign."
But Johnson says she doesn't view Gracie Allen or Roseanne Barr as serious contenders. As comedians, she says, they implicitly underscored the frivolity of women running for president—that the idea was inherently "comic."
Dr. Jill Stein (2012, 2016)
The Green Party's Stein is a physician and environmental-health advocate who ran for president in 2012, and is running again in the ongoing 2016 election, on a progressive platform. Four years ago she netted more than 450,000 votes in November. She speaks out against what she calls a broken two-party system, while promoting a multiparty system for easier access and inclusive debates that she says would result in diversity and more points of view.
"The American political system excels at suppressing the voices of opposition," she said in a video at the launch of her 2016 campaign. "We have a few things to learn about democracy in our own country."
Walsh, of CAWP, says many of the women who have run for the presidency recently were long shots, eventually pulling themselves out of the race. But, she adds: "I think they were in it in a serious way thinking that they could be candidates on par with the men who were running."
Hillary Clinton (2016)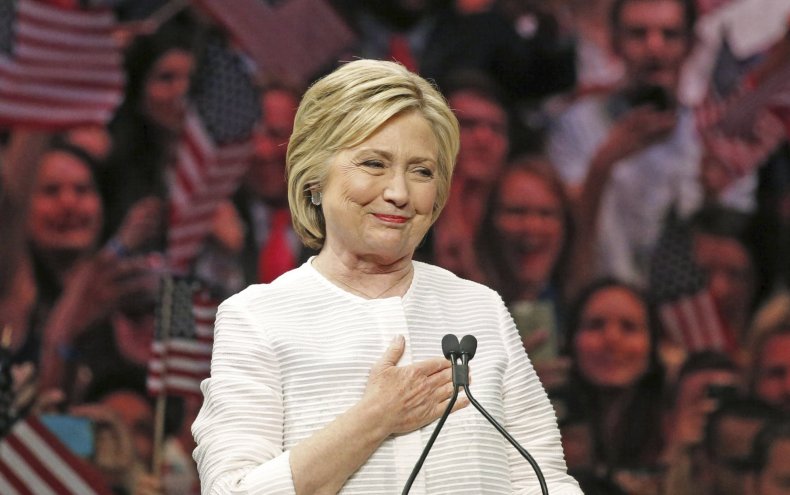 Walsh credits Clinton as being "the first viable woman candidate to run for president of the U.S.," during her first bid in 2008. She built a national organization and base, and ran an effective campaign, both of which allowed her to compete at that level. Her résumé as first lady of Arkansas, first lady of the U.S., senator from New York and secretary of state gave her connections and credibility within the Democratic Party.
Clinton is the only former first lady to hold elected public office, serve as a member of a president's Cabinet or run for the presidential nomination, according to NWHM. During her current second bid for the White House, Clinton became the first woman in history to represent a major party in a presidential election.
After she made history on June 7, achieving the pledged delegate threshold for the Democratic Party, Clinton said: "Thanks to you, we've reached a milestone, the first time in our nation's history that a woman will be a major party's nominee for president of the United States. Tonight's victory is not about one person—it belongs to generations of women and men who struggled and sacrificed and made this moment possible."
Johnson says the former secretary of state always has been politically engaged. "As a public servant, she has a unique position in that she's given an enormous spotlight as the wife of Bill Clinton, but she's not presenting herself as the wife of Bill Clinton," Johnson says, adding that instead, Clinton presents herself as a woman with a professional career.
Other women who declared bids for the presidential nomination include Patsy Takemoto Mink, in the 1972 Oregon Democratic presidential primary; Sonia Johnson, with the U.S. Citizens Party and the Peace and Freedom Party in the 1984 election; Patricia Schroeder, a Democrat, in the 1988 election; Elizabeth Hanford Dole, a Republican, in the 2000 election; Carol Moseley-Braun, a Democrat, in the 2004 election; Clinton in the 2008 election; and Carly Fiorina, a Republican, in the 2016 election.
Meanwhile, two women have been nominated to run for the vice presidency representing major political parties: Geraldine Ferraro by the Democratic Party in the 1984 election, and Sarah Palin by the Republican Party in the 2008 election.
Clinton's history-making, groundbreaking and potentially ceiling-breaking run comes as it has been decided that abolitionist Harriet Tubman replaces President Andrew Jackson on the front of the $20 bill, another first for women. With the exception of coins, actual female historical figures have been absent since the Bureau of Engraving and Printing began manufacturing all U.S. paper money in 1877.
"2020 will be the 100th anniversary of the passage of the 19th Amendment, which enfranchised women," Maurer says, adding that the women who came before Clinton "established, one after the other, the legitimacy of women running" and "demonstrated that women can and do have the credentials and the credibility to run for political office."
Any political office.