Ranked: The 25 Unhealthiest Cities in America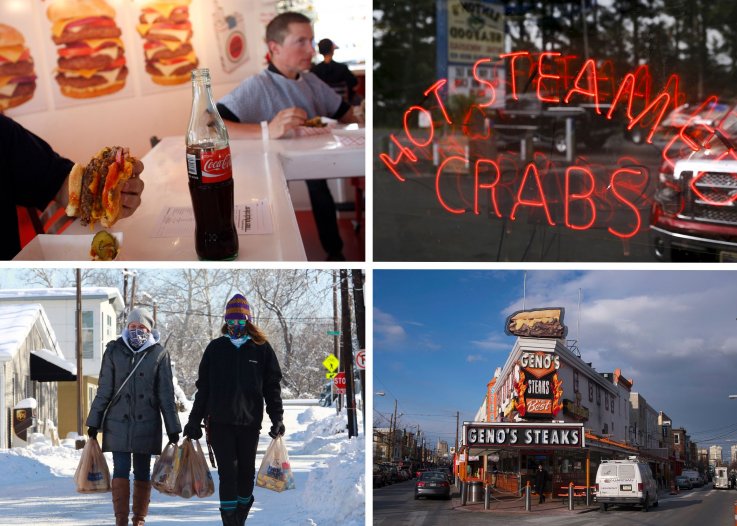 Your health can be impacted by factors beyond your control— like the availability of parks, gyms, and farmers' markets in your city. Each year the American College of Sports Medicine releases its American Fitness Index, which rank cities on dozens of factors, from how much park space is available to how often residents go to the gym. These scores offer a glimpse into the healthiest and unhealthiest cities in the U.S.
"The American Fitness Index provides cities with key information on residents' behavior and health, as well as local infrastructure that is critical to a healthy, fit city," Arizona State University professor Barbara Ainsworth, chair of the AFI board, told Newsweek. "Health is not just a matter of personal responsibility; the spaces where we live, work, and play have an impact on our health and our ability to lead physically active lifestyles."
The ACSM worked with dozens of health experts to rank 100 U.S. cities on 31 unique metrics, using data from the Centers for Disease Control and Prevention, the Census Bureau, the Department of Agriculture and other agencies.
Each city was scored in three general areas:
Overall health: The main score encompassing all indicators evaluated.
Overall personal health: The score for main health factors like smoking, obesity, heart disease, exercise within the last month, aerobic activity and fruit and vegetable consumption.
Overall community and environment: The score for outside personal health factors, like the walkability of a city and access to park space.
According to the CDC, more than 93 million Americans are obese, so it's not surprising obesity is a major problem in most of the cities on the bottom of the AFI. As the index reveals, that epidemic can be affected by communal factors, like a city's walkability, the number of parks and access to fresh fruits and vegetables.
Even though some of the data is disheartening, it's not all doom and gloom.
"This data can be used by these cities to expand local capacity and partnerships to implement policy and infrastructure changes that facilitate physically active lifestyles for their residents," Dr. Craig Samitt of Anthem Health Insurance told Newsweek.
So what are the unhealthiest cities in the U.S.? Slide through to see if your city scored low on the 2018 American Fitness Index report.