'American Gods' Stars on How the Show's Portrayal of Immigrants is More Relevant Than Ever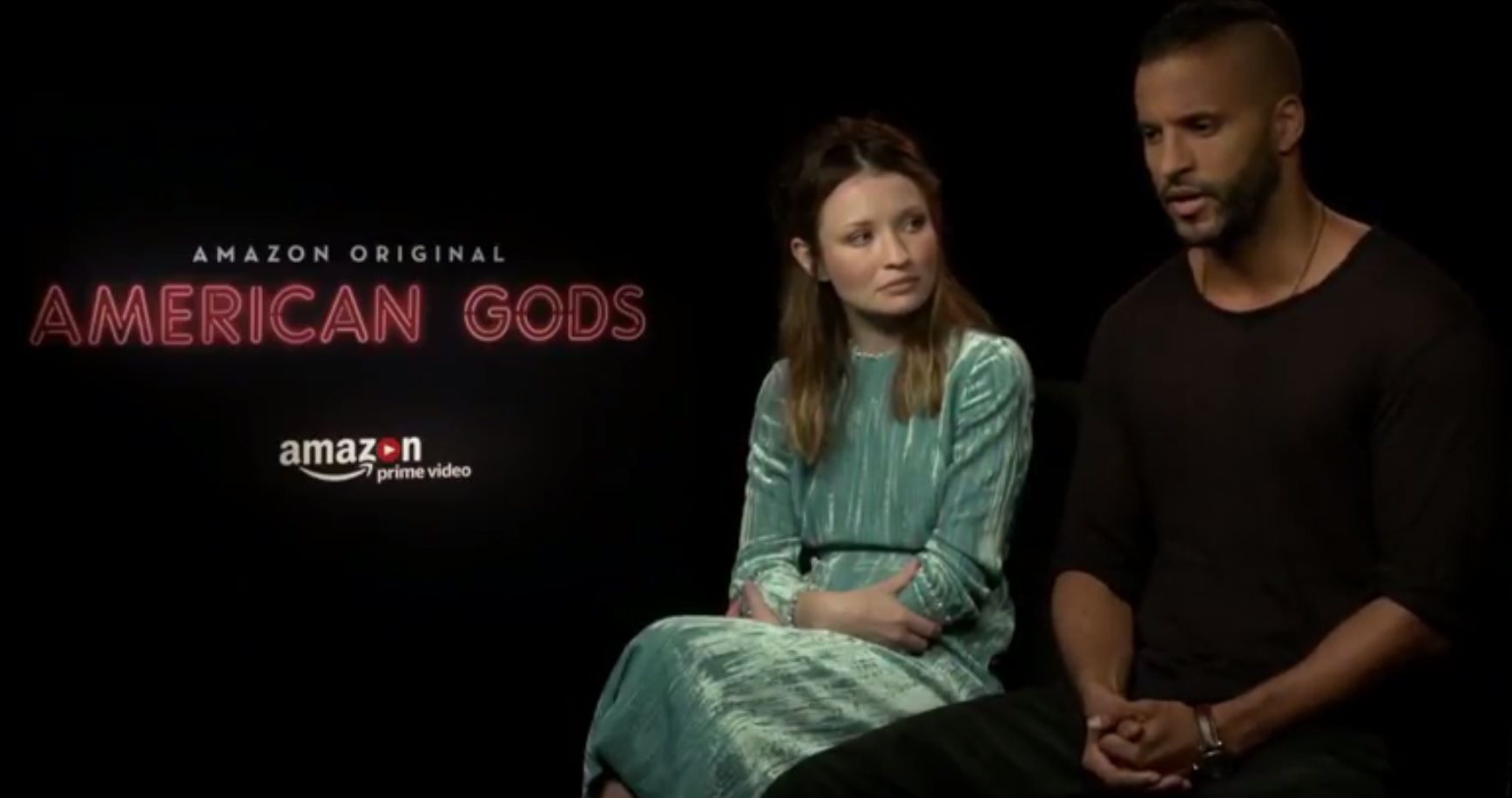 It's some coincidence that none of the three lead actors in the new Starz and Amazon Prime fantasy drama American Gods are in fact American. But the show's stars say that is a testament to the country's openness and tolerance of immigrants—something has been a source of contention in U.S. President Donald Trump's first 100 days in office.
British-born Ricky Whittle, who plays the main character, newly released convict Shadow Moon, tells Newsweek: "It's a show about immigrants. The majority of us live in the States now—it's very apt."
"It really just goes to show immigrants are what make America really great," adds Emily Browning, an Australian actor who plays Moon's wife Laura.
The pair speak to Newsweek in late February as news of Trump's immigration ban that blocked residents of seven Muslim-majority countries from entering the U.S. caused widespread outrage.
Whittle says: "America's a huge melting pot of different ethnicities and cultures. It's got the best of everything and they built this wonderful country. That's something we delve into in our 'coming to America' stories that will feature throughout the season of how people came to America with their gods."
American Gods is based on best-selling fantasy author Neil Gaiman's 2001 book of the same name. It follows Shadow Moon, who, upon being released from prison, is offered a job as a bodyguard by the mysterious Mr. Wednesday, played by veteran British actor Ian McShane. Wednesday is in fact the Norse god Odin and is secretly waging a war with the old gods—who people have stopped believing in—against the new gods, like media and technology.
Related: 'American Gods' star Ian McShane: "How can you turn down playing a god?"
The series was created by Bryan Fuller, whose previous television credits include Hannibal, Pushing Daisies and the upcoming Star Trek: Discovery, and Hollywood screenwriter Michael Green. Gaiman serves as an executive producer.
Gaiman's American Gods novel is rich in detail and spans between 590 to 725 pages, depending on the edition. (In 2011, Gaiman added 12,000 extra words for a 10th anniversary edition.) It's a book better suited to a road trip across the U.S. than a red-eye flight from New York to Los Angeles if it is to be finished.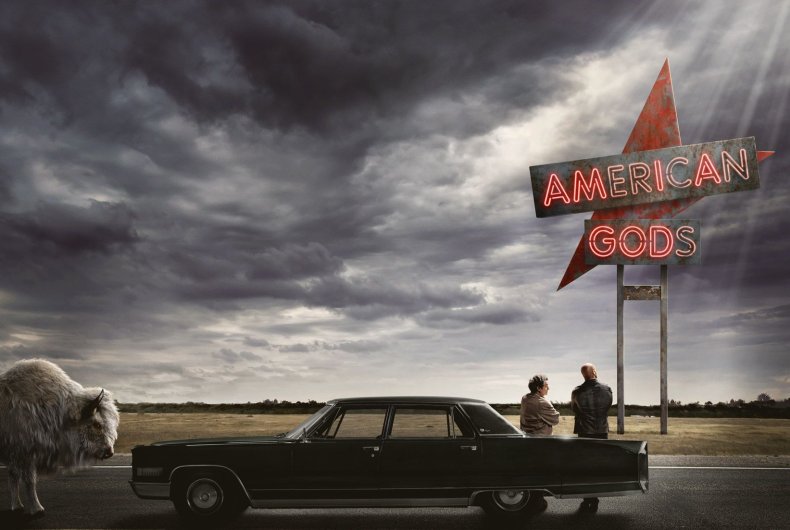 So, have the cast managed to get through the author's voluminous source material?
"I still haven't finished it," Whittle says with a laugh.
Browning says she finished it only after production wrapped on season one. Her character, Laura, who is presumed dead, only spans a few pages in the book. In the television adaptation, Browning has a much meatier role.
"Because she's so different in the show than in the book, I felt like I should be concentrating on this character that they've created. This is my excuse for not doing my homework," she said.
Whittle was cast in the lead role in January 2016. But his name first popped up in the conversation back in June 2015 when producers invited fans on social media to share their suggestions for who should play Shadow on Twitter using the hashtag #CastingShadow.
The actor tells Newsweek he didn't know what American Gods was until fans of Gaiman's novel began flooding his Twitter mentions.
"I looked into it and it was fascinating. I read about the character and thought, 'This sounds incredible.' I reached out to my reps and they reached out to casting and they said, 'We'd love to see him,'" says Whittle. "Five months and 16 [audition] tapes later [I got the part]."
American Gods premieres Sunday on Starz in the U.S. and Monday on Amazon Prime internationally.