American Group Works to Rescue Citizens in Ukraine Amid Russian Invasion
A Florida-based organization, Project Dynamo, is working to get Americans out of Ukraine following Russia's invasion.
Project Dynamo is a nonprofit organization of volunteer humanitarians, veterans and Gold Star family members. According to the group, it is working to get Americans out of Ukraine, where as many as 30,000 Americans live, according to Fox13.
The group said that last month it began planning rescue operations for Ukraine by placing team members in the country. The group said the Biden administration's warning for Americans to leave the country and the declaration that the government would not provide assistance served as the catalyst for the planning.
However, the ever-changing situation between Russia, the United States and Ukraine accelerated the operations and planning procedures. Things were stepped up considerably, the group said, when the State Department evacuated diplomatic personnel from the American Embassy in Kyiv last week.
James Judge, a spokesman for Project Dynamo, said it has people on the ground working to evacuate Americans.
"Right now, our team is working to get the first group of nearly two dozen American citizens and residents out of Ukraine. They are currently traversing the Ukrainian countryside and trying to make their way to an American embassy in a neighboring country," Judge said in an email from the organization.
"The evacuation began minutes after our team on the ground physically felt the nearby explosions in Kyiv last night."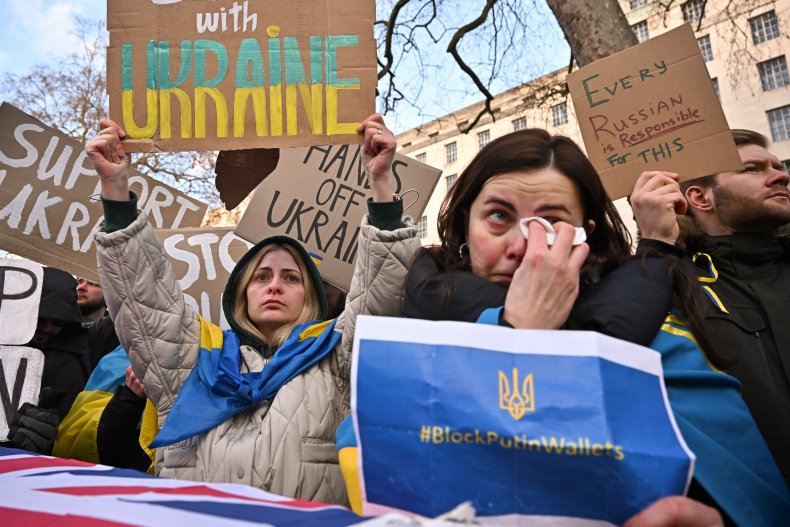 While the group does work to get Americans out of dangerous countries and says they do so "better than anyone else," the possibility of harm is real.
"This is what Dynamo does and does better than anyone else," Judge said. "They get Americans out of harm's way, and we have been watching it play out today in real-time. It is not without risk, however, and we are praying they will successfully make it safely out of the country in the next few hours."
While risk is inherent with the rescues in Ukraine and political uncertainty envelops the situation, Bryan Stern, the founder of the Project Dynamo, said he's confident his organization will get the job done.
"We'll figure it out, we always do. This is just a hard problem," Stern told TampaBay.com.
The group said that since Russia's invasion Wednesday, it has witnessed a dramatic increase of requests from individuals asking for their help, looking to get out of Ukraine. On its website, there is a request for rescue and evacuation. It consists of forms that ask for such information as the immigration status of travelers, the total number of travelers, last known location and asks for a group or company name.
In addition to evacuating Americans from Ukraine, the group has been working to get Americans out of Afghanistan, following the final withdrawal of the U.S. military in August, according to Tampa Bay.com. The group said it has rescued thousands of Americans from Afghanistan and is still doing so.
Newsweek reached out to Project Dynamo for comment but did not hear back before publication.