Ebola-Stricken American Will Be Flown Back From Sierra Leone on Friday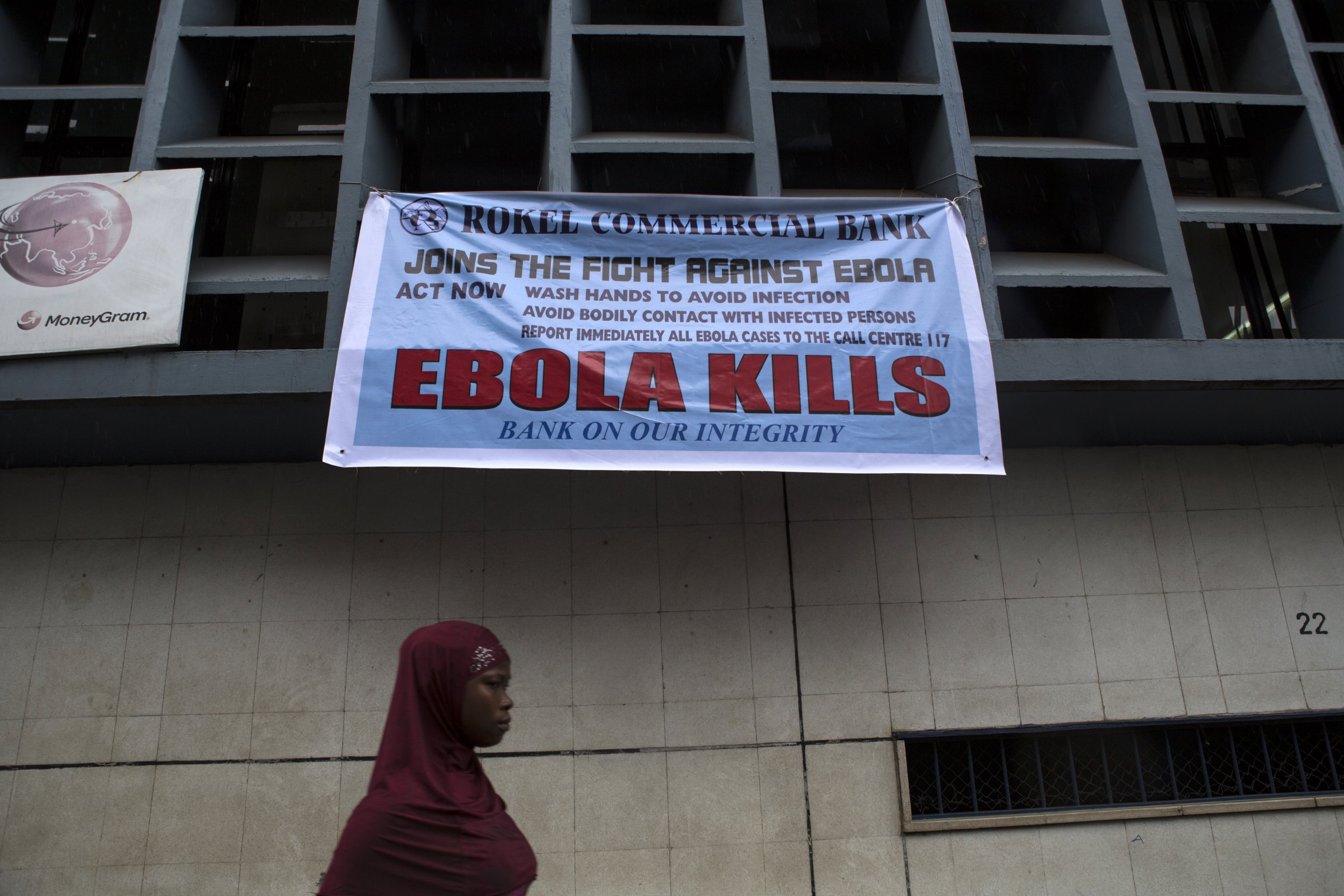 Updated | An American health care worker diagnosed with Ebola is expected to be admitted to the National Institutes of Health (NIH) in Bethesda, Md., for treatment on Friday.
The health care worker, who was volunteering at an Ebola treatment center in Sierra Leone, will be transported to the NIH Clinical Center's Special Clinical Studies Unit in a chartered aircraft, the NIH said in a statement Thursday. The unit is a high-level contamination facility designed for isolation of those with deadly infectious diseases.
No additional information about the patient is being offered by the NIH. The patient will be the second case of Ebola admitted to the NIH Clinical Center, in addition to two people who were suspected of having Ebola but tested negative for the disease.
The NIH's patient is the 10th American to have contracted the disease since the deadly Ebola outbreak began in West Africa last year. Seven people, including doctors, an aid worker, a missionary and a cameraman for NBC, came down with Ebola while abroad, while two nurses contracted it after treating Thomas Eric Duncan, a Liberian man visiting the United States who died while undergoing treatment in Texas last September. They were all successfully treated and have been released.
In the three worst-affected countries—Guinea, Sierra Leone and Liberia—the death toll has exceeded 10,000, with 24,350 cases of infection, according to World Health Organization data. While Liberia has had some success in fighting the spread of the virus, reporting for the second week no new recorded cases, Sierra Leone is still experiencing transmissions and saw 58 confirmed cases last week.
This story originally stated the American healthcare worker diagnosed with Ebola would be flown to Baltimore for treatment. It has been updated to reflect the correct location, Bethesda, Md..