'American Horror Stories' Episode 7 Cast: Who Stars in 'Game Over'?
American Horror Stories' first season will be coming to an end with its seventh episode, "Game Over."
A number of cast members from the show are set to return to the anthology series to reprise their roles from "Rubber (Wo)man" parts one and two, and two American Horror Story alums will also make a surprise appearance.
The "Rubber (Wo)man" double-bill followed two dads and their teenage daughter as they move into the infamous Murder House that first appeared in American Horror Story season one.
As to be expected of the series, most of the people who visit the mansion end up killed and trapped as ghosts for all eternity.
And "Game Over" may well see even more spirits of the dead added to the house's grim menagerie as it will focuses on a couple who decide to spend the night in the haunted mansion.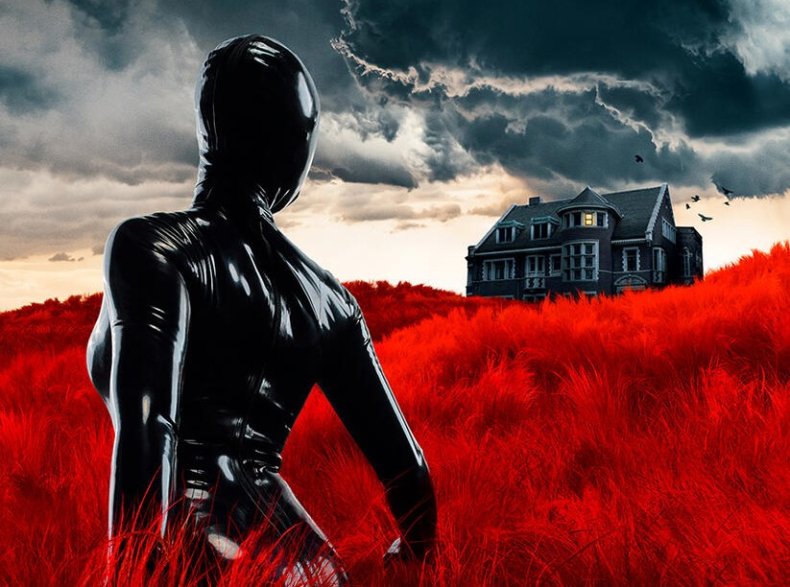 Who stars in American Horror Stories episode 7?
Dylan McDermott and Jamie Brewer, who appeared in the first season of American Horror Story, will return to reprise their roles as Dr. Ben Harmon and Adelaide Langdon, respectively.
Both McDermott and Brewer's characters lived in the Murder House at one time, and both are now ghosts stuck in the house forever after they were killed off in the original horror series.
Teasing the return of the fan favorite characters, creator Ryan Murphy wrote in his cast announcement on Instagram: "Spot anyone familiar?"
This is the first time that American Horror Story alum have reprised their roles from the original show for the spin-off, as Billie Lourd, Cody Fern and John Carroll Lynch portrayed new characters in episodes "Ba'al," "Feral," and "Drive In," respectively.
Kaia Gerber returns to her "Rubber (Wo)man" role as Ruby, the young woman who died in the house after sneaking in to take her own life and who, as a ghost, began a relationship with Scarlett (Sierra McCormick).
McCormick will also be back as Scarlett, even though she had moved out of the Murder House following the deaths of her two dads.
Other cast members returning from "Rubber (Wo)man" include Paris Jackson who reprises her role as Maya, Ashley Martin Carter as Rowena, Celia Finkelstein as Gladys, Valerie Loo as Nicole, and Selena Sloan as Erin, all of whom were trapped in the Murder House in the episode.
Noah Cyrus makes her debut in the American Horror Stories franchise in the role of Connie, while Adam Hagenbuch will play Dylan, and Mercedes Mason will portray Michelle.
Also joining the cast are Tom Lenk as Tim the Agent, and Merrin Dungey will reprise her role as Dr. Andi Grant after first appearing in "Rubber (Wo)man" part one and two.
American Horror Stories' season one finale airs on FX on August 19.