Will There Be Another Season of 'American Horror Stories' on FX?
American Horror Story spin-off American Horror Stories has terrified fans since its debut on July 15.
The anthology series features self-contained episodes rather than a full-season arc like its predecessor, with the double-bill premiere "Rubber (Wo)man" parts 1 and 2 being the only exception.
And the FX show will come to an end on August 19 with its seventh episode "Game Over." It will bring the story full circle, being set in the Murder House where the show first began.
Starring many of the same actors who are reprising their roles from the debut episode, the horror show's final episode will no doubt be a scream for fans.
But, as it comes to an end, the question remains: will the show be back for a second season?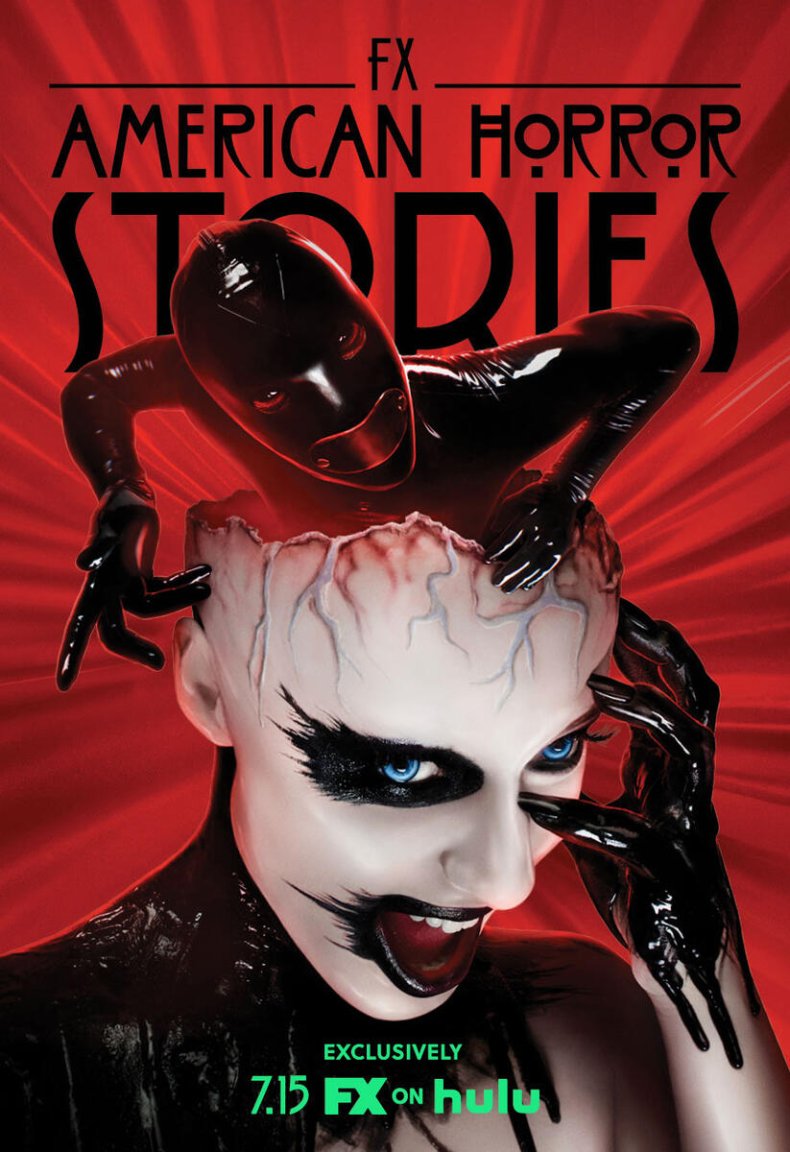 FX announced in a press release on August 13 that American Horror Stories would be returning for another installment, following its success on FX and FX on Hulu.
The show's renewal was first announced by Eric Schrier, president of FX Entertainment, during the channel's portion of the summer TCA virtual press tour.
FX also said that the show had one of the highest-rated launches on FX on Hulu, so it is no wonder the program was given an early renewal.
At the time, show co-creator and executive producer Ryan Murphy shared the news on Twitter, and wrote: "The stories don't stop here. #AHStories will return for another season."
American Horror Stories is a direct spin-off of American Horror Story, and both horror anthology series were created by Murphy and Brad Falchuk.
"Game Over" will follow a couple who decide to spend a night in a haunted mansion, the Murder House that was featured in the first two episodes of the show, as well as seasons 1 and 8 of American Horror Story.
A number of cast members will be appearing as their characters from "Rubber (Wo)man" once more, including Kaia Gerber, Paris Jackson and Sierra McCormick as teens Ruby, Maya, and Scarlett, respectively.
While the show has been renewed, it has not been revealed who may be part of the cast the second time around.
However, American Horror Story has a long history of actors returning to the franchise to portray new characters each season, so it stands to reason that the future installment of American Horror Stories will feature some familiar faces.
American Horror Stories season 1 ends on August 19, and American Horror Story season 10 will air weekly on FX and FX on Hulu from August 25.