'American Horror Story: 1984' Cast: Who Stars in AHS Season 9 on FX?
FX is currently airing the slasher film-inspired Season 9 of American Horror Story, titled 1984. As ever with AHS, creator Ryan Murphy has brought back actors from his usual stable as well as bringing new actors like DeRon Horton and Gus Kenworthy.
American Horror Story: 1984, however, sees a number of key AHS stars sitting out the season. Sarah Paulson will not appear in a main role (though according to Variety could still appear in a cameo), while Evan Peters will also not star in Season 9.
Who is in the cast of American Horror Story Season 9?
Emma Roberts as Brooke Thompson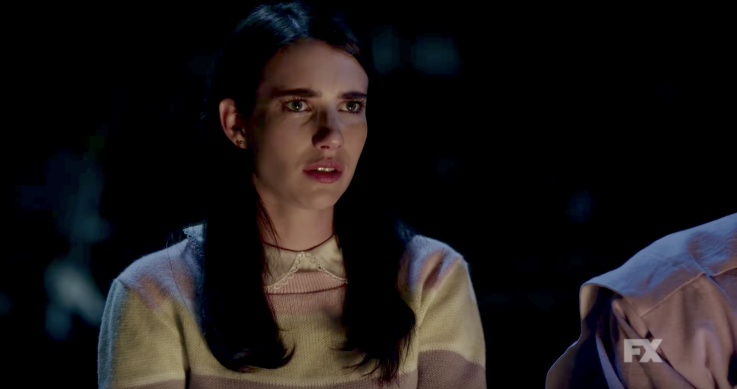 Who is Brooke Thompson?
Brooke is this season's final girl, a Camp Redwood counselor who has already had a terrifying encounter with the series' serial killer.
Who is she played by?
Emma Roberts (the niece of Julia) has previously starred in We're the Millers, Aquamarine, Nerve and Scream Queens, in which she starred alongside 1984 co-star Billie Lourd.
What's her AHS history?
Season 9 is Roberts' fifth season of AHS after appearing in Coven and Apocalypse as Madison Montgomery, Freak Show as Maggie Esmerelda and Cult as Serena Belinda.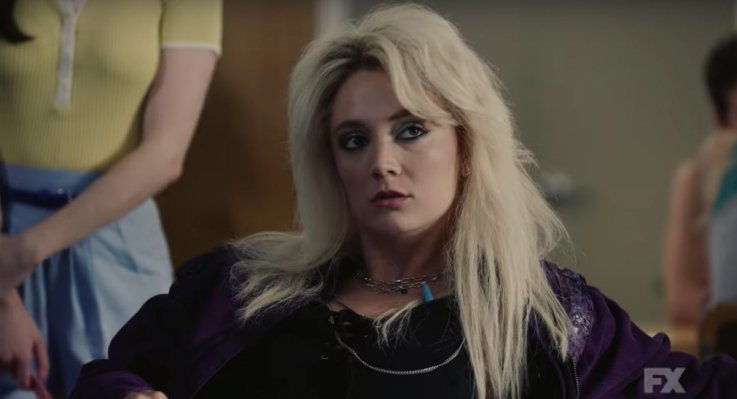 Billie Lourd as Montana Duke
Who is Montana Duke?
One of the camp counselors introduced in the first episode, Montana is a flirtatious aspiring aerobics 'champion'.
Who is she played by?
Billie Lourd has previously starred in Booksmart, and the most recent Star Wars trilogy, as well as previous Ryan Murphy show Scream Queens.
What's her AHS history?
Lourd has previously starred in Cult (as Winter Anderson) and Apocalypse (as Mallory).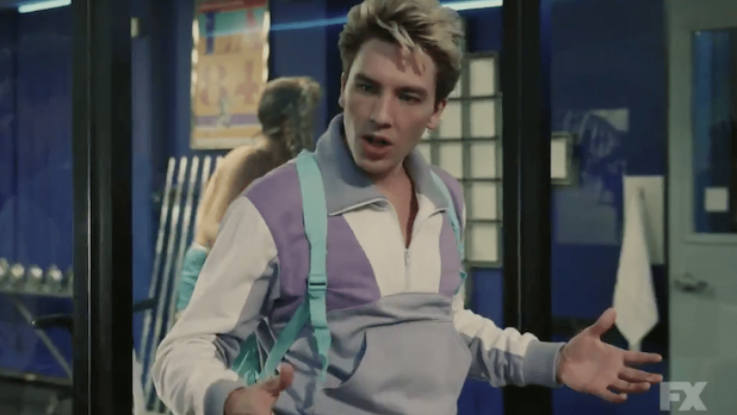 Cody Fern as Xavier Plympton
Who is Xavier Plympton?
An aerobics instructor by trade, Xavier heads out of Los Angeles with the rest of the cast to escape the city over the summer.
Who is he played by?
Cody Fern, a Ryan Murphy discovery who starred in The Assassination of Gianni Versace season of American Crime Story before joining the cast of the final season of Netflix's House of Cards.
What's his AHS history?
Fern first appeared last year in Apocalypse as the anti-Christ himself, Michael Langdon.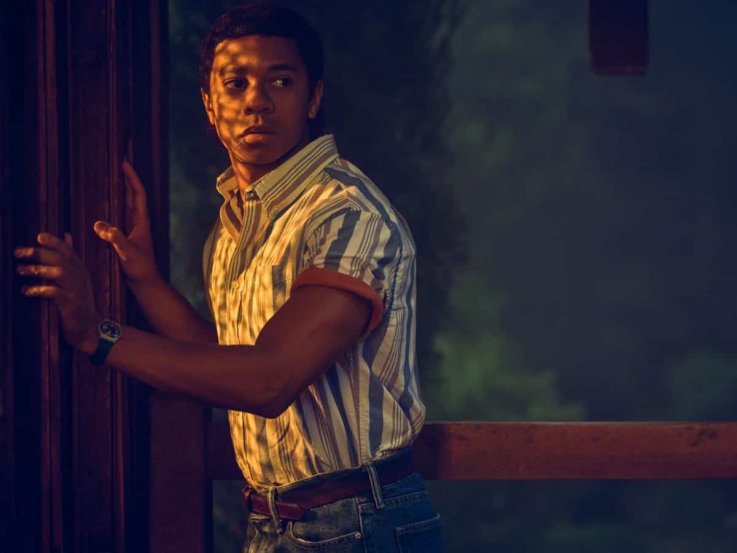 DeRon Horton as Ray Powell
Who is Ray Powell?
A bored orderly prior to the events of 1984, TVLine described Ray as "a fun-loving member of the group with absolutely no idea what he's in for."
Who is he played by?
DeRon Horton is known for Dear White People, he has also been in American Vandal and Denzel Washington film Roman J. Israel, Esq.
What's his AHS history?
Horton makes his American Horror Story debut in 1984.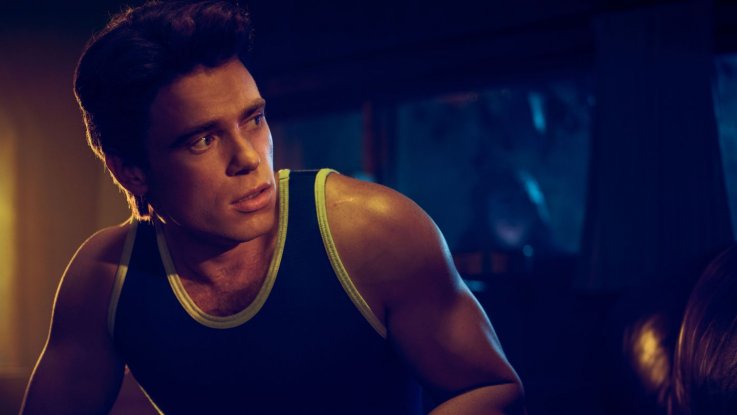 Gus Kenworthy as Chet Clancy
Who is Chet Clancy?
Chet signs up as a counselor at Camp Redwood having just been disqualified from the Olympics after failing a drugs test.
Who is he played by?
In a knowing piece of stunt casting, Chet is played by Olympic silver medalist skier Gus Kenworthy in his first major acting role following bit parts in The Real O'Neals and Sharknado 5.
What's his AHS history?
Season 9 is Kenworthy's first American Horror Story appearance.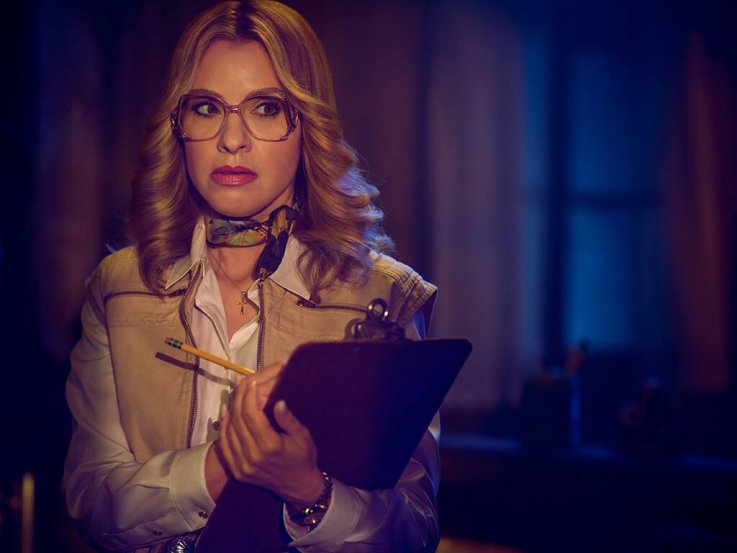 Leslie Grossman as Margaret Booth
Who is Margaret Booth?
The current head of Camp Redwood, Margaret survived a previous massacre there in the past which left her with only one ear.
Who is she played by?
Leslie Grossman, best known from Ryan Murphy's Popular, as well as Miss Congeniality 2 and The Good Place.
What's her AHS history?
1984 is Grossman's third AHS appearance after playing Coco St. Pierre Vanderbilt in Apocalypse and the dual role of Meadow Wilton and Patricia Krenwinkel in Cult.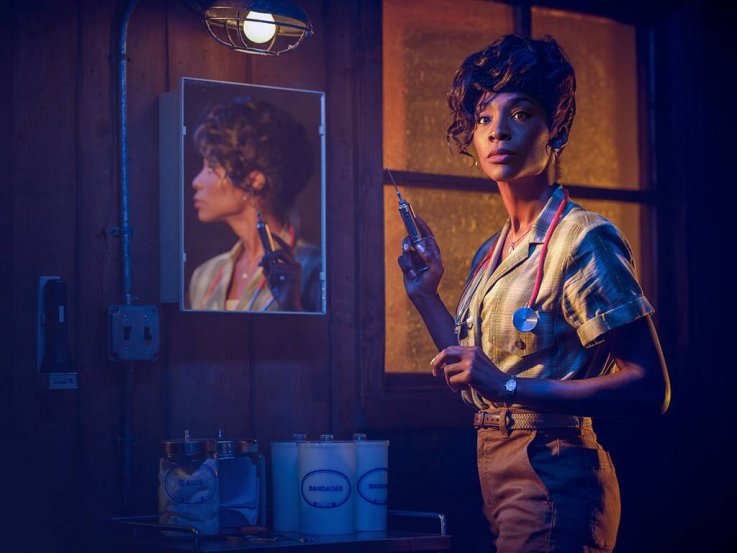 Angelica Ross as Nurse Rita
Who is Nurse Rita?
The camp medic, who is sure to have her work cut out for her as a serial killer starts to attack the Redwood residents.
Who is she played by?
Angelica Ross, who previously starred in Her Story, Claws and Transparent.
What's her AHS history?
Ross is new in 1984, but got her breakout role as Candy in Ryan Murphy's Pose.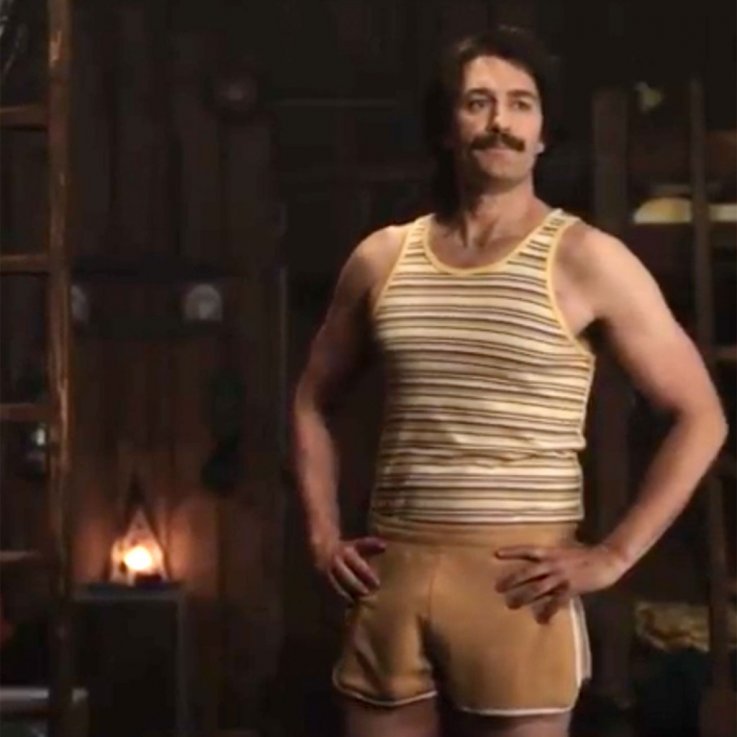 Matthew Morrison as Trevor Kirchner
Who is Trevor Kirchner?
The camp activity director, he has already grabbed many of the campers' attention with his 'baby elephant's trunk'-like bulge, which got him kicked off a Jane Fonda aerobics video for upstaging her.
Who is he played by?
Matthew Morrison, best known as Glee's Will Schuester.
What's his AHS history?
Morrison makes his AHS debut in 1984.
John Carroll Lynch as Mr. Jingles
Who is Mr. Jingles?
A serial killer who killed nine people at Camp Redwood in 1970, he returns in 1984 after breaking out of a mental institution.
Who is he played by?
John Carroll Lynch, the character actor also seen in The Founder, Fargo and The Americans.
What's his AHS history?
Lynch has a history of playing twisted killers in the FX series, like Twisty the Clown in Freak Show and Cult, and real-life serial murderer John Wayne Gacy in Hotel.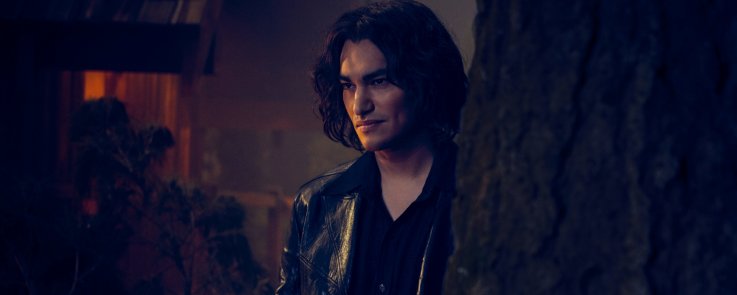 Zach Villa as Richard Ramirez
Who is Richard Ramirez?
Speaking of serial killers, American Horror Story Season 9 features a character based on the real-life so-called Night Stalker, Richard Ramirez.
Who is he played by?
Zach Villa, who has previously starred in Bordertown, Shameless and Nicole Kidman film Destroyer.
What's his AHS history?
AHS 9 is Villa's first season of the show.
American Horror Story: 1984 airs Wednesdays at 10 p.m. ET/9 p.m. CT on FX.
'American Horror Story: 1984' Cast: Who Stars in AHS Season 9 on FX? | Culture