'American Horror Story: 1984' Episode 8 Recap: What the Episode Sets Up for Next Week's Finale
American Horror Story: 1984 has just one episode left before Season 9 comes to a bloody climax, and Episode 8 of the FX show set up exactly what will happen in that finale as Margaret Booth (played by Leslie Grossman) revealed her latest murderous money-making scheme.
In an interview with HollywoodLife, Montana Duke actor Billie Lourd described the "1984" finale as a "blood tsunami," and Episode 8, titled "Rest in Pieces," reveals exactly what is likely to cause Camp Redwood's latest massacre.
At the end of the episode, Margaret revealed that her real plan in launching a musical festival at Camp Redwood is to murder all of the bands, then relaunch the camp as a pilgrimage location for rock fans where they can visit the place where their favourite band was tragically killed.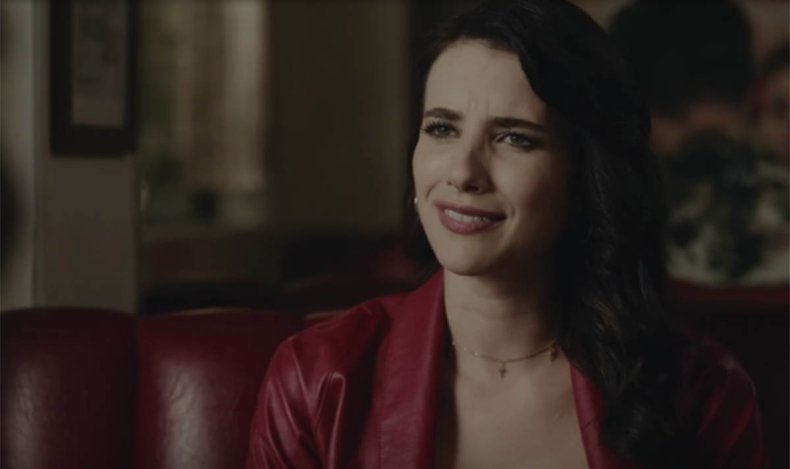 Newsweek subscription offers >
According to her, this means that bands like A Flock of Seagulls and The Go-Go's could be killed in the finale, though Billy Idol will be safe if his biggest fans Richard Ramirez (Zach Villa) has anything to do with it.
Speaking of Ramirez, Episode 9 of American Horror Story: 1984 will also have to conclude his feud with Mr. Jingles (John Carroll Lynch). Episode 8 saw Ramirez leave Camp Redwood in order to murder Jingles' son now that Jingles is trapped as a ghost at the camp. However, after "Rest in Pieces" saw Jingles attacked by all the people he killed before being reunited with his mother and brother "in peace," he may actually want Ramirez to kill his son so they can be reunited at Redwood.
Throughout AHS: 1984, Episode 8, Donna (Angelica Ross) and Brooke (Emma Roberts) had a number of conversations about who would be the 'final girl' of the series, the last person standing at the end of the slasher film, with Donna's best bet being that it will be Brooke.
With the upcoming finale is actually titled "Final Girl," suggesting there will be only one survivor of the upcoming bloodbath. Technically, Donna, Brooke and Margaret are the only characters left who could be the 'final girl,' as every other of the series' main female characters has died already and come back as Camp Redwood ghosts.
Newsweek subscription offers >
American Horror Story: 1984 ends on Wednesday, November 13 at 10 p.m. ET on FX
'American Horror Story: 1984' Episode 8 Recap: What the Episode Sets Up for Next Week's Finale | Newsgeek