'American Horror Story' Season 8: Everything to Know About 'Apocalypse' Cast and Characters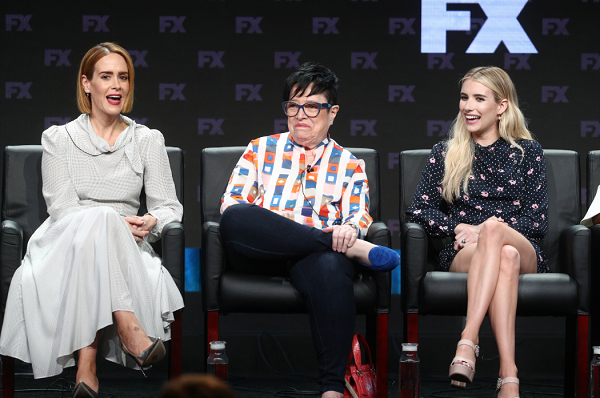 American Horror Story will bring the end of the world with Season 8's theme, Apocalypse. Before evil overpowers mankind though, the FX series will bring together some of the most beloved and terrifying characters of the franchise by crossing-over the plots of Season 1's Murder House and Season 3's Coven.
It's been long known AHS alumni Sarah Paulson, Evan Peters and Kathy Bates will star as leads on the upcoming season, and it was revealed Jessica Lange is set to make her grand return to AHS after being absent since Season 7's Freak Show. Show creator Ryan Murphy revealed even more former AHS cast members are slated to make appearances throughout the new season.
Actors Tassia Farmiga, Gabourey Sidibe, Lily Rabe, Frances Conroy and even legendary singer Stevie Nicks are set to appear on Season 8 of the show, Murphy announced on Twitter on Tuesday. The women will likely reprise their roles as the witches of Coven.
Some of the cast members, who appeared at the 2018 Television Critics Association (TCA) press tour Friday, did spill a few beans about what and who fans can expect to see on Apocalypse. Check out all the info out so far about Season 8's main characters below.
Cody Fern as Michael Langdon: There is a little demon baby covered in blood on the Apocalypse poster, and the Season 8 teaser video features a creepy-looking devil fetus. More than likely, both disturbing images represents Fern's character Michael, who will appear on the show in grown-up form as—wait for it—the anti-Christ. Longtime fans may remember the character Michael back in Season 1. He was the child Vivien (Connie Britton) conceived after being raped by Tate (Peters). Michael only appeared as a toddler on the series and was last seen murdering his babysitter.
Jessica Lange as Constance Langdon: Murder House viewers may also recall Lange's character Constance adopting Michael at the end of Season 1. Well, now fans of the show will finally find out how Constance handled her grandmotherly duties by raising the demon child from a boy to a man.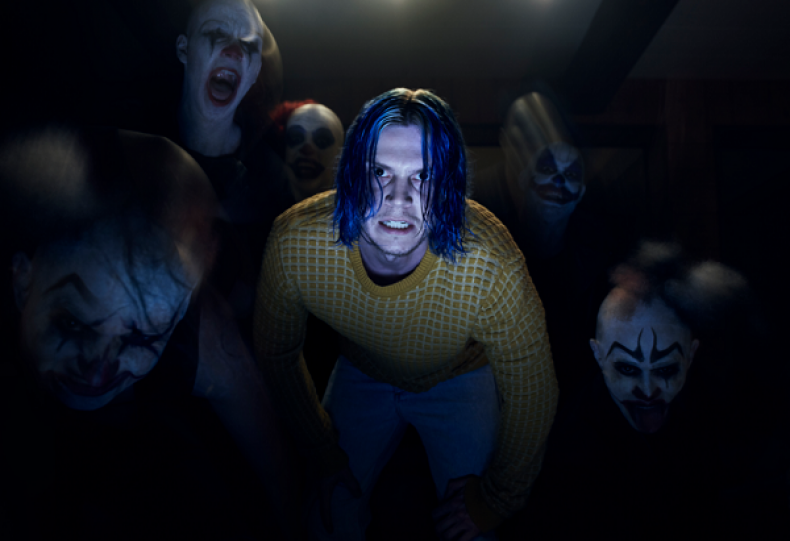 Evan Peters as a hair stylist: There's not much to know about Peters' character just yet, other than the fact that he works as a hairdresser. Joan Collins is expected to portray his grandmother.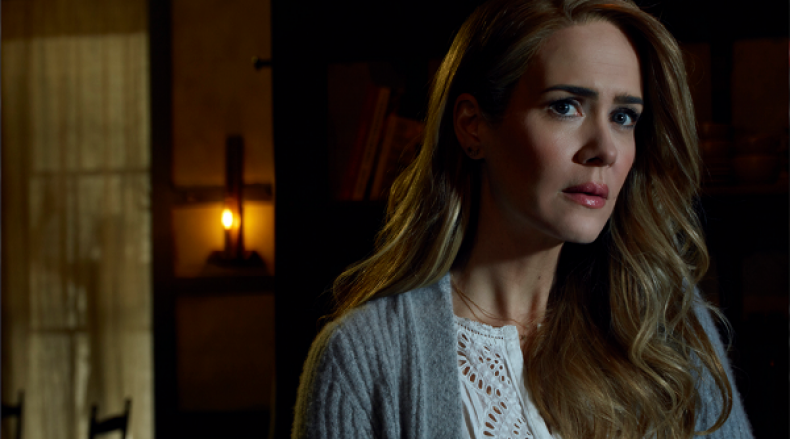 Sarah Paulson as Billie Dean Howards, Cordelia Good and Venable: In addition to directing an episode this season, Paulson will reprise two of her former AHS roles, medium Billie Dean from Season 1 and Cordelia, the supreme witch, from Season 3. As for the new character, Venable, not many details have been released just yet, but Murphy revealed in January Paulson needed a special "dental appliance" for the role.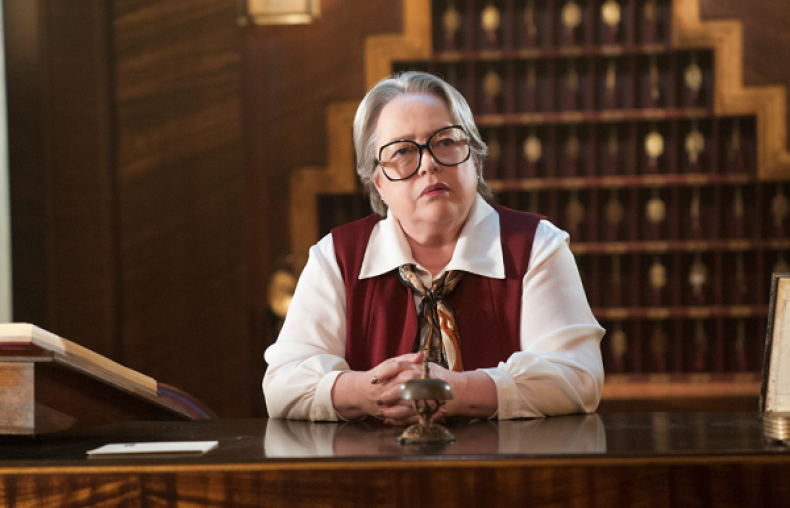 Kathy Bates as Miss Mead: While appearing at the TCA with a new hairdo, Bates said she was playing the role of someone named Miss Mead. The actress wouldn't divulge any further details, but her castmate Paulson said Miss Mead's costumes will be a standout, particularly her hair.
Emma Roberts as Madison Montgomery: The chain-smoking, drama-fueling and deliciously vengeful young witch is back from the dead (again). Viewers should expect her Coven character to be "b***hier," which Roberts said she "did not think [was possible]" considering how malicious Madison was in Season 3.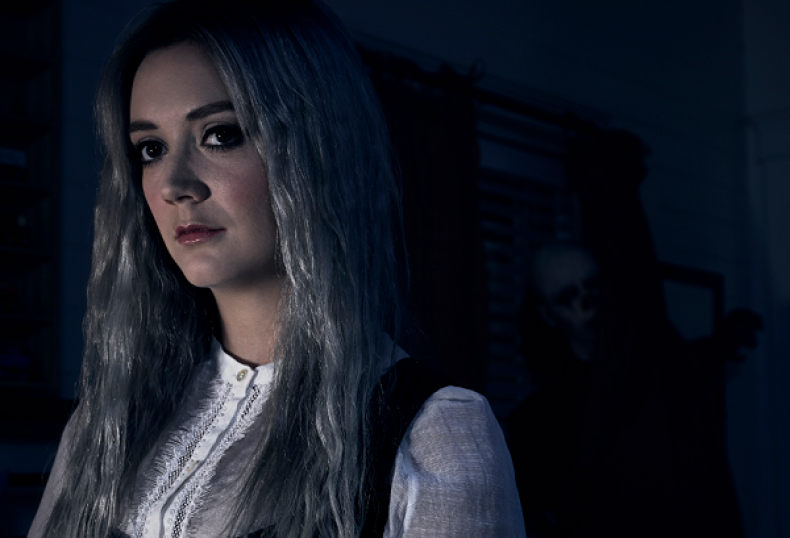 Billie Lourd as Mallory: After playing two characters in AHS: Cult, Lourd is back on the bill playing the role of a girl named Mallory. So far, that's all that has been revealed about the character.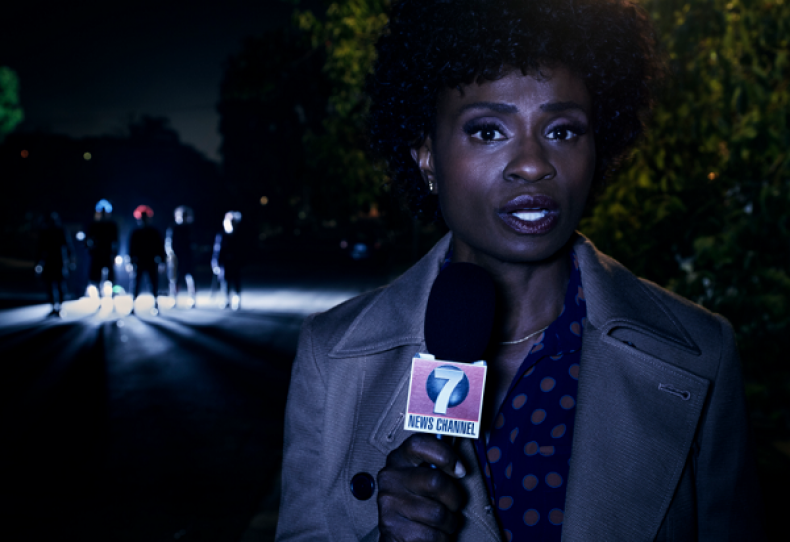 Adina Porter as Dinah Stevens: Not much is known about Porter's new character just yet, but fans should expect her to knock the role out of the park considering the actor is currently an Emmy nominee for her role as journalist Beverly Hope in Cult.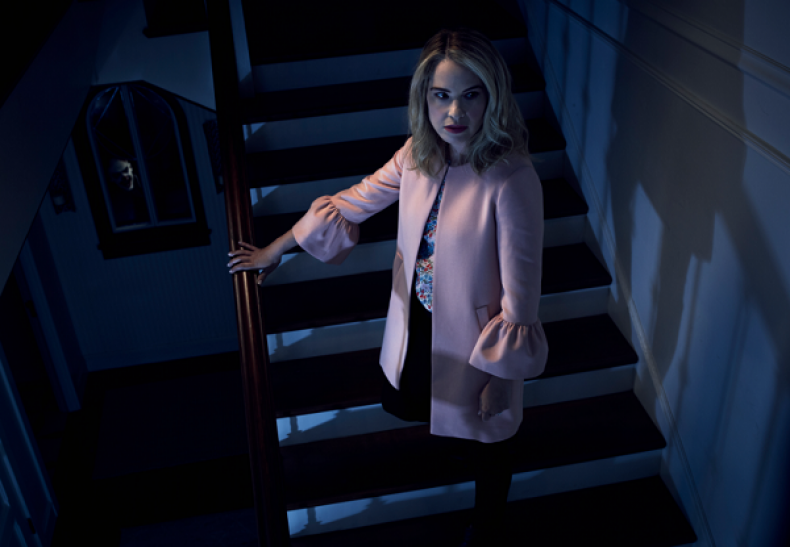 Leslie Grossman as Coco St. Pierre Vanderbilt: Aside from her lavish name, the only thing known about Grossman's character is that she likes to switch up her hair and quite often. Cast and show executive producer Alexis Martin Woodall said at the TCA that Coco was a woman who "wears so many different [hairstyles]." Maybe she'll be one of Peters' customers?
American Horror Story: Apocalypse premieres on FX on September 12.