'American Horror Story' Season 10 Sneak Peek: The Mystery Behind 'Murder House' Continues
A sneak peak into American Horror Story's upcoming Season 10 teased the FX drama is potentially circling back to its first season, Murder House.
Series co-creator Ryan Murphy unveiled the return of his infamous masked figure on his official Instagram account. Known as Rubber Man, the character appears to be standing inside a dimly-lit tunnel, which could also possibly be his underground lair.
Murphy wrote, "Coming soon."
Rubber Man was introduced in Murder House, along with the loving but estranged Harmon family, which included Ben (Dylan McDermott), his wife, Vivien (Connie Britton), and their daughter Violet (Taissa Farmiga). After moving into a new mansion, the Harmons discovered the residence's troubling history of death and violence when the home's previous victims came back from the grave to haunt the new residents.
Murder House left loose threads which were picked up in later seasons. Rubber Man returned in the eighth season, Apocalypse. Audiences were left guessing, once again, as to who was underneath the suit. Perhaps the tenth season will go back and answer this dangling question.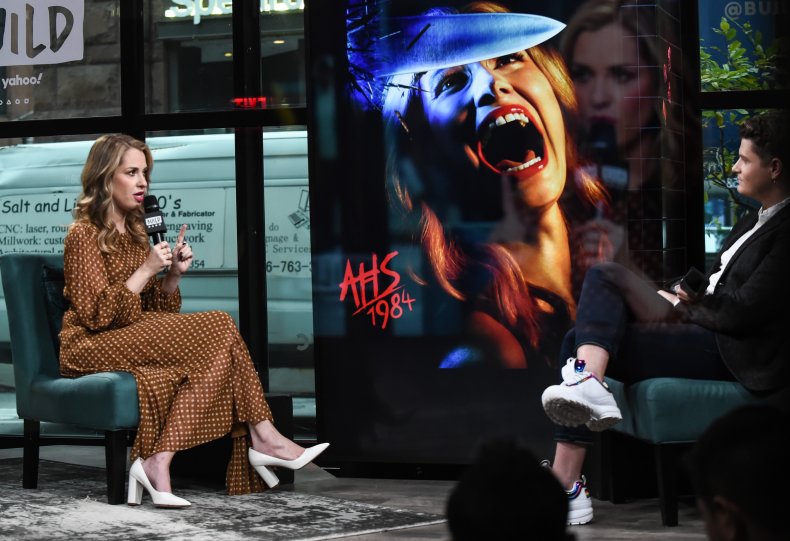 Towards the end of Murder House, Vivian (Britton) gave birth to a baby boy, who was destined to become The Antichrist. Vivian's son grew up to become Michael Langdon (Cody Fern), the antagonist of Season 8.
Two years ago, Fern dropped a major clue about the outfit's history, "Don't forget that Rubber Man also started off as a demon."
Fern added, "When nobody is wearing the suit, there is an element of supernatural embodying what rubber man is."
If the suit is supposed to be as demonic as Fern stated, that suggests Rubber Man is much more than a costume. The Rubber Man could be a supernatural spirit, similar to a virus, that jumps from host to host. This could be how the evil entity spread and inhabited Tate.
I am hyped to find out if the AHS's upcoming tenth season will steer into the supernatural route.