American Horror Story fans were introduced to a whole new world—albeit a world at it's end—during the Apocalypse premiere on Wednesday night. The show brought back a number of familiar faces to the AHS universe, all of whom portrayed new characters in the first episode of Season 8.
The season is slated to feature a number of appearances from AHS alumni, many of whom will be reprising their Murder House roles like, for instance, Jessica Lang, whose back as Season 1's Constance Landon, as well as Connie Britton and Dylan McDermott as Vivien and Ben Harmon, respectively. Several of the witches of Season 3's Coven will also be featured in Season 8 including Emma Roberts, Taissa Farmiga, Gabourey Sidibe, Lilly Rabe and Frances Conroy. Even Stevie Nicks, who had a guest spot on Season 3, will make an appearance in the new season.
While none of the featured players were spotted in the Season 8 premiere, fans did meet a few new main characters of the latest AHS anthology.
Get to know a little more about the key players—so far—of Apocalypse below.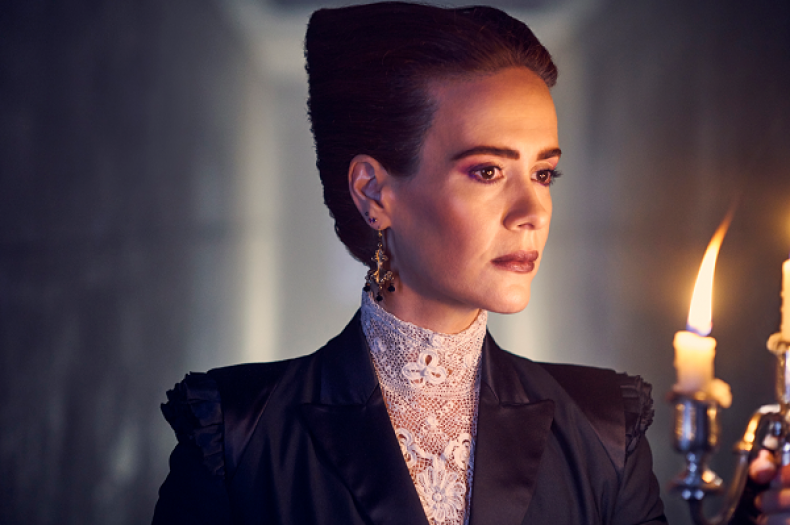 Ms. Wilhemina Venable
Sarah Paulson returns to the franchise as the woman in charge of Outpost 3, a bunker for rich folks trying to escape the bombings and destruction that's ravishing the world. Venable is essentially the fearless commander of The Cooperative, a team of suited feds that appear to be gathering prospects with the perfect genetics to survive the end of the world. Paulson will additionally return to her roles as Season 1's Billie Dean Howard and Season 3's Supreme Witch Cordelia Goode sometime during Apocalypse.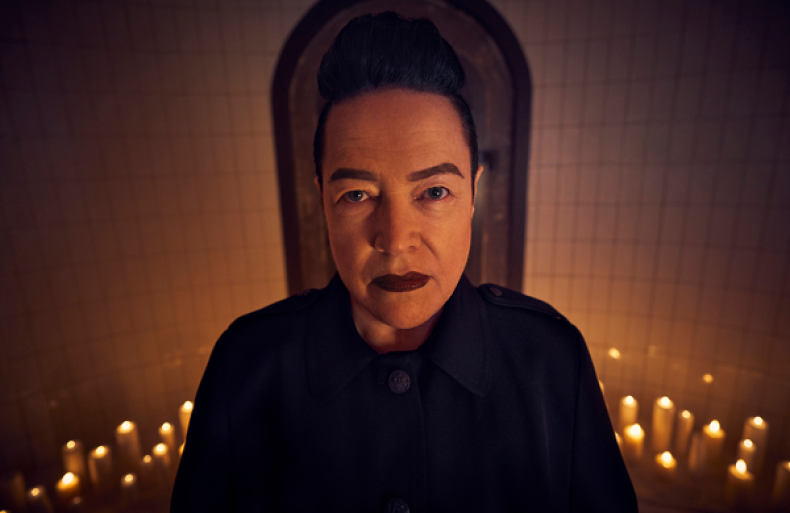 Ms. Miriam Mead
Played by Kathy Bates, Mead appears to be Venable's right-hand woman and a well-poised executioner.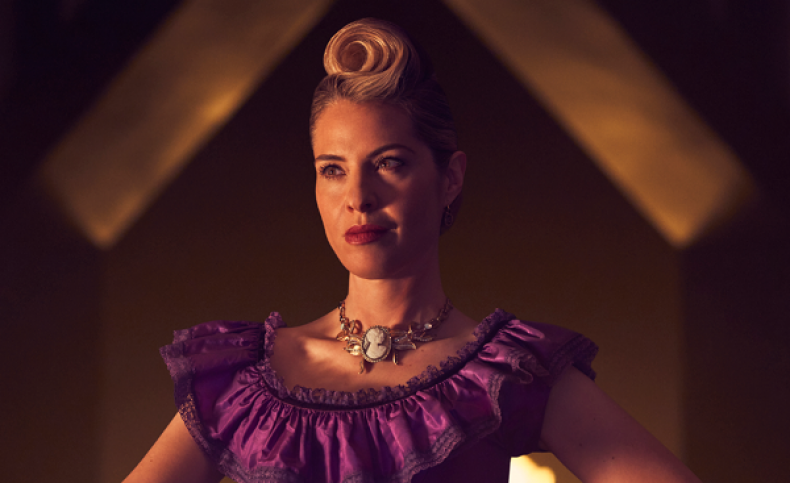 Coco St. Pierre Vanderbilt
A vast change from her gun-loving Season 7 Cult role, Leslie Grossman stars as St. Pierre Vanderbilt. Her wealthy father arranges for her to escape Santa Monica on a private jet ahead of the California bombings. She takes her assistant, hair stylist and the beautician's grandmother with her to Outpost 3.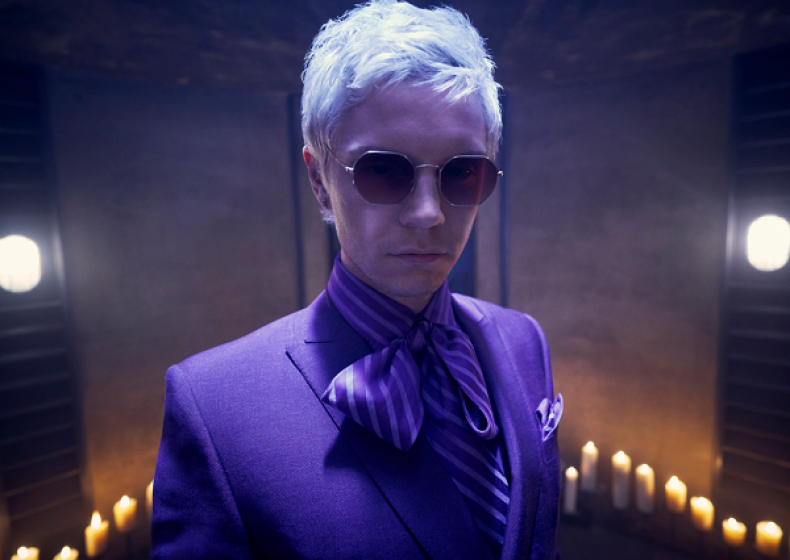 Mr. Gallant
Evan Peters stars in a new role as a hair stylist to celebrity heiress Coco St. Pierre Vanderbilt. Sometime during the season, Peters will return to his Season 1 role of Tate Langdon, the ghost of a mass murderer trapped in the Murder House.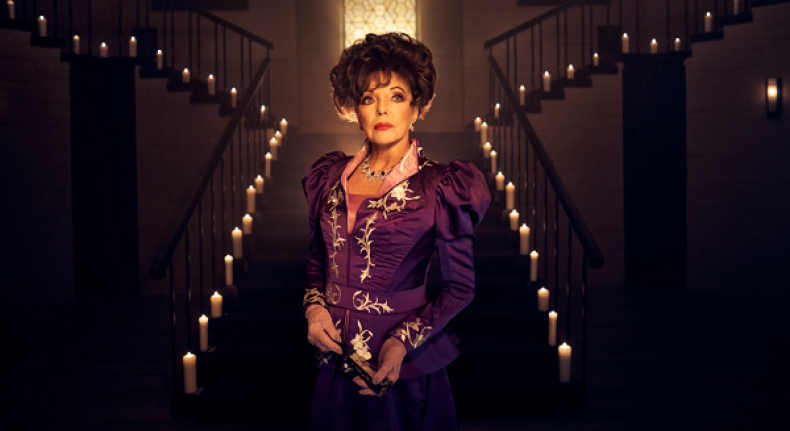 Evie Gallant
An AHS newcomer, Joan Collins plays the grandmother of Mr. Gallant.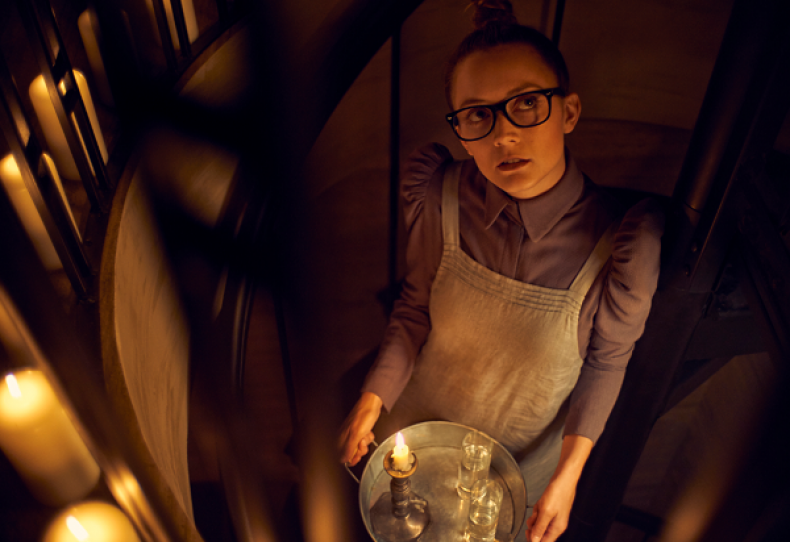 Mallory
Billie Lourd's character works as an assistant to St. Pierre Vanderbilt.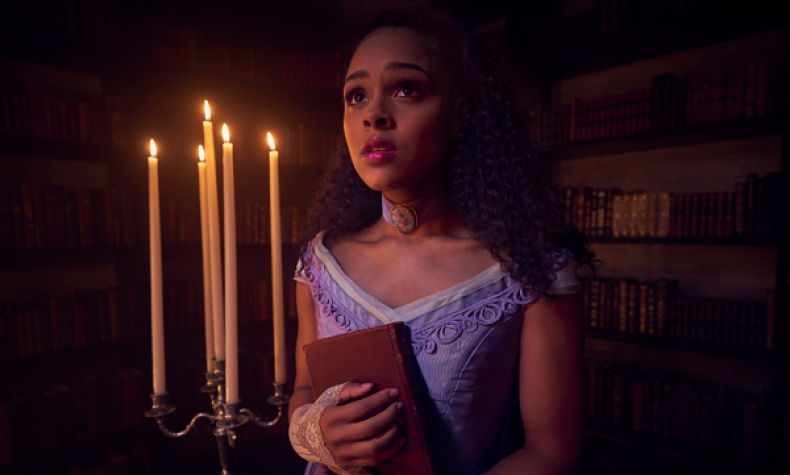 Emily
Another AHS newbie, Ashley Santos is one of the few chosen prodigy's being sheltered at Outpost 3.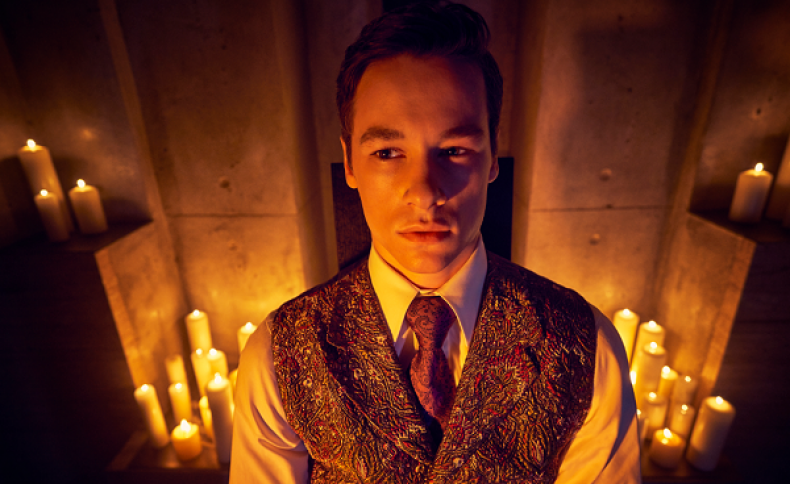 Timothy Campbell
A UCLA hopeful, Kyle Allen stars as a new character in the AHS universe. He's taken away from his family just 40 minutes before a bomb destroys California by members of The Cooperative. He's also apparently crushing on Emily, although copulation isn't allowed among guest at Outpost 3.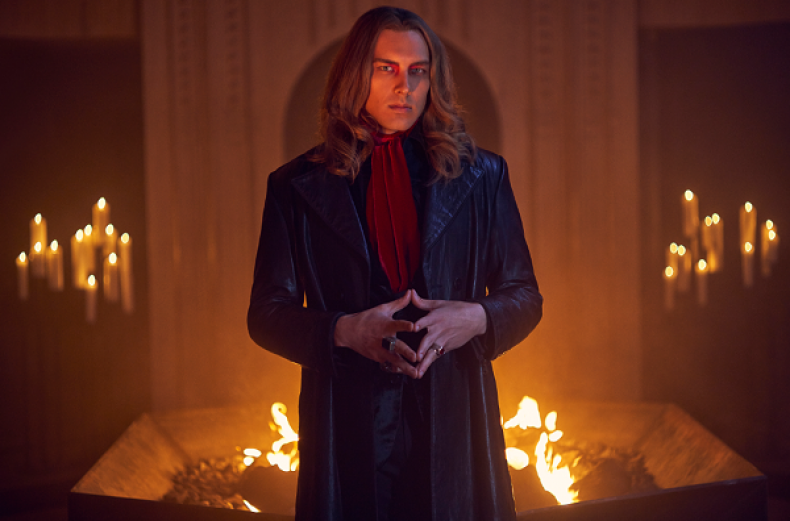 Michael Langdon
Cody Fern's character is seemingly the face behind all of the world-ending tragedies as his character is the demon son of Tate Langdon and Vivien Harmon, otherwise known as the anti-Christ.