'American Horror Story's' Leslie Grossman Is the Definition of a Great Hollywood Character Actress
Leslie Grossman is the definition of a great Hollywood character actress. Beautiful, extremely talented, but "not in a box," as she recently told Newsweek Conversations.
Even if you don't know her name, you've definitely seen her work, possibly in her film debut The Opposite of Sex, or maybe Can't Hardly Wait, but most likely you recognize her from her frequent collaborations with Ryan Murphy on shows like Popular, Nip/Tuck and most recently, American Horror Story. But becoming an in-demand character actress happened by accident for Grossman.
"I thought you had to be like really beautiful to be an actor," Grossman told Newsweek, describing her childhood in Los Angeles, attending school with child actors and the children of famous actors. "I was like 'Oh, that's not for me.' Not that I thought I was a troll, but, you know I thought you have to look a certain way and that's not how I look so I thought that's not even a possibility for me."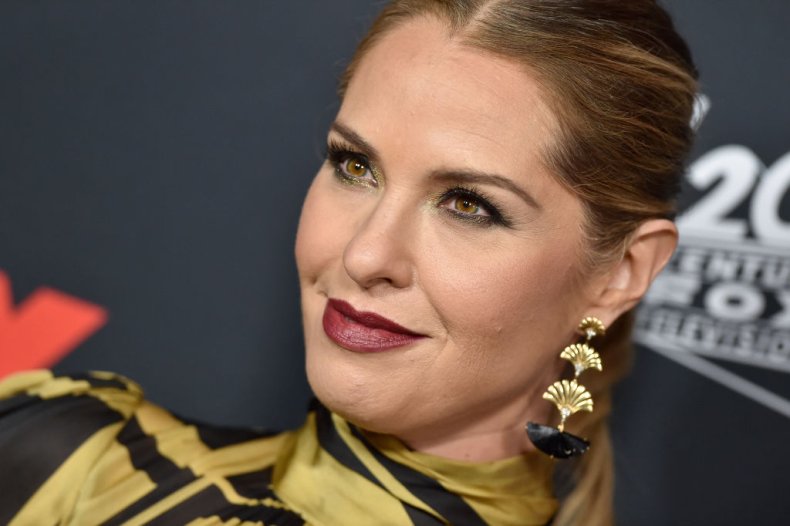 But it was a random audition for a comedy show in college that led to an off-Broadway play and then ultimately getting signed by a Hollywood agent. Even though the acting thing has worked out, her parents still encourage her to keep the door open for other alternatives. For example, when she told her parents she was going to pursue acting, her mother said, "Why don't you be a rabbi, because that's like performing." Fortunately for us, she didn't become a rabbi.
It's her work with Ryan Murphy that has really shown Grossman's range as an actress. It all started when they met at a casting call for the show Popular. Describing the moment, she said he looked at her and said, "'Nice blowout,' about my hair. I felt immediately seen and at ease."
The thing she loves most about Murphy "is that he does whatever he wants. He makes his own rules."
For more about Grossman's start in acting, her thoughts on the beauty standards of Hollywood and her recent work on the 80's inspired season of American Horror Story, watch the full video of Newsweek Conversations and get the latest updates about new episodes on Newsweek's Instagram and Twitter.