'American Idol' 2018 ABC Premiere: How To Watch and What You Need To Know
Everyone's favorite singing competition, American Idol, is back from the dead—or, more aptly, American Idol is back from a nap. After 15 seasons on Fox, and less than two years off-air, the once-popular television series back—this time on ABC. It's the exact same set-up, just with all new faces—so it's sure to be at least mildly entertaining.
Here's everything you need to know about the 2018 American Idol premiere, which kicks off with auditions this Sunday night.
How can I watch it?
This new American Idol season premieres on Sunday, March 11, at 8 p.m. ET, on ABC. The best way to watch is to tune in then. But if you don't have cable or an antenna, Sling Television offers a seven-day free trial, and it can get you access to ABC's live programming. Just don't forget to cancel your trial if you don't want to get charged $20.
Who are the judges?
Say goodbye to Simon Cowell—the celebrity judges this time around are Lionel Richie, Katy Perry and Luke Bryan. And according to reviews, these guys are a lot nicer (and therefore less fun) than Cowell.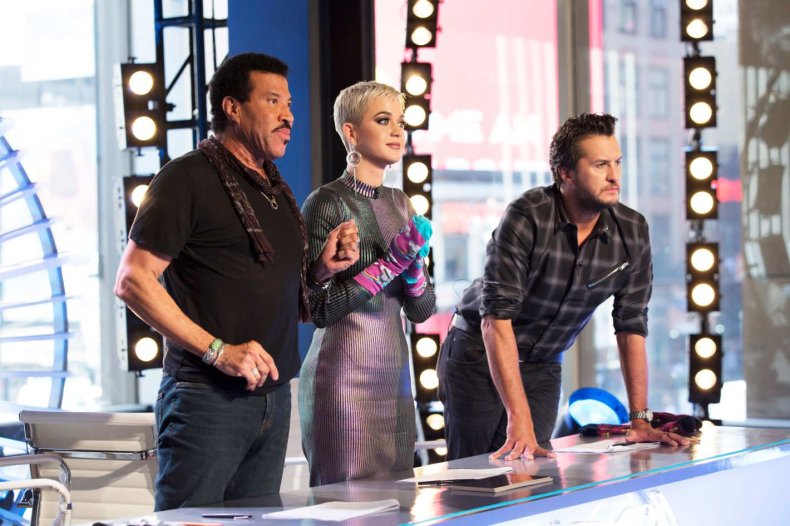 Who are the contestants?
Well, we don't know yet! Like the original American Idol, we have to sit through a round of auditions before we get to the actual competitors. In this first episode, we meet potential contestants from New York, Savannah, Los Angeles and New Orleans. These hopefuls include David Francisco from Nashville; Trevor Holmes from Thousands Oaks, California; Garrett Jacobs from Bossier City, Louisiana; Wes and Jacob Lowrey from Lenapah, Oklahoma; Neshia Ruffins from New Orleans; Jonathan Herman from Austin; Rissa Watson from Apache, Oklahoma; Lane Hardy from Livingston, Louisiana; Autumn Woods from Houston; Brandon Diaz from Ashburn, Virgina and Mara Justine from Galloway, New Jersey.
We're certain some of these hopefuls will be talented and some will be... not so talented. Good ol' American Idol!
Is Ryan Seacrest going to be there?
Yes, despite the sexual misconduct allegations against him, Seacrest returns to his role as American Idol host.
Why does nothing ever die?
We just don't know, reader. We just don't know.