'American Idol' 2018 Top 7 Results and Recap: Who Left and Who Was Saved?
ABC's American Idol returned Sunday with the final seven contestants competing for a chance to win the grand prize.
On Sunday's episode, contestants sang songs from their birth year, in addition to hits written or performed by late singer Prince.
The ABC series had the rights to use Prince's entire catalog Sunday, a first for any singing show. Ahead of his death, the "Raspberry Beret" singer made an appearance on American Idol's Fox Season 5 finale in 2006, the year Taylor Hicks won. The remaining contenders were coached by singer Nick Jonas ahead of the live show. See which of your Idol favorites survived after this week's Prince-themed performances.
American Idol 2018 Top 7 Results: Who Was Saved and Who Went Home?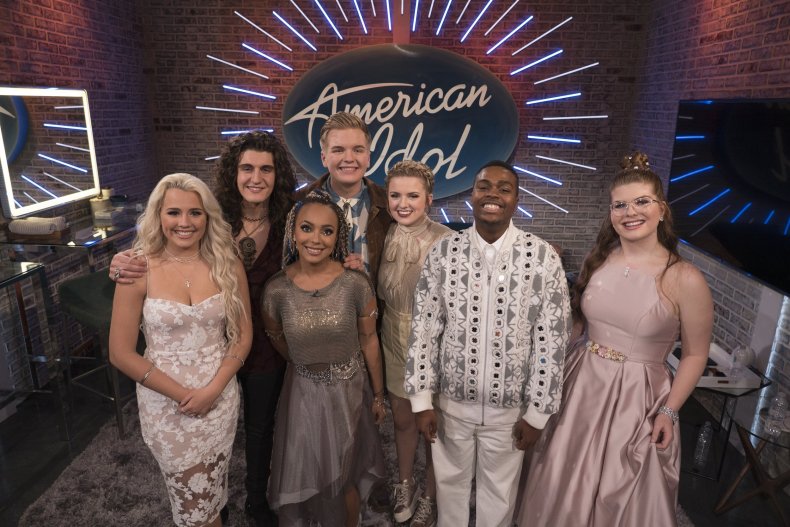 Based on the audience's votes, two contestants were sent home ahead of the finale—now two weeks away. The remaining five finalists after Sunday's episode are the following:
Caleb Lee Hutchinson
Maddie Poppe
Cade Foehner
Gabby Barrett
Michael J. Woodard
Jurneeand Catie Turner were eliminated Sunday. Show host Ryan Seacrest said this week's votes were "tight," generating more than 16 million votes from viewers. The Top 5 will jet off to Nashville May 13 to be coached by American Idol alum, Underwood.
What Songs Were Performed?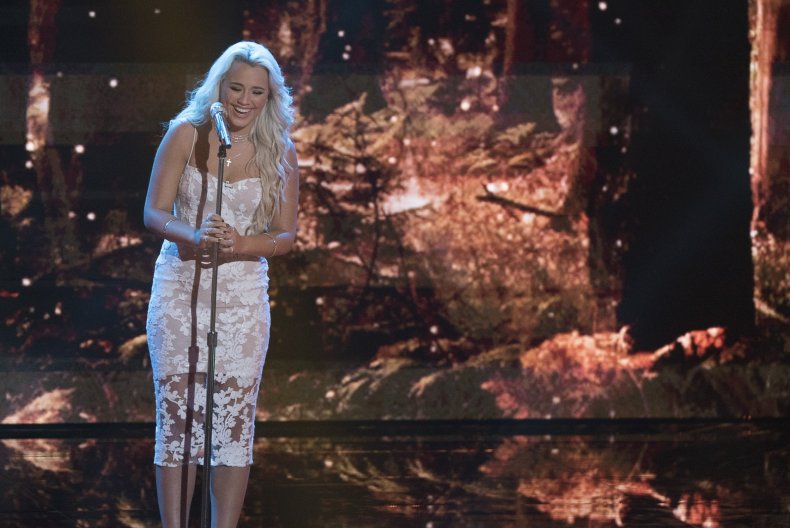 Cade Foehner performed "Jungle Love" by The Time (written and produced by Prince) and Jewel's "Who Will Save Your Soul"
Caleb Lee Hutchinson performed Prince's "When Doves Cry" and "Amaze" by Lonestar
Catie Turner sang "Manic Monday" by The Bangles (written by Prince) and Britney Spears' "Oops! ...I Did It Again"
Gabby Barrett sang Prince's "How Come U Don't Call Me Anymore" and "I Hope You Dance" by Lee Ann Womack
Jurnee sang Prince's "Kiss" and "Back At One" by Brian McKnight
Maddie Poppe performed Prince's "Nothing Compares 2 U" and "If It Makes You Happy" by Sheryl Crow
Michael J. Woodard sang Prince's "I Would Die 4 U" and "My Heart Will Go On" by Celine Dion
When Does American Idol Air Next?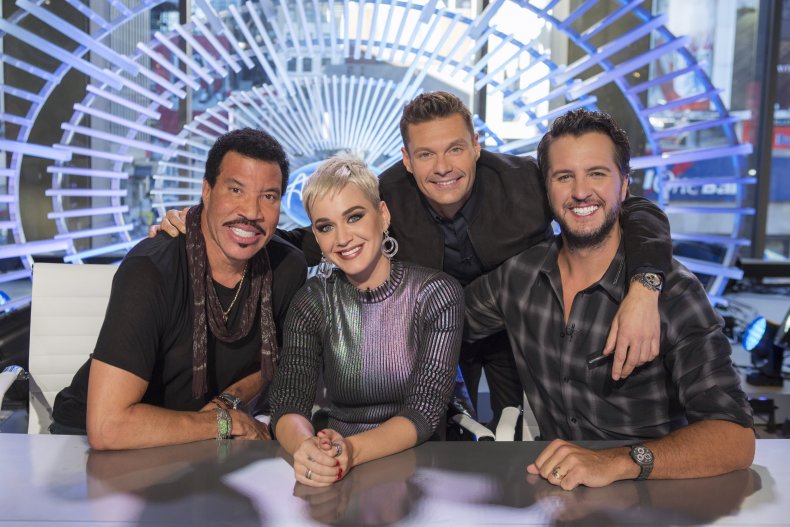 American Idol will be back Sunday, May 13 at 8 p.m. ET on ABC, where the Top 6 will battle it out for the top-prize, once again. This year's winner will be awarded a recording contract with Hollywood Records and $250,000. Make sure to tune in next Sunday to catch your favorite Idol hopefuls perform.