'American Idol': Why Paula Abdul Replaced Luke Bryan
American Idol had a blast from its past on its April 12 episode as original judge Paula Abdul returned to the panel for the first time since 2009. She was replacing Luke Bryan on the first live show of the 2021 season of the ABC singing competition.
Bryan announced that he would be missing the show on his Twitter page. He wrote, "I'm sad to say I won't be a part of tonight's first live @AmericanIdol show. I tested positive for COVID but I'm doing well and look forward to being back at it soon."
Posting that tweet onto Instagram, the official American Idol account added: "Luke will be missed at our first #AmericanIdol LIVE show tonight, but he is resting now in quarantine at home and we're wishing him a speedy recovery. We're so excited to announce @paulaabdul will be stepping in as a guest judge to join Lionel Richie and Katy Perry as we get closer to crowning a new winner!"
Replying to that on her own social media, Abdul wrote, "We'll miss you tonight @LukeBryanOnline!! Thank you for trusting me with your judge's seat!"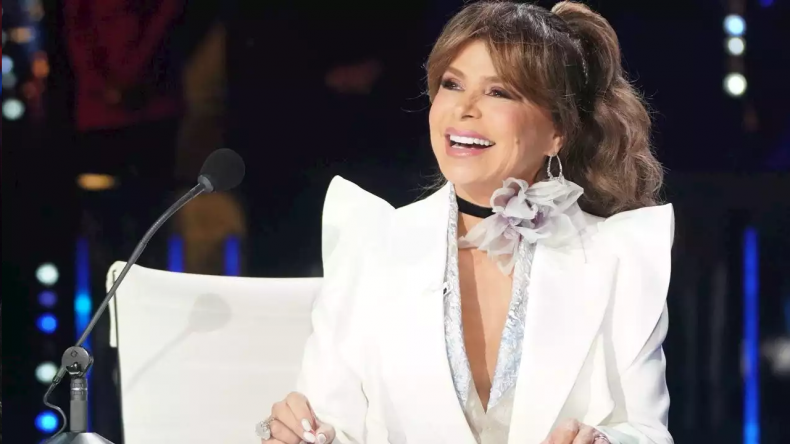 In a further tribute to the show's past, Idol staged a reunion between Abdul, host Ryan Seacrest and original judge Randy Jackson, appearing via an iPad from his home. Though their co-judge Simon Cowell did not appear, Abdul said of him, "we're just missing the STD"—which she then clarified meant "super, talented, debonair."
Abdul's appearance on Idol was her first on the show since appearing in a tribute to Simon Cowell on the show's last run on Fox. It also marked her first time appearing on the ABC reboot of the talent show.
Asked by Entertainment Weekly at the time why she left, the "Straight Up" singer said: "The truth is, it was time for me to leave. I'd never had the same job for eight years. I felt that there were changes happening, and it didn't feel like the same show. I needed to go back and do things I wanted to do, and being in that contract with the show didn't allow me to do many things."
While Abdul returned to judging American Idol, Luke Bryan was watching along from home. He tweeted, "good luck to the #Top16 as tonight it becomes the #Top12. I sure am going to miss being there in person."
As Bryan quarantined after his positive COVID diagnosis, the show returned with a live audience for the first time this season. Audience members were masked, tested and sat within family bubbles in order to follow coronavirus safety restrictions.
"It makes a difference even having the 50 people we're allowed to have, people reacting properly. When someone hits the high note, you can't recreate that reaction," showrunner Trish Kinane said of this in March to Deadline.
American Idol Season 20 airs Sundays and Mondays at 8 p.m. ET/ 7 p.m. CT on ABC and Hulu. All episodes of the season so far are streaming now on Hulu.