'American Idol': Who Made the Top 5 and Who Is Favorite to Win?
American Idol aired its quarter-finals on May 9 on ABC, which revealed the final five for 2021. Comeback twist winner Arthur Gunn had been the bookies favorite to win, but after his two performances during the Coldplay and Mother's Day Special failed to wow fans, he was eliminated along with Hunter Metts. This means that Idol Season 19 has a new favorite.
Who is in the final five of American Idol 2021?
Taking part in the semi-finals are the following:
Caleb Kennedy, 16, from Roebuck, South Carolina
Casey Bishop, 15, from Estero, Florida
Chayce Beckham, 24, from Apple Valley, California
Grace Kinstler, 20, from Chicago, Illinois
Willie Spence, 21, from Douglas, Georgia
These five will all return for the semi-finals on May 16 at 8 p.m. ET / 7 p.m. CT on ABC, when they will sing a song by their personal idols before performing their potential winner's singles for the first time.
Who is favorite to win American Idol Season 19?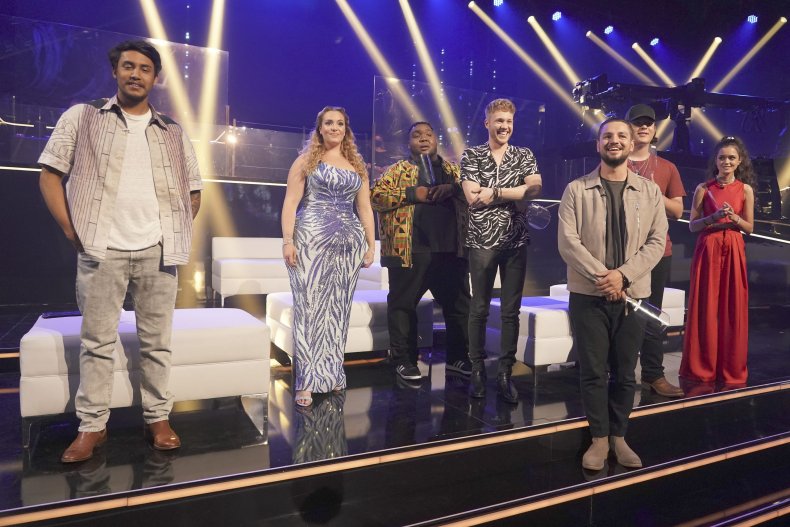 Arthur Gunn's elimination has shaken up the race. After making it all the way to the runner-up spot of last year's Idol, the singer was given another chance to compete this year after the comeback twist that saw 10 Season 18 performers get another chance to perform on the show.
After Gunn won this, he became the favorite to win, according to Gold Derby, after he topped their fan vote and list of odds.
However, after his May 9 elimination, the favorites have reverted back to two singers that have been named by many the likely winners since the early rounds of the ABC show.
Per numerous outlets, it is a toss-up between Willie Spence and Grace Kinstler for who will win Season 19. Before Gunn rejoined the competition, the two had the top spot in various polls locked down between them.
TV Insider had Kinstler at the top of its ranking of the top 12, for example, while Gold Derby had Spence as the favorite to win before Gunn's return. TVLine's poll of American Idol's top seven had Spence as a convincing lead with 31% of the vote over Kinstler's 18%.
In terms of odds, Knup Sports has Spence at 11/1 to win, followed by Kinstler at 13/1 and Casey Bishop at 14/1. Chayce Beckham is at 18/1, while the blog has Caleb Kennedy at a long-shot 100/1. A Spence victory would make him the first Black man to win the show since Ruben Studdard in Season 2.
Both Spence and Kinstler were early favorites this year too. The former was given a prestigious golden ticket by judges Katy Perry, Lionel Richie, and Luke Bryan. Kinstler managed to bring Bryan to tears during her audition, with the judge telling her: "I get brought to tears by stories and backgrounds of what people have been through and their struggles, but this is the first time in four years that just someone's singing made me cry."
American Idol Season 19 airs Sundays at 8 p.m. ET / 7 p.m. CT on ABC.