'American Idol' Runner-Up Alejandro Aranda Announces First Tour, Katy Perry Asks to be a 'Roadie'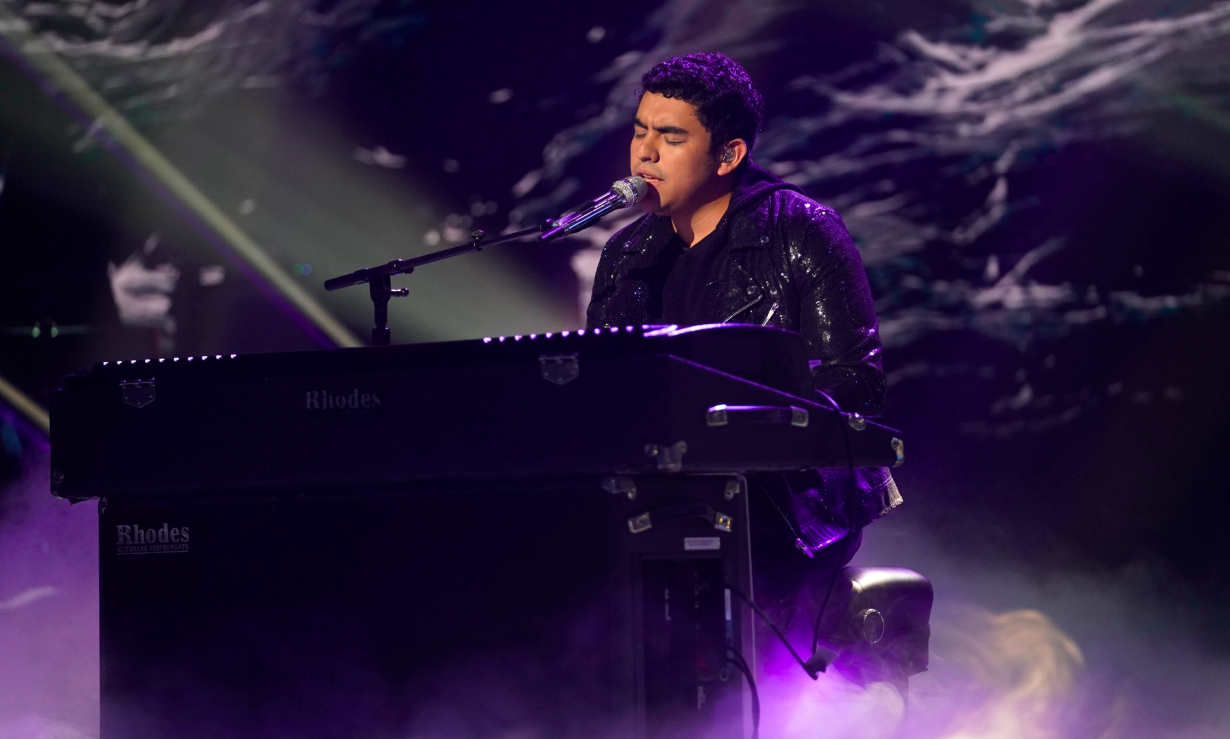 While many homies were surprised American Idol contestant Alejandro Aranda finished this season as the runner-up, the "Out Loud" singer announced his first post-Idol tour on Instagram Monday, and he already has the support of judge Katy Perry.
Showcasing his songwriting talents and guitar mastery, Aranda's Idol audition has garnered more than 10 million views since it first aired on ABC back in March. Performing an original song, the Pomona, California native left a lasting impression on the judges.
"That was the greatest–you, my friend, are so talented," Richie said at the time. "I'm so inspired."
"I feel like I'm in the presence of greatness," Bryan added. "I am so glad that you are here. It was like watching my favorite movie that I did not want to end."
The 24-year-old quickly changed the face of the reality talent show. While his fellow contestants mainly performed covers of mainstream songs, Aranda consistently wowed judges with original compositions. Aranda's impact was seen during American Idol's season finale, when he performed his original audition song and the audience was singing the lyrics back to him.
"Something unprecedented, four original songs from a contestant on our show," Idol host Ryan Seacrest said Sunday, as the audience chanted "Homie." "I saw something magical, they were singing the song after you...that's gotta be a cool feeling."
Now the former dishwasher is making his tour debut with seven concerts across the nation. It isn't immediately clear whether Aranda will be performing with other musicians or Idol contestants but the concerts appear to be free.
Following his announcement on Monday, Idol judge Katy Perry–who was arguably Aranda's biggest fan–showed her support by requesting to be a "roadie."
"Let me be a roadie, please," Perry wrote.
"Gonna be so sick," fellow Idol contest Walker Burroughs added.
Concert dates and locations below:
July 8 – Washington, D.C. at DC9
July 9 – Brooklyn, NY at Baby's All Right
July 10 –Boston, MA at Sonia's Nightclub
July 11 – Chicago, Il at Subterranean
July 13 – San Francisco, CA at Swedish American Hall
July 15 – Los Angeles, CA at Moroccan Lounge
July 16 – Pomona, CA – The Glass House
Times and ticket pricing have not been confirmed. More information likely to follow on Aranda social platforms @scarypoolparty.