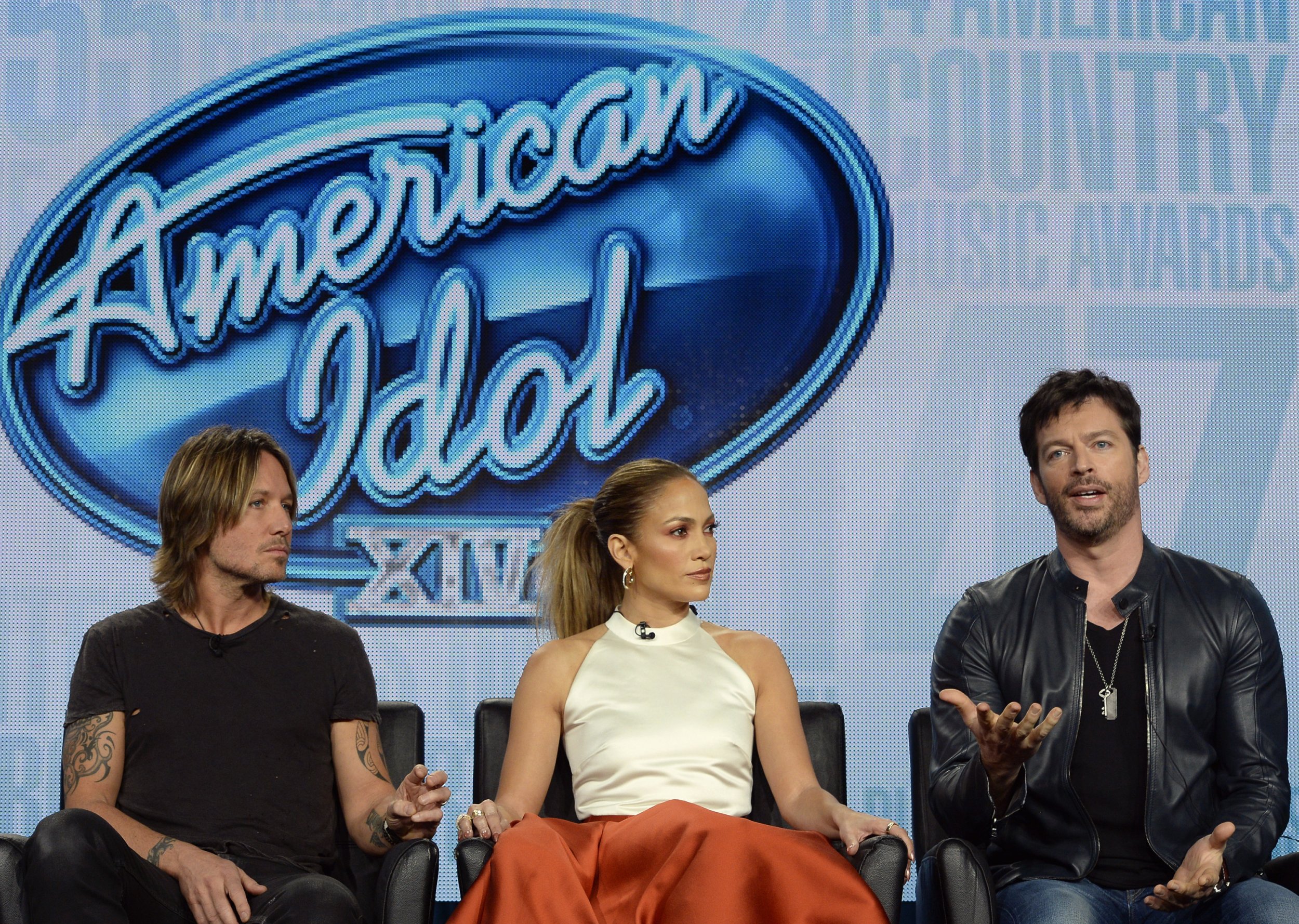 American Idol will be canceled following its 2016 season, Fox announced on Monday. The show was once a fan favorite but became less popular with the rise of competitive programs like The Voice, The X Factor and America's Got Talent.
The network described Idol's final hurrah as a "season-long celebratory event." Host Ryan Seacrest will stay on with the show, the judges will be Jennifer Lopez, Keith Urban and Harry Connick Jr. Simon Cowell, the harsh judge who made Idol famous, went on to become an X Factor judge.
The goal of the last season, Fox said, is to "search for the final Idol superstar and pay tribute to the past 14 seasons of amazingly talented contestants and the millions of fans who tweeted, texted and championed their Idols."
The show has introduced a number of superstars to the spotlight, including Carrie Underwood, Chris Daughtry, Clay Aiken, Jennifer Hudson and Kelly Clarkson.