American Idol's 'Singing Garbageman' Doug Kiker Arrested Over Alleged Domestic Violence
A former fan favorite American Idol contestant known as the "singing garbagemen" has reportedly been arrested on domestic violence charges in Alabama.
Doug Kiker was taken into custody in Mobile on Thursday after a woman called 911, TMZ reported. The 28-year-old was being held on a $1,000 bond for misdemeanor domestic violence (harassment), according to the website.
Few details are known about what transpired, or what the woman's relationship is to Kiker.
Online records show Kiker is no longer in custody. The sheriff's office and Kiker have been contacted for comment.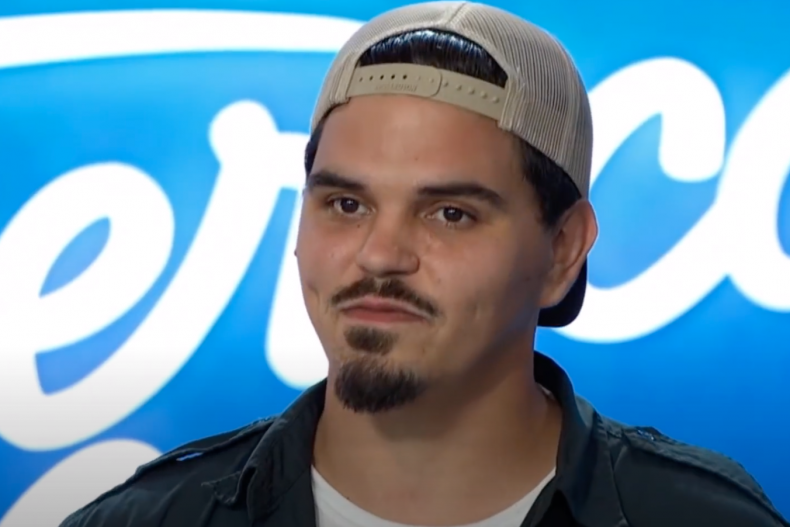 An article on website A Taste of County in February last year said Kiker was a married father-of-two, but his Facebook page currently lists him as single.
Kiker's Facebook page says he works for Advanced Disposal and his bio reads: "I'm just a regular joe a human being who makes mistakes trying to make it in this world."
He notably brought American Idol judge Katy Perry to tears with his rendition of "Bless the Broken Road" by Rascal Flatts on Season 18 of the singing competition.
But according to Deadline, he was sent home on the first day of Hollywood Week and fans later helped him crowdfund his debut album.
Kiker's arrest came after Caleb Kennedy, a Season 19 finalist, exited the show after a video circulated online showing him sitting next to someone who appears to be wearing a Klu Klux Klan hood.
"Hey y'all, this is gonna be a bit of a surprise, but I am no longer gonna be on American Idol," the 16-year-old said in an Instagram post this week.
"There was a video that surfaced on the internet and it displayed actions that were not meant to be taken in that way. I was younger and did not think about the actions, but that's not an excuse."
Kennedy continued: "I wanna say sorry to all my fans and everyone who I have let down. I'll be taking a little time off social media to better myself, but saying that, I know this has hurt and disappointed a lot of people and made people lose respect for me. I'm so sorry!"
Kennedy's mother, Anita Guy, has defended him, saying the clip had been taken out of context.
She told the Herald-Journal that the video was filmed after her son and others watched The Strangers: Prey at Night when he was 12, and they were imitating the horror film's characters.
"It had nothing to do with the Ku Klux Klan, but I know that's how it looks," Guy said. "Caleb doesn't have a racist bone in his body. He loves everyone and has friends of all races."