'American Idol' Episode 8 Spoilers: Who Are The Top 20 Contestants and Who Was Eliminated?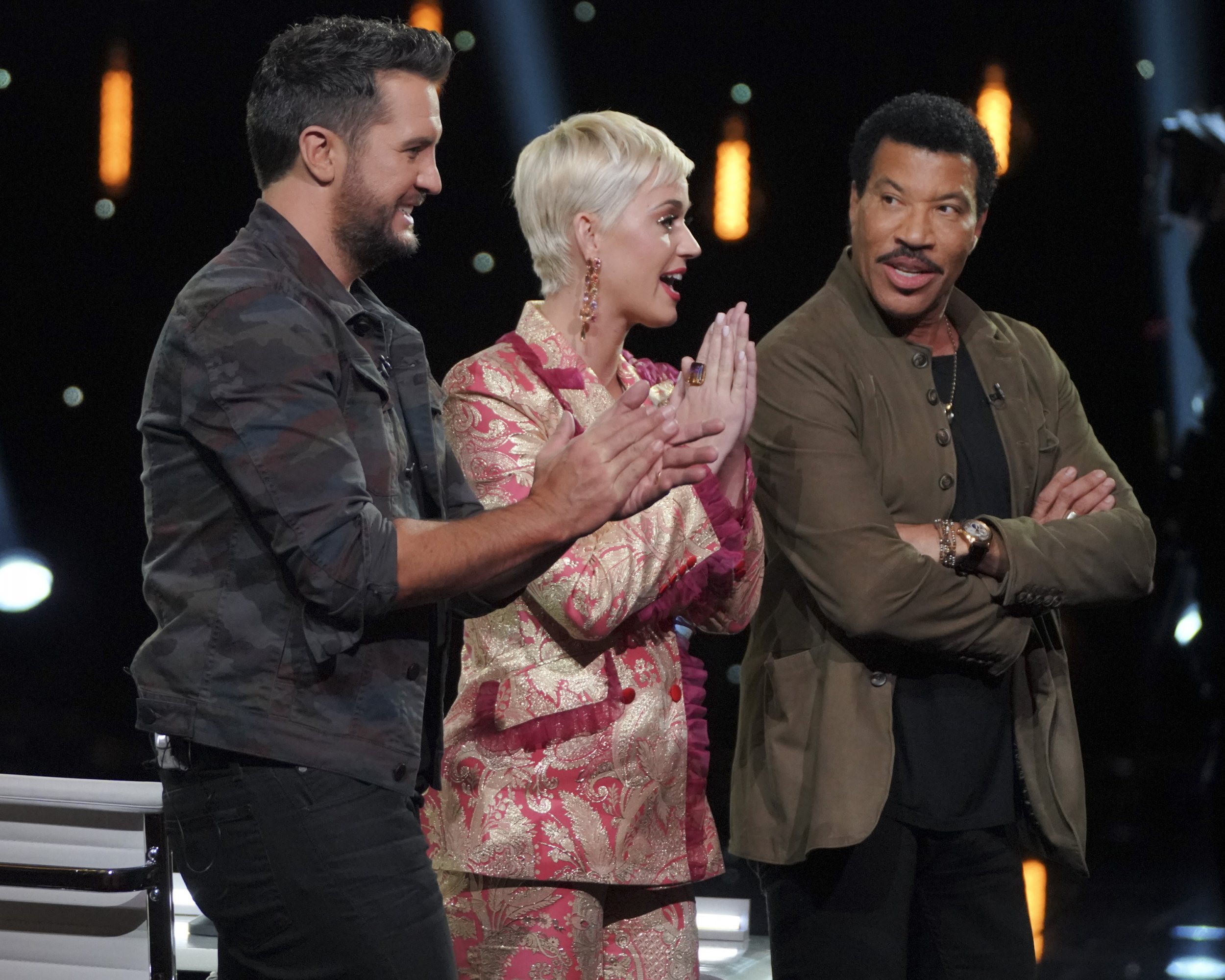 Following the emotional rollercoaster of Hollywood Week, the remaining 40 contestants travel to Hawaii to find out who will move onto the Top 20. While audiences have already said goodbye to contestants Juan Pablo, Katie Bell and Gaba, it may be time to say goodbye to another round of favorites on Sunday's episode of American Idol.
Alyssa Raghu - Top 20
Alyssa Raghu, who performed "Dear Future Husband" by Meghan Trainor, proved that the second time around reaped better results as she was the first contestant during Sunday's episode accepted into the Top 20.
Madison Vandenburg - Top 20
Compared to American Idol alum Kelly Clarkson, the 17-year-old performed "Who's Lovin' You" by the Jackson 5. The judges were once again blown away by Madison Vandenburg's performance and she will continue into the next phase of the competition.
Myra Tran - Eliminated
Her audition performance went viral on social media, however, Myra Tran's rendition of "How Far I'll Go" do not get her into the Top 20.
Logan Johnson - Top 20
Performing Justin Bieber's "Sorry," Logan Johnson threw judges a curveball by singing part of the song in Spanish. Whether it was the bilingual lyrics or his suave presence on stage, it was enough to get Johnson into the Top 20.
Nate Walker - Eliminated
Arguably the second surprise of the night was the elimination of Nate Walker. After having a rough Hollywood Week, Walker was hoping to make an epic comeback and win the entire competition. Unfortunately, even with his level of confidence, the young singer was not put through to the next round.
Dimitrius Graham - Top 20
Performing Sam Smith's "Latch" Dimitrius Graham wowed judges and was sent through to the next round of the competition.
Ashley Hess - Top 20
Though the young musician revealed she didn't feel as comfortable with a full band backing her in comparison to a piano, the judges still saw something "special" in Ashley Hess and put her through to the next round.
Drake McCain - Eliminated
Despite his larger-than-life hair and equally impressive vocals, Drake McCain became the next contestant eliminated in Hawaii.
Kai The Singer - Eliminated
Though the judges said Kai the Singer transformed into a "little star," it wasn't enough for her to continue in the competition.
Laci Kaye Booth - Top 20
Arguably a standout contestant in the competition, country singer Laci Kaye Booth wowed judges with her performance of "Georgia on My Mind" by Ray Charles. Booth will continue in the competition as she is officially apart of the Top 20 contestants.
Nick Townsend - Eliminated
A contestant with a powerful background story, judges were quick to tell Nick Townsend how inspirational he was and how many people he "saved." Despite his heartwrenching story, his performance of "Hold Back the River" by James Bay was not enough to seal a spot in the Top 20.
Walker Burroughs - Top 20
The first audition of the season, Walker Burroughs has quickly made waves during his time at American Idol. Following his performance "Youngblood" by 5 Seconds of Summer, it looks like Burroughs's time in the competition won't end in Hawaii.
Ryan Hammond - Top 20
"A Song for You" by Donny Hathaway
Evelyn Cormier, Kate Barnette - Top 20
Evelyn Cormier, who sang Alice Merton's "No Roots," and Kate Barnette, who sang Lorde's "Royals," made it into the Top 20 of the competition.
Emma Kleinberg - Eliminated
While her performance of Bob Marley's "Is This Love" showed off her voice's "grit," the judges weren't convinced that she was the whole package.
Uche - Top 20
Completely owning the stage during his rendition of "Play That Funky Music," Uche brought all three of the judges to their feet.
"You killed it last night," judge Lionel Richie said. "You let me hear a voice that I've never heard before."
Being labeled "Mr. Entertainment," Uche made it to the Top 20 after "great debate and great discussion."
Jeremiah Lloyd Harmon - Top 20
Performing "Landslide" by Fleetwood Mac, Jeremiah Lloyd Harmon made the "bold" choice of not singing behind the piano. Judges quickly identified the raw emotion behind his performance and gave him a spot in the Top 20.
Shayy - Eliminated
Making her American Idol debut with arguably one of the most inspirational stories, Shayy came into Hawaii with her rendition of Adele's "All I Ask." Unfortunately, the high school student's performance didn't bring the same level of emotion as her audition and Hollywood Week.
Shayy's American Idol journey ended during Sunday's episode.
Riley Thompson - Top 20
The 16-year-old high school student is headed to the Top 20 after her performance of "Mama's Broken Heart" by Miranda Lambert.
Wade Coda - Top 20
Performing "Work Song" by Hozier, Wade Coda won over the judges once again with his easily identifiable voice. Completely shocked when the news came of his Top 20 spot, the 27-year-old "almost convinced [himself] it was time to go home."
Margie Mays - Eliminated, Eddie Island - Top 20
The judges told both of these performers that their personality alone wasn't going to give them the American Idol title, they needed to back it up with serious vocals. While Margie Mays wasn't given a second chance and was sent packing, Eddie Island won a spot in the Top 20 and has one more shot to prove that he is a serious musician.
Laine Hardy - Top 20, Tyler Mitchell - Eliminated
The second time around seems to be Laine Hardy's charm. Winning his Top 20 spot with his cover of "Come Together" by The Beatles. As for country singer, Tyler Mitchell his rendition of "Suitcase" by Steve Moakler sent him home.