'American Idol' Finale Winner: Alejandro, Madison or Laine? Fans Predict Who Will Take The Season 2 Title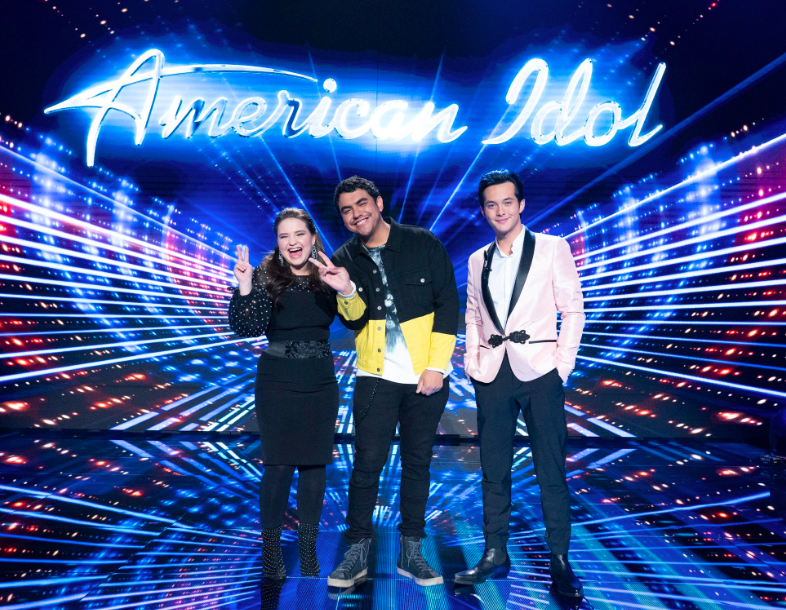 American Idol returns Sunday night with the moment we have all been waiting for—the crowning of this season's winner.
The remaining three contestants—Madison Vandenburg, Alejandro Aranda and Laine Hardy—were determined during last week's tribute to Elton John's classic hits. Find out which contestant will be crowned the winner when American Idol airs Sunday night at 8 p.m. ET on ABC.
As the anticipation grows for the finale episode to air, some fans are still mourning the elimination of faves Jeremiah Lloyd Harmon and Wade Cota, while others have been going on Twitter to share who they plan to vote for to win the whole enchilada.
While the remaining three contestants have loyal fanbases of their own, it looks like the pendulum may be swinging in Laine's favor. This season of American Idol is the Louisiana singer's second time on the show — he was cut last season before the live rounds — and he didn't initially want to audition for another go on the reality TV talent contest.
Newsweek subscription offers >
He accompanied his hometown friend Ashton Gill on guitar for her audition, but the judges — all of whom remembered him from the year before — convinced the 19-year-old to audition on his own and both Ashton and Laine made it through to the Hollywood Week round.
As American Idol fans know, Ashton was eliminated early on but Laine continued to make waves in the competition resulting in #HardyParty to become a trending topic.
"I'm ready to party with a hardy," Twitter user @LDart13 wrote after the Top 3 was announced.
"@TheLaineHardy is My Idol All Aboard The Laine Train," @AshleyEPerry added.
Newsweek subscription offers >
When Laine first appeared on American Idol last season, the then-17-year-old didn't even make it to the Top 50 after the judges concluded that he didn't embody the confidence of a performer.
If Laine were to win Sunday's finale, it wouldn't be the first time an artist won American Idol after being eliminated from an earlier season of the show. Season 12 champion Candice Glover took the prize after competing in Season 9 and 10, while Season 13 winner Caleb Johnson had previously appeared in seasons 10 and 11.
Along with crowning a new Idol, Sunday's episode will also see performances from Idol royalty Carrie Underwood and Adam Lambert—as well as Weezer, Dan + Shay, Kane BrownKool & The Gang and Jon Pardi.
American Idol judges Katy Perry, Luke Bryan and Lionel Richie will also hit the stage for a jam-packed, musical night.
Find out who is ultimately crowned the winner of American Idol when the finale episode airs Sunday night at 8 p.m. ET.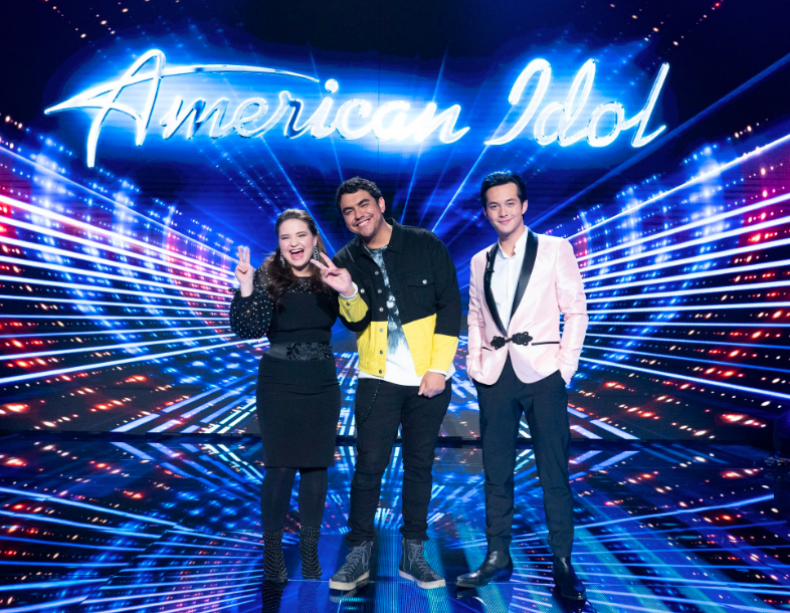 'American Idol' Finale Winner: Alejandro, Madison or Laine? Fans Predict Who Will Take The Season 2 Title | Culture