'American Idol' Premiere Sneak Peek: First Audition of Season 2
American Idol returns Sunday, with all-new contestants hoping to achieve their musical dreams. The Season 2 premiere will kick off in Louisville, Kentucky for the first of the four rounds of auditions.
The first audition of the season is 20-year-old Belmont University student Walker Burroughs. The Alabama native makes his debut in the American Idol franchise with a rendition of Ben Rector's "Love Like This."
Walking over to "the ivories," Burroughs stunned judges Lionel Richie, Katy Perry and Luke Bryan as he showed off his vocals, along with some formidable piano skills.
"Wow, that was just so natural, cool, and effortless ... and dope, " Perry began. "Walker, you have this Ben Folds, Billie Joel ... I think you're top 10 material."
"There will be people at home captivated by this," Bryan added.
"The possibilities of your talents is just amazing," Richie concluded.
Following his audition, Bryan asked Burroughs if he knew any of Richie's songs. After referencing his childhood love of the "All Night Long" singer, thanks to his mom, the 20-year-old took to the piano again to perform "Hello."
"He's coming for your job," Perry joked to Richie.
"I'm very proud," Richie complimented the young singer. "But more than that, I'm excited for you because I want to put you in front of some talent."
Not only was Burroughs the first audition of the season, but the 20-year-old then became the first to hear the words, "you're going to Hollywood!"
"I got to sing 'Hello' with Lionel Richie and I made my mother tear up," Burroughs said to the camera. "That makes me a happy boy. A happy, happy boy."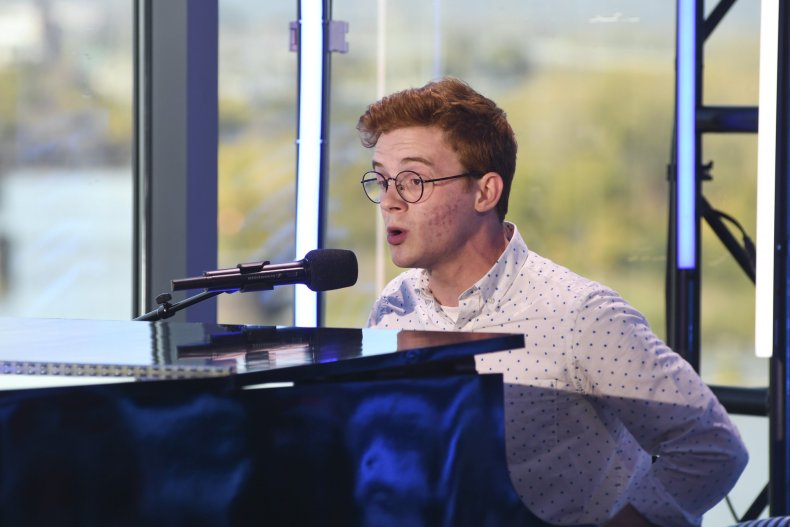 During Sunday's premiere, Burroughs likely will not be the only person that rocks the judges' worlds. The cross-country auditions will feature contestants working humble day jobs and those with rough childhoods, so expect American Idol's Season 2 premiere to pull at the heartstrings.
Find out who else gets a golden ticket and who brings the judges to tears when American Idol premieres Sunday on ABC at 8 p.m. ET.