How to Watch 'American Idol' 2020 Premiere: Live Stream, Auditions, Airtime and More Show Info
The search is officially on for the next American Idol. The music competition series will premiere its new season Sunday on ABC.
The premiere marks the reality competition's 18th season overall, but it is only its third season airing on ABC. The show—created by former American Idol judge Simon Cowell—originally debuted on Fox in the summer of 2002. ABC acquired the rights to the program in 2017, during which time it began airing in the winter and was expanded to include more judges and an in-house mentor.
Read on for all the info on the season premiere below.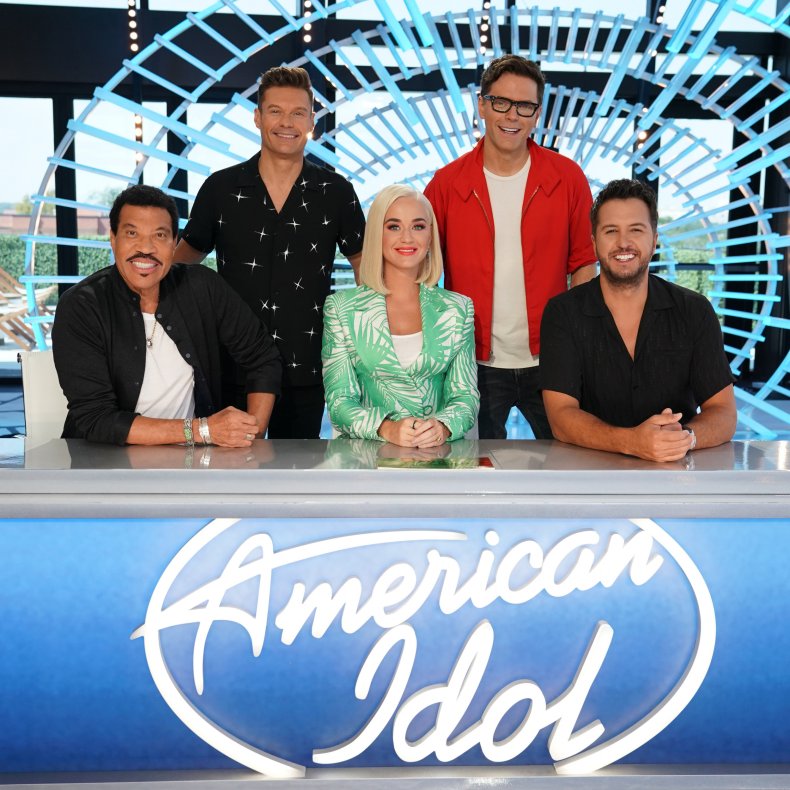 When does American Idol air?
Season 18 will premiere Sunday at 8 p.m. EST on ABC.
Can American Idol be live streamed?
Viewers can stream the show on any smart device via ABC's website or app, but they will need a cable provider login to access the stream. Hulu subscribers with Plus Live services can watch the show in real time, as can those with YouTube TV.
Who are the 2020 judges?
Singers Lionel Richie, Katy Perry and Luke Bryan are back as judges on the new season. Bobby Bones returns in a mentor capacity and will work with the incoming contestants. Of course, Ryan Seacrest, an executive producer of the show, will be on hand as American Idol host, a position he's held since the competition first debuted 18 years ago.
When does voting start?
Viewers have a few weeks to go before voting begins. First on the American Idol roster are the auditions. To find the next lucky artist, judges will travel across the country and hold auditions in cities including Savannah, Georgia; Washington, D.C.; Sunriver, Oregon; Milwaukee; and Los Angeles.
Once judges hand out the golden tickets that send their chosen contestants to Hollywood, viewers' voting will begin to determine the top 10 singers who move on to the live shows. Then each week viewers will choose who they want to move on to the next round of live competitions by voting online, through the American Idol app or via text.
Who won American Idol last year?
The 2019 winner was Louisiana native Laine Hardy. The 19-year-old released his debut single, "Flame," immediately after winning the champion title and has since relocated to Nashville to begin work on his first studio album.
Hardy told country music website Boot that he started recording songs with Michael Knox, a country music producer who's worked with the likes of Kelly Clarkson, Eric Church, Thomas Rhett, Jason Aldean and Idol judge Bryan. A release date for Hardy's debut album has not yet been disclosed.