'American Idol' 2022: Disney Night and 'The Great Idol Reunion' Line-Up
American Idol turns 20 this year. Though the actual 20th anniversary is not until June (when this season will have finished), ABC is celebrating early with The Great Idol Reunion on Monday, May 2.
The special will see fan-favorite contestants return for what the network is billing as "a night of unforgettable performances."
ABC this weekend will also air its yearly Disney Night on Sunday, May 1, in which this year's top 10 will raid the Mouse House vaults to perform their takes on classic Disney songs.
The Idol contestant's songs have already been revealed hits from classics like The Little Mermaid and from more recent hits like Onward and Moana.
Which Songs Are Being Performed in this Year's American Idol Disney Night?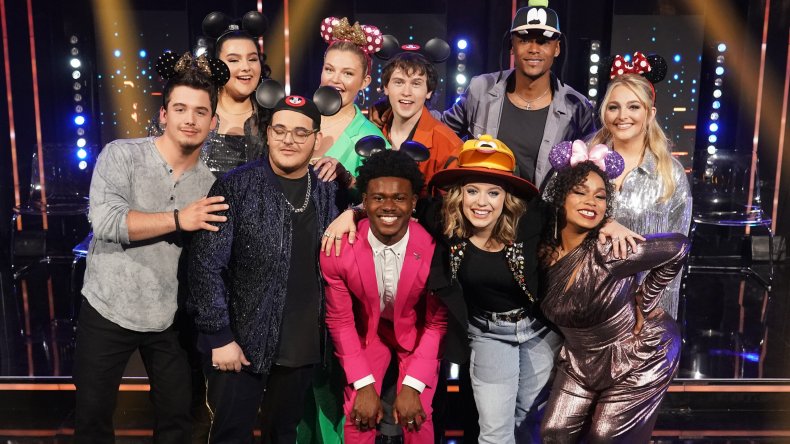 Per ABC, the following contestants are singing the following.
Nicolina Bozzo – "Poor Unfortunate Souls" from The Little Mermaid
Jay Copeland – "Remember Me" from Coco
Emyrson Flora – "Carried Me with You" from Onward
Christian Guardino – "Circle of Life" from The Lion King
Fritz Hager – "Go the Distance" from Hercules
HunterGirl – "I See the Light" from Tangled
Lady K – "How Far I'll Go" from Moana
Leah Marlene – "When She Loved Me" from Toy Story 2
Mike Parker – "You'll Be in My Heart" from Tarzan
Noah Thompson– "You've Got a Friend in Me" from Toy Story
Of these, five songs were also performed last year, when Arthur Gunn sang "Remember Me," Cassandra Coleman offered her rendition of "Go the Distance," Hunter Metts performed "You'll Be in My Heart," Willie Spence did "Circle of Life," while Casey Bishop took to the stage to do "When She Loved Me." Coleman ended up being eliminated, so Hager will surely be hoping that the Hercules track can serve him better.
Derek Hough, meanwhile, will be returning as a mentor as the top 10 prepares for Disney Night at California's Disneyland Resort. ABC also teases: "pixie dust-powered performances and surprise guests live on the Idol stage." Formerly, Ben Platt had been announced as the mentor.
By the end of Disney Night, 10 contestants become seven, with the grand finale just three weeks away.
Who Is Performing at The Great Idol Reunion?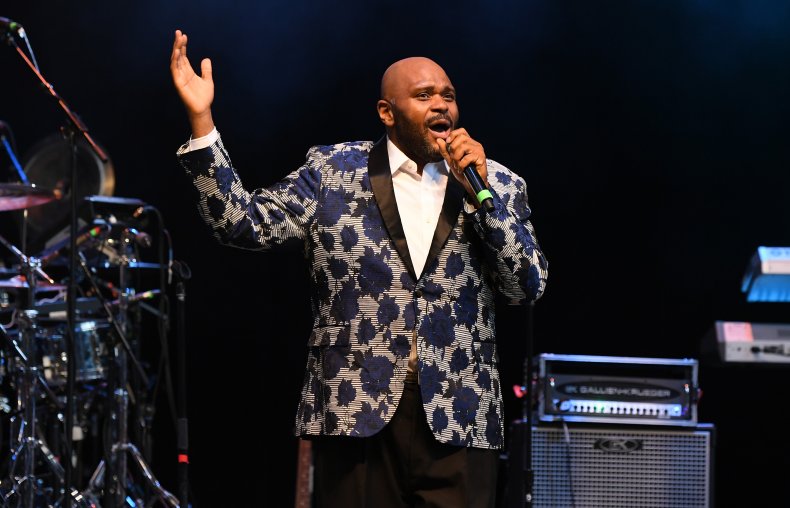 So far, the following have been announced for the 20th anniversary special:
Ruben Studdard (winner, Season 2)
Scotty McCreery (winner, Season 10)
Jordin Sparks (winner, Season 6)
David Cook (winner, Season 7)
Lauren Alaina (runner-up, Season 10)
Kris Allen (winner, Season 7)
Maddie Poppe (winner, Season 16)
Laine Hardy (winner, Season 17)
Willie Spence (runner-up, Season 19)
Caleb Lee Hutchinson (runner-up, Season 16)
Grace Kinstler (3rd place, Season 19)
Laci Kaye Booth (top 5, Season 17)
ABC is also teasing "surprise guests" for The Great Idol Reunion, two of whom we know to be former Idol judges Paula Abdul and Randy Jackson.
American Idol Season 20 airs Sundays and Mondays at 8 p.m. ET on ABC.