Kya Monee Credits Late Willie Spence for 'American Idol' Return in Moving Post
American Idol Season 21 contestant Kya Monee has paid tribute to her late friend, and former star of the show, Willie Spence.
The ABC talent competition kicked off its latest edition on Sunday night, with Luke Bryan, Katy Perry and Lionel Richie returning to the judging panel.
One of the auditionees on the premiere episode was Kya Monee, whom fans may recognize from Season 19.
Monee, now 21, from Austin, Texas, originally featured on American Idol in 2021, where she made it to the Hollywood Week stage of the competition but was eliminated before the live shows.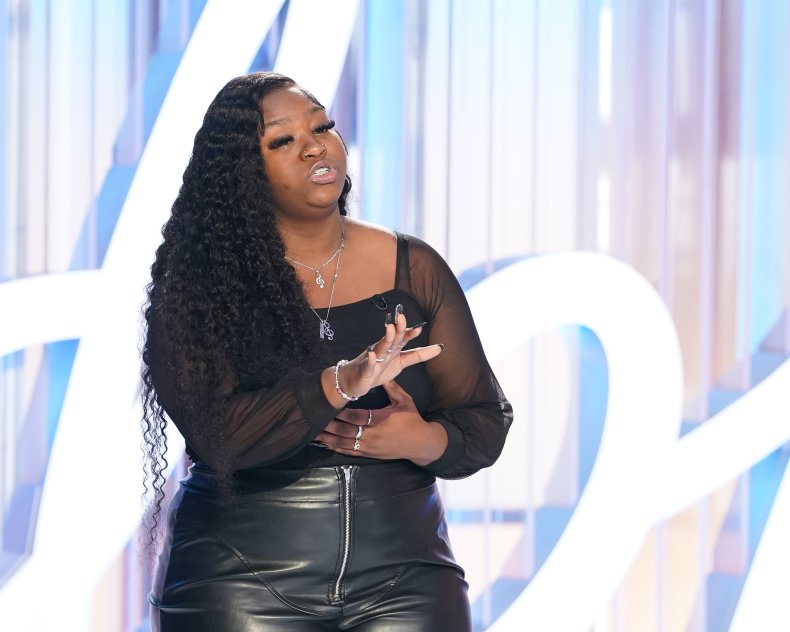 While she was still in the competition, Monee dueted with the late Willie Spence, who ended up being that season's runner-up. He died in October 2022 from injuries sustained in a car accident.
The pair wowed the judges with their version of "Stay" by Rihanna and had remained close friends, with Spence being the one to eventually encourage Monee to return to American Idol and audition again.
During her return on Sunday, Monee revealed that, before his death, Spence helped her choose her audition song, "I'm Here" from The Color Purple, and had even planned to come to the audition with her.
After scenes of her wowing the judges once again—and receiving her golden ticket, which takes her to the next stage of the competition—aired on American Idol, Monee took to Instagram to credit Spence for her return to the show.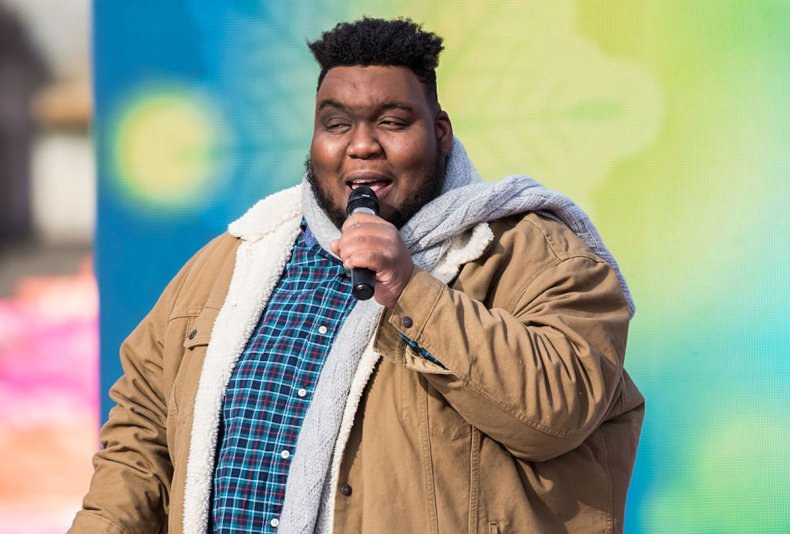 Alongside a Boomerang clip of herself beaming while holding her golden ticket, Monee wrote: "No negativity [love heart eyes emoji] I got my GOLDEN TICKET AGAIN AND don't forget I GOT IT WHILE SINGING WHILE I WAS CRYING I did this for my best friend and @williespenceofficial.
"Without you [two] I wouldn't have even went back thank you to my supporters WE GOING TO HOLLYWOOD [kissing emoji] see y'all there."
Monee opened up about Spence's death during the episode of American Idol, telling the cameras: "Losing Willie was very, very hard for me, I'm still trying to cope with that. Willie always told me: 'No matter what, you will always be a singer.'
"Three days before he passed, Willie was telling me, 'You have to go back. You have to chase your dreams.' He made me want to do it, and I'd really like to make it further. Most of all, I want to make Willie proud."
Monee was then seen fighting through tears as she sang "I'm Here," which is performed by the character of Celie in the musical The Color Purple.
The judges were full of praise for Monee after the emotional performance, with Richie telling her: "What you have given us was everything we've been trying to tell all of these kids.
"That performance was so emotional, so heartfelt, so divinely guided in the glorious name of our dear brother, Willie. You did props. Thank you so much for that."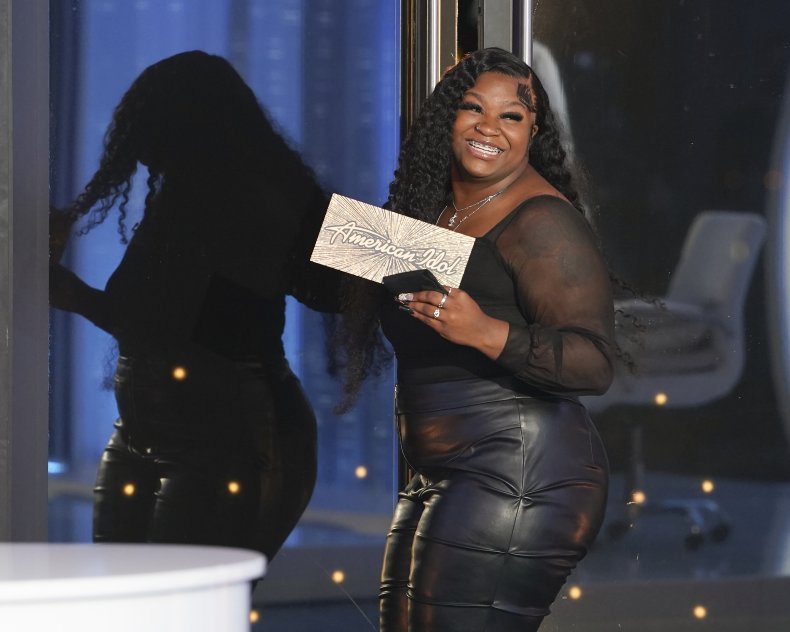 "Way to tribute him and way to tribute what you guys were planning to do together. I've lost some people in my life and when you go to sing you just sing like Willie's still here," added Bryan.
"It was so connected to the pain," said Perry. "Everybody's feeling this loss. But we also feel connected together because you were authentic, just like he was."
Spence, who was 23 when he died, finished as runner-up to Chayce Beckham in Season 19 of American Idol.
His cause of death was confirmed as "multisystem trauma due to motor vehicle accident" after a car crash near Chattanooga, in southern Tennessee, saw his 2019 Jeep Cherokee "leave the roadway" and collide with the back of a tractor-trailer that was stopped on the shoulder of Interstate 24.
American Idol released a statement following Spence's death calling him "a true talent who lit up every room he entered."
The statement continued: "We are devastated about the passing of our beloved American Idol family member, Willie Spence. We send our condolences to his loved ones."
American Idol continues Sundays at 8 p.m. ET on ABC. Episodes will be available to stream on Hulu the next day.