'American Idol' Live Updates: Madison Vandenburg, Alejandro Aranda and Laine Hardy Compete in Show's Season Finale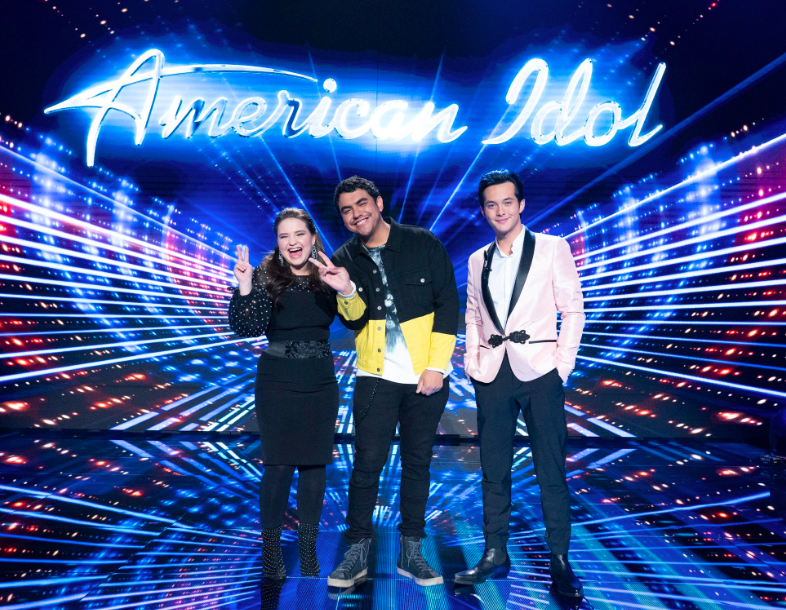 American Idol returns Sunday night with the moment we have all been waiting for — the crowning of this season's winner.
The remaining three contestants — Madison Vandenburg, Alejandro Aranda and Laine Hardy — were determined during last week's tribute to Elton John's classic hits. Find out which contestant will be crowned the winner when American Idol airs Sunday at 8 p.m. ET on ABC.
Along with crowning a new Idol, Sunday's episode will also see performances from Idol royalty Carrie Underwood and Adam Lambert — as well as Weezer, Dan + Shay, Kane BrownKool & The Gang and Jon Pardi.
American Idol judges Katy Perry, Luke Bryan and Lionel Richie will also perform with this season's eliminated contestants in a jam-packed, musical night.
Sunday's finalist's performances:
Alejandro Aranda – "Millennial Love" by himself, "Tonight" by himself
Laine Hardy – "Home" by Marc Broussard, "Jambalaya" by Hank Williams
Madison Vandenburg – "Shallow" by Lady Gaga & Bradley Cooper, "Breakaway" by Kelly Clarkson
Sunday's continued setlist:
Lionel Richie & The Top 10
Carrie Underwood
Montell Jordan with Margie Mays & Austin Michael Robinson
Katy Perry & Daddy Yankee
Alejandro Aranda
Dan + Shay with Madison Vandenburg
Luke Bryan with Laci Kaye Booth
Jon Pardi with Laine Hardy
Katy Perry with Jeremiah Lloyd Harmon
Weezer with Wade Cota & Walker Burroughs
Kane Brown with Alyssa Raghu
Kool & The Gang with the Top 8
Plus more!
Round 1
To vote for Laine, text 1 to 21523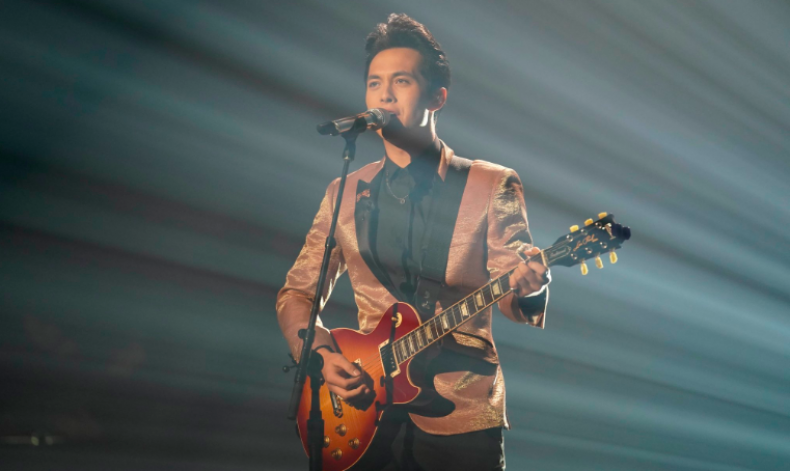 Following judge Lionel Richie's opening number, contestants dove right into the competition with Laine Hardy's rendition of "Home" by Marc Broussard.
"If you apply yourself like you have for the next five years, you'll be the biggest star on this planet," judge Katy Perry said.
"So honor and proud to see you here," judge Luke Bryan added.
"I thought I would never use this would to describe you but that was a nasty song," Richie concluded.
To vote for Madison, text 8 to 21523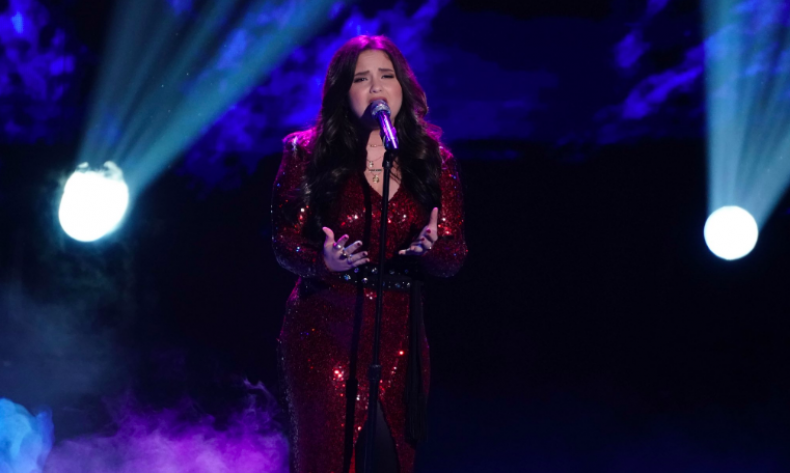 Next on the stage was 17-year-old Madison Vandenberg with her cover of Lady Gaga and Bradley Cooper's award-winning song "Shallow."
"What's so exciting is your growth," Bryan said. "It's been so amazing to wait. So happy for you."
"You are an amazing light," Richie said. "You have to know what a gift you have. We are so happy to be a part of your flight ... you are on your way."
"I don't know why I'm shaking so much," Vandenburg interjected.
"Honey, you're shaking because the greatness is coming out of you," Perry responded.
To vote for Alejandro, text 11 to 21523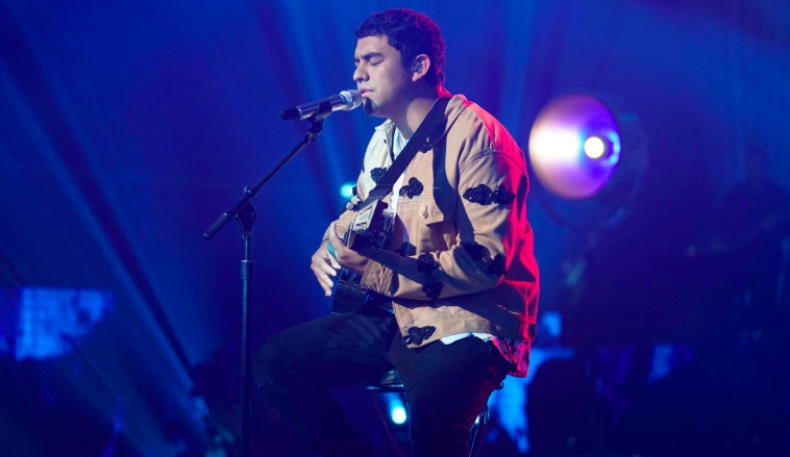 Concluding the first round of competition is Alejandro Aranda. Singing his original song "Millenial Love," the Pomona-native captivated everyone in the room–including the judges.
"It was love at first sound for you," Richie said.
"There's so much reverence and respect when you sing," Perry added. "You are gonna be great because you are great."
"We have been spoiled by you every week," Bryan concluded.
With the first round complete, both Perry and Richie believed Aranda took the round while Bryan was Team Vandenburg.
Round 2
To kick off the second round of competition, Hardy returned to the stage to perform Hank Williams' "Jambalaya."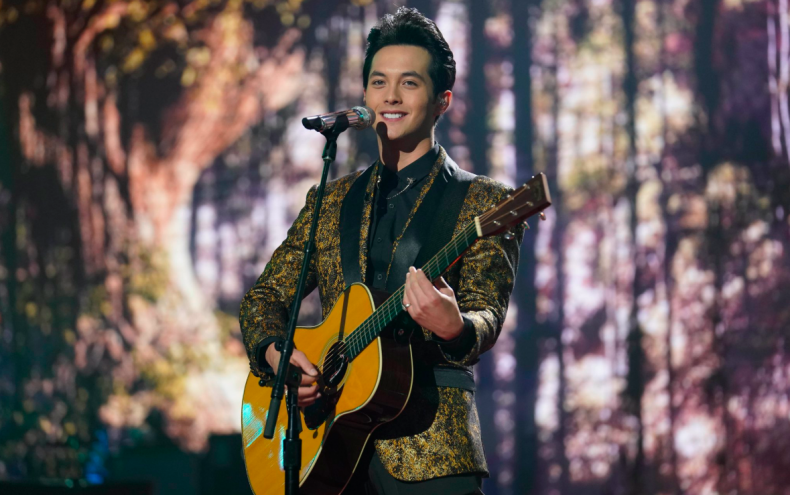 Vandenburg returned to the stage with an ode to the judge's comparison to American Idol royalty Kelly Clarkson. Performing Clarkson's "Breakaway," the 17-year-old truly spread her wings and flew.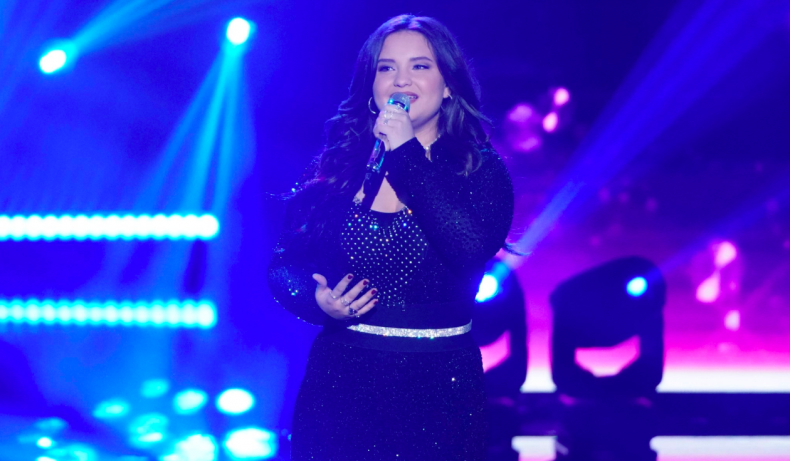 Closing out the second round of competition, Aranda came back to the stage with another original song. Following his performance of his song "Tonight" audience members and the judges seemed to be in agreement that the Pomona-native wasn't just a performer but an artist.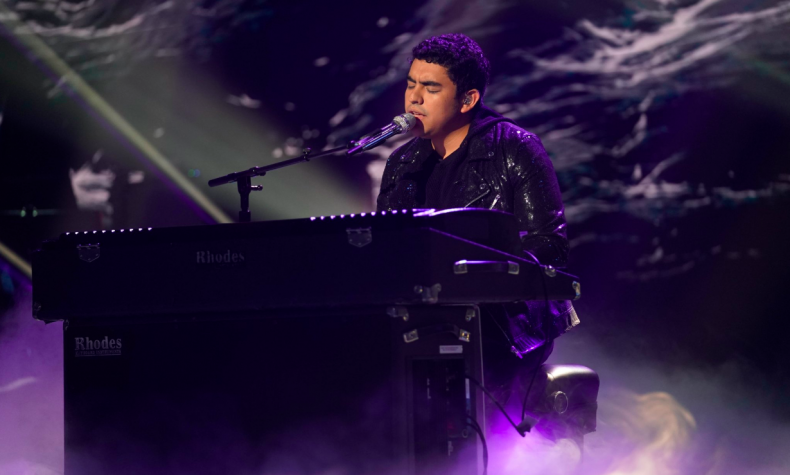 And the Top 2 are...
Laine Hardy
Alejandro Aranda
Final Round
Kicking off the final round of competition for this season of American Idol, Hardy performed Sam Cooke's "Bring It On Home."
"This is the last time I'll be able to comment on you," Bryan said. "So proud of you, bud."
"You have the best attitude," Richie added. "You came back and you're in the finals."
"You have always been authentic, Laine," Perry concluded. "You weren't ready last time, you're ready this time."
Closing out his time on American Idol, Aranda brought it back to his first song performed on the show–his original, "Out Loud." As the crowd erupted in praise, making it difficult for the judges to complete a sentence.
"Sometimes it's best to have the fans talk," Bryan said, laughing. "We love you, buddy, thanks for changing our lives."
"You're a gift to us all," Richie added.
"We love what we do and we love to see a person as you shine," Perry concluded.
And the winner is ...
Hardy is now the third American Idol winner who had been eliminated from previous seasons. Season 12 champion Candice Glover took the prize after competing in Season 9 and 10, while Season 13 winner Caleb Johnson had previously appeared in seasons 10 and 11.