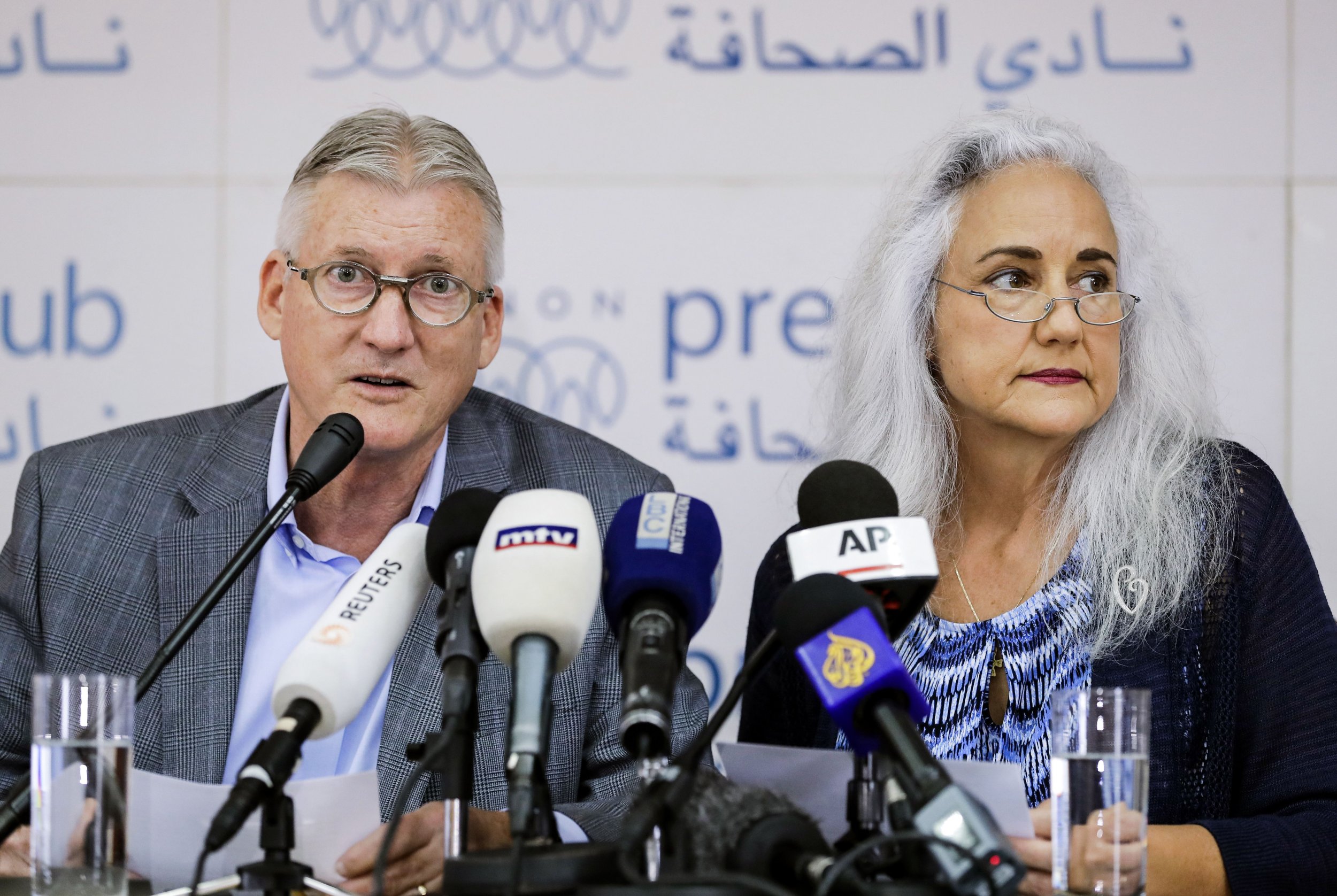 The parents of American journalist Austin Tice made a fresh call for his release on Thursday, years after he went missing in Syria while covering uprisings against the regime of President Bashar al-Assad.
"We are willing to engage with any government, any group, any individual who can help us in this effort to secure Austin's safe release," his father, Marc, told reporters at a Beirut press conference.
"When any journalist is silenced, we're all blindfolded."
A Houston native, Tice was a freelance journalist operating in Syria when he was kidnapped in Damascus in August 2012 at the age of 31. His status and the identity of those who kidnapped him both remain unknown. The former marine's only appearance after his abduction was in a brief 2012 video, when he appeared with armed men.
But his family has not given up hope and believe he is still alive in Syria, despite no proof that he is.
"Five years is a very long time for any parent to be missing their child.... We desperately want him to come home," his mother, Debra, told the news conference.
The Syrian conflict, which began with protests opposing Assad in March 2011, has left more than 400,000 people dead and millions displaced.
It quickly became one of the most dangerous arenas for journalists. According to the Committee to Protect Journalists, 109 journalists have been killed in the country since the start of the war.
The rise of the Islamic State militant group (ISIS) in 2014 saw several Western journalists, including James Foley and Steven Sotloff, kidnapped and beheaded in gruesome propaganda videos that captured the attention of the world.
But it is not thought that Tice is in the hands of the jihadi group because he was captured before its rise, and it has typically presented its hostages in propaganda. Tice has not appeared in any of its releases in the three years since its rise.
The Trump administration has started attempts to secure his release from Syrian captivity, opening a dialogue with Damascus about his whereabouts. But the Assad regime says that it has no information about him.