American Tourist and Guide Kidnapped at Gunpoint on Safari in Uganda, Hostage Takers Demand $500,000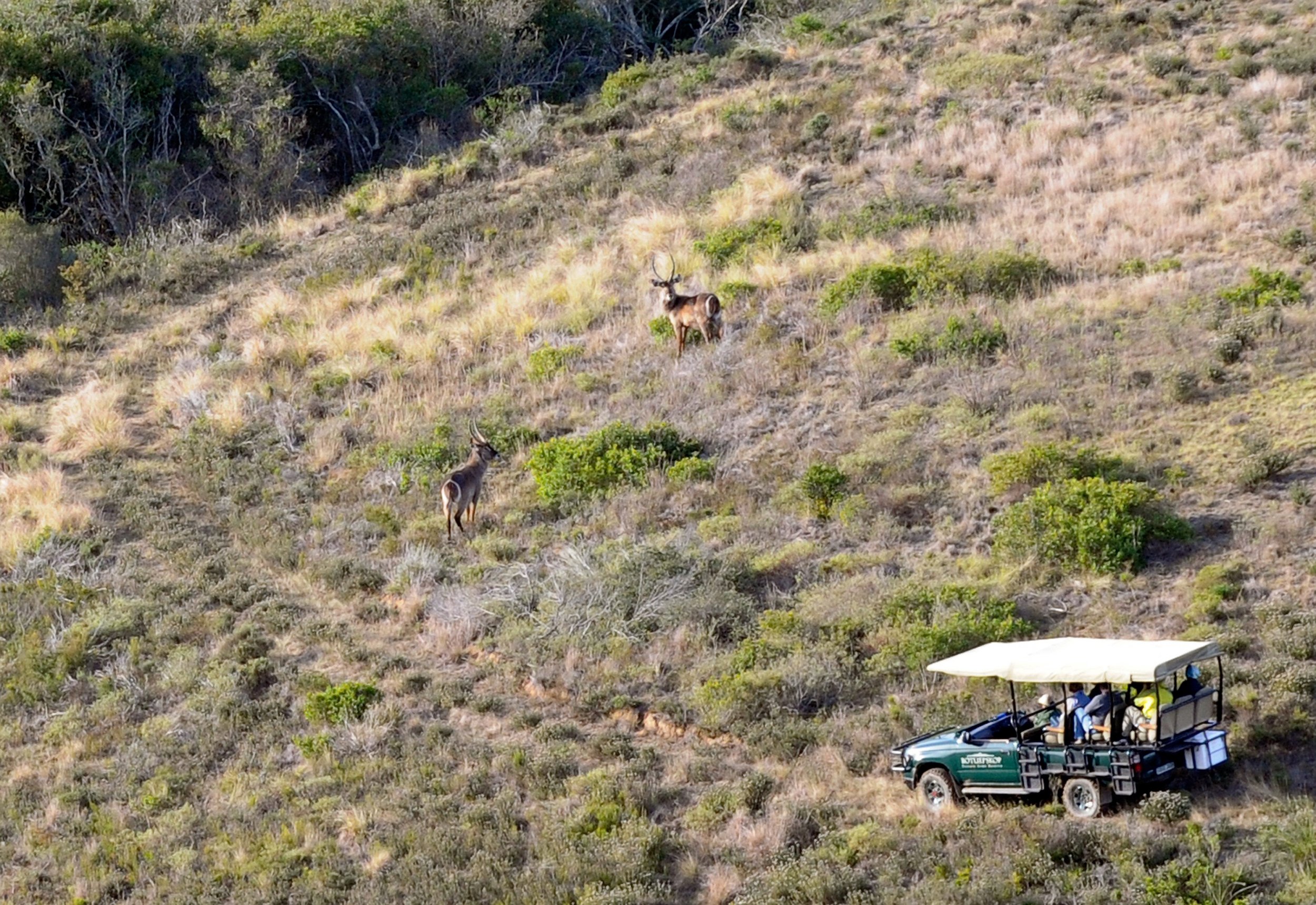 An American tourist was kidnapped by gunmen at a wildlife park in Uganda, local police confirmed.
Kimbley Sue Endecott, 35, and her Ugandan guide Jean Paul went missing when four gunmen ambushed them on Tuesday evening. The American has been named "Kimbley" by local police, but "Kimberley" by global outlets such as Reuters. Similarly, the guide has also been named as "Jean-Paul Mirenge Remezo" by local outlets.
They were driving between the Katoke gate and Wilderness Camp at Queen Elizabeth National Park when kidnappers ambushed and held them at gunpoint.
Two other tourists, Martin Julius and his wife, Barbel, were rescued after they contacted the camp manager. The pair were left behind by the gunmen, according to a joint statement from the Uganda Tourism Board and the Uganda Wildlife Authority.
The suspected kidnappers used one of the victims' phones to demand $500,000. Police are treating the demand as a ransom.
Police are hunting for four men in connection with the incident. Officials said they had closed all exits between Uganda and the Democratic Republic of Congo, which borders the park.
"All security agencies such as the Uganda Police and the Uganda People's Defense Forces including wardens from the Uganda Wildlife Authority have joined in the hunt for these outlaws with the main aim of safely securing the hostages," read the statement from the tourist board and wildlife authority. "The lives of the kidnapped are a key priority during this process. We appeal for calm as we find a lasting solution to this issue."
"We strongly believe the perpetrators and victims could still be trapped within our search area, and we are hopeful that our efforts will lead to their successful recovery," Polly Namaye, deputy spokesperson with the Uganda Police Force, said in a statement. "We want to further reassure the public that this is the first...incident of this kind registered in such a very peaceful setting, and those planning to visit the National Park and its surroundings should not be discouraged."
The U.S. Embassy in Kampala has been alerted, police said. A U.S. State Department official told Newsweek that authorities were aware of reports of the kidnapping and urged visitors to exercise caution when traveling in the area. Government of Uganda security forces are responding to the situation, they added.
Queen Elizabeth National Park is the country's most popular tourist destination. Founded as Kazinga National Park, it was renamed after a visit from Queen Elizabeth II, the Uganda Wildlife Authority reports. Spanning more than 750 square miles, it is home to some 95 species of mammal and more than 600 species of bird.
The U.S. government advised Americans to "exercise increased caution" when visiting Uganda, in a travel advisory issued in December. "Violent crime, such as armed robbery, home invasion, and sexual assault, is common, especially in larger cities including Kampala and Entebbe. Local police lack the resources to respond effectively to serious crime," the advisory stated.
This article has been updated with comment from a U.S. State Department official.