An American Hostage Is Being Kept Under Wraps by Al-Qaeda in Africa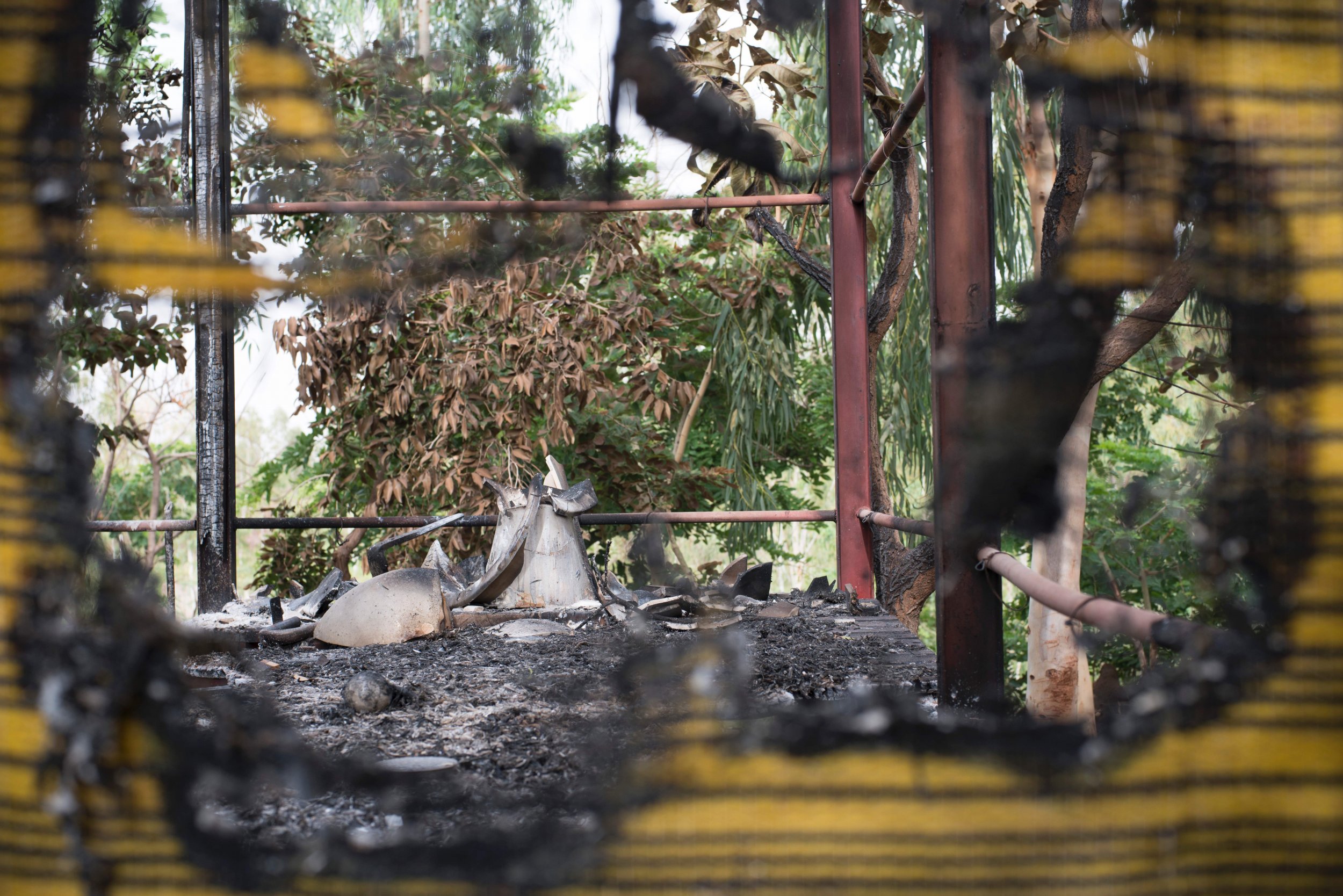 Al-Qaeda factions in Africa have been displaying at least six of their hostages on camera in recent propaganda videos, in what amounts to a bid to drum up ransom business. But an American man who is also being held has not yet appeared.
In October, militants allied to Al-Qaeda kidnapped Jeffery Woodke, a 56-year-old aid worker, from his residence in the town of Abalak, Niger. He had worked in the country for decades and was helping with drought relief and food shortages. The mayor of his town decried his kidnapping as a "devastating shock" to its residents.
Jihadis in West Africa operate across the lawless desert borders of the Sahel region, and Woodke is now believed to be held in neighboring Mali after armed men transported him there in a Toyota Hilux truck.
He has not been seen since, but the group has been parading others in its possession. Days after the group released Swedish hostage Johan Gustafsson after more than five years of captivity in Mali, Al-Qaeda's Mali affiliate, Nusrat al-Islam wal Muslimeen, released a proof-of-life video on July 1 that showed captive missionaries from Australia, Colombia, France, Romania, South Africa and Switzerland, including one held since 2011, according to U.S.-based jihadi monitoring group Site Intelligence.
It was a bid to show their lucrative assets to the captives' governments. While the U.S. and Britain do not engage in ransom payments for fear of inspiring further kidnappings, other countries do, and the sums can reach millions of dollars. Such lucrative bounties help fill the coffers of groups that derive their revenues from a range of illicit activities.
But the Al-Qaeda-linked group Malian investigators believe to be holding Woodke, the Movement for Oneness and Jihad in West Africa, has not shown him in any of its propaganda material. Analysts believe the video of the six missionaries came as French President Emmanuel Macron arrived in the country, delivering a message that extremist groups must be eradicated. In light of this, the omission of Woodke, who worked for Jeunesse en Mission Entraide et Developpement, a branch of the U.S.-based Youth With a Mission, becomes stranger.
The reasons for the radio silence on Woodke's whereabouts for nine months could vary, as The Daily Beast reports. Washington does not pay ransom, and entering into negotiations with the U.S. can lead to rescue attempts, such as that involving American photojournalist Luke Somers in Yemen in 2014, which resulted in his death and that of South African hostage Pierre Korkie.
The jihadis could provide the U.S. with increased intelligence about Woodke's whereabouts and status if they open negotiations, and they may be paranoid about raids by special operations forces or using him as a bargaining chip too soon.
President Donald Trump is only six months into his tenure at the Oval Office, and the American families of hostages killed by the Islamic State militant group (ISIS), such as journalists Steven Sotloff and James Foley, have said privately and publicly that they wish the government could have helped more with their cases.
The families also complained they were threatened with prosecution if they tried to pay ransom for their children. And they complained that while European countries were paying ransom to bring home their citizens from the grasp of Al-Qaeda and ISIS, the U.S., in their eyes, sat by and did nothing.
In light of this, President Barack Obama in June 2015 provided families with the ability to raise funds and pay ransom themselves without facing legal problems. In Woodke's case, he has been in Niger for 29 years, and it is unclear if he has family remaining in the U.S. who could help his case. American organizations still cannot put money toward ransom. The Al-Qaeda factions, therefore, may be waiting to see if Trump will go further on the policy.
Research into American hostages does not make for good reading. Since 2001, U.S. hostages have been the most likely to die in captivity or be murdered by their captors, compared with all other Western hostages taken alive around the world. Americans are often primary targets, but the U.S. ransom policy means that they are unlikely to come home.
If Woodke is to be saved, the Trump administration will have to alter its policy or bring arms to bear in Mali. Otherwise, Woodke could remain in the barren darkness of jihadi captivity in the Sahel for years to come.