U.S. Marine Joseph Scott Pemberton Found Guilty of Killing Transgender Woman in Philippines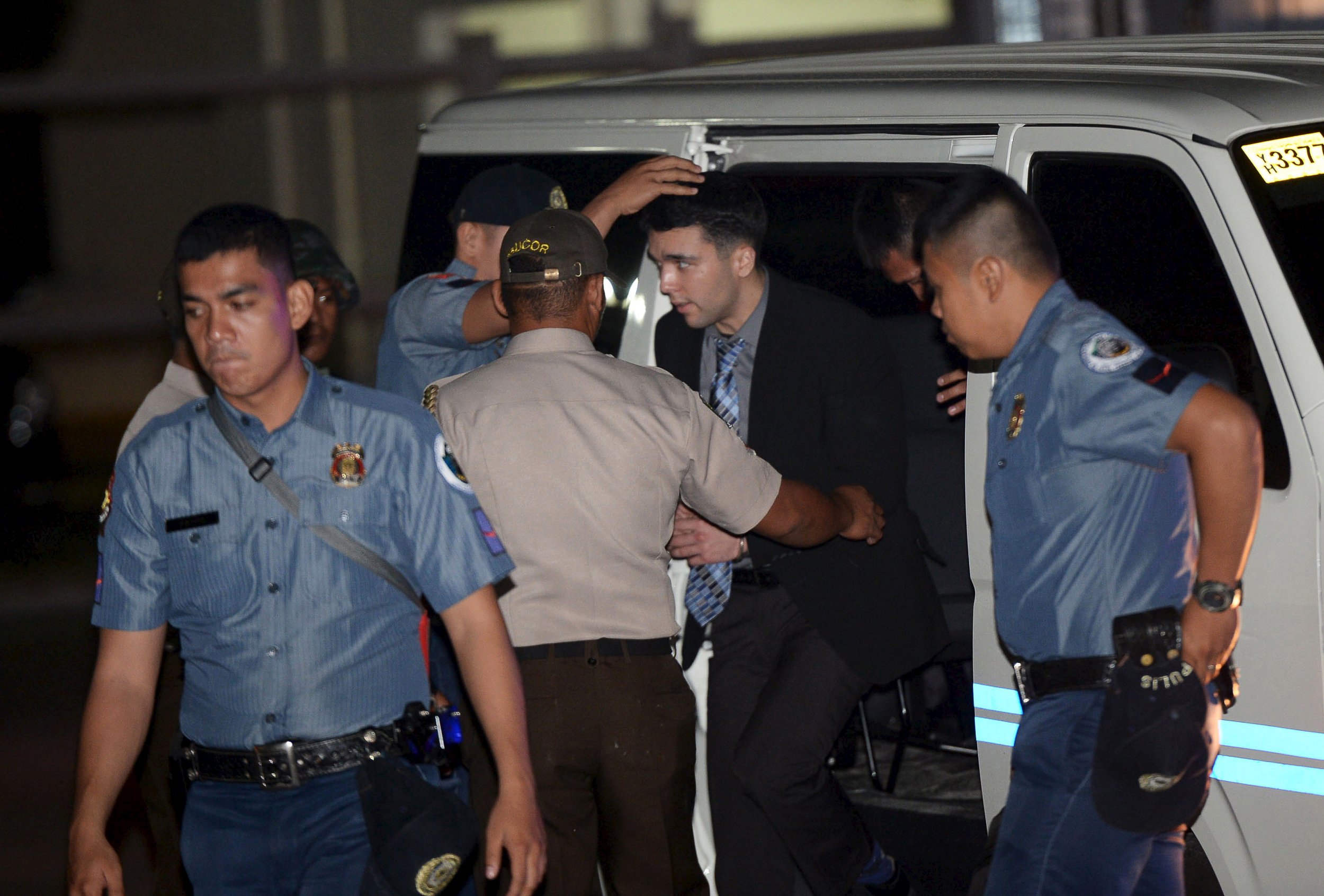 A United States Marine was found guilty of homicide Tuesday in the 2014 death of a transgender woman in the Philippines.
U.S. Marine Lance Corporal Joseph Scott Pemberton, 20, met 26-year-old Jennifer Laude at a nightclub in Olongapo City, northwest of Manila, while the Marine was on a break in October 2014 after joint military exercises in the Philippines. Pemberton, who was then a private first class, claimed that the violent incident took place after he discovered during sex that Laude had male genitalia and that when he fought her he acted in self-defense, Reuters reports. Laude's body was found near a Navy base in Manila.
Pemberton reportedly admitted to choking but not killing Laude. A witness testified that Pemberton said, "I think I killed a he/she" after the incident, the Associated Press reported.
Pemberton, who was convicted of the lesser crime of homicide rather than murder, will serve between six and 12 years in prison and will pay $95,350 to the victim's family.
"This is not quite a victory," Laude's sister, Malou, told Reuters. "We expected a murder conviction but instead got homicide. We are not contented with the decision."
It is unclear where Pemberton, who is from New Bedford, Massachusetts, will serve his prison sentence. Judge Roline Ginez-Jabalde ruled that the Marine would be held in the New Bilibid prison in Muntinlupa City until the Filipino and U.S. governments agree on where the sentence will be carried out in full. The trial has renewed questions about the U.S. military presence in the Philippines, and the AP reports that activists are closely watching to ensure that Pemberton is held in the Philippines.