American Muscle Cars Are Wanted, Even if They're Not Green: Survey
The appeal of gasoline-powered American muscle isn't going anywhere anytime soon. A recent survey of 1,000 people by Autolist.com found that 64 percent of consumers saw a future for muscle cars as the era of electrification arrives.
The coveted Generation Z demographic of buyers (18 to 25 years old) was even more bullish on their future with 74 percent seeing muscle cars as part of the automotive story of the nation in the decades to come.
"Muscle cars are woven into our cultural fabric," said Corey Lydstone, founder and CEO of Autolist.com, a CarGurus company. "Whether you're a diehard gearhead or you don't even own a car, it's likely you still at least have heard of the Mustang, Camaro, or Challenger. But this doesn't guarantee their future success, so we thought we'd gauge consumers' attitudes to find out."
The survey also revealed that 53 percent of consumers said that they viewed these cars as "more relevant or just as relevant today as they were two decades ago". Gen Z beat those numbers with their optimism with 76 percent of them answering the same question affirmatively.
These results are good news for the Big Three, a term coined after World War II to describe the largest automakers in the United States. Today, it commonly refers to Ford Motor Company, General Motors, and Stellantis, all of which have their North American headquarters in the Detroit, Michigan area.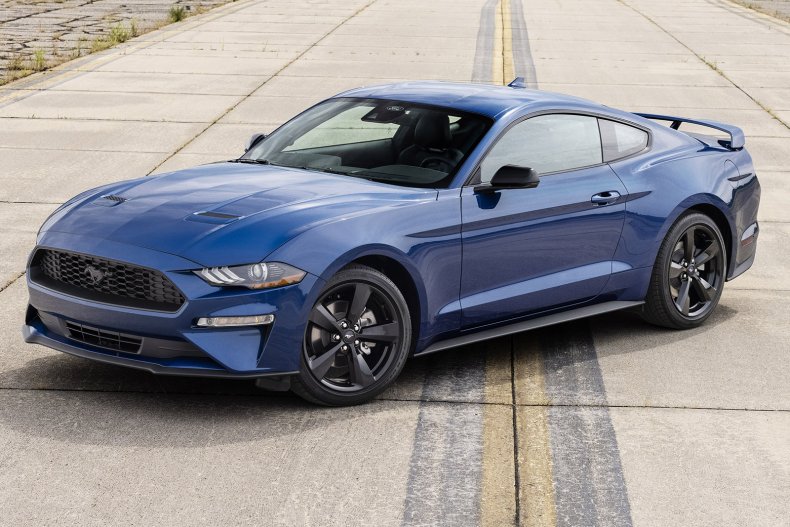 Despite waning sales and many automakers running away from sedans and coupes, American muscle cars still traditionally rank highly in new car sales charts.
But the muscle car landscape as we know it is about to change.
Dodge, a division of Stellantis, recently unveiled its Charger Daytona SRT Concept, an all-electric muscle car that redefines the company's Brotherhood of Muscle lineup. This reveal happened as the automaker prepares to say goodbye to its Charger and Challenger models, at least as they are known today, with gasoline-powered engines.
Ford plans to reveal a new generation of its Mustang pony car tonight. The seventh-generation Mustang is expected to not have all-electric or hybrid power at launch while carrying over design characteristics of its predecessors into the second decade of the 21st Century.
For its part, Chevrolet has remained publicly mum on the future of the Camaro. Rumors persist that Chevy will ditch the Camaro's muscle car body style and make the next-generation Camaro a sport utility vehicle (SUV) or crossover.
Autolist asked their survey respondents if electrified powertrains (hybrids and plug-in hybrids) would change their perspective on muscle cars. Forty-two percent of those surveyed said that electrification would make muscle cars less appealing while just 27 percent said that it wouldn't change the appeal.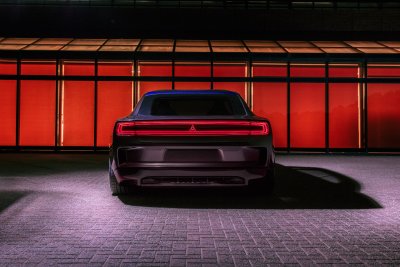 The views were more negative when it comes to electric vehicles (battery-only power). Forty-six percent of consumers replied that an all-electric powertrain would make a muscle car less appealing and just 22 percent said that it would make the car more appealing.
Consumer attitudes toward electrification are shifting as more electric vehicles (EVs) come on the market and Americans are warming up to EVs more, with more sold in one week in 2021 than were sold as a whole in 2012.
Battery-electric models represented 73 percent of all electrified vehicles sold in the U.S. in 2021, according to the U.S. Department of Energy, with sales up 85 percent from 2020. Plug-in hybrid electric vehicle (PHEV) sales more than doubled, up 138 percent over 2020.