American Museum of Natural History Will Host Adult Sleepover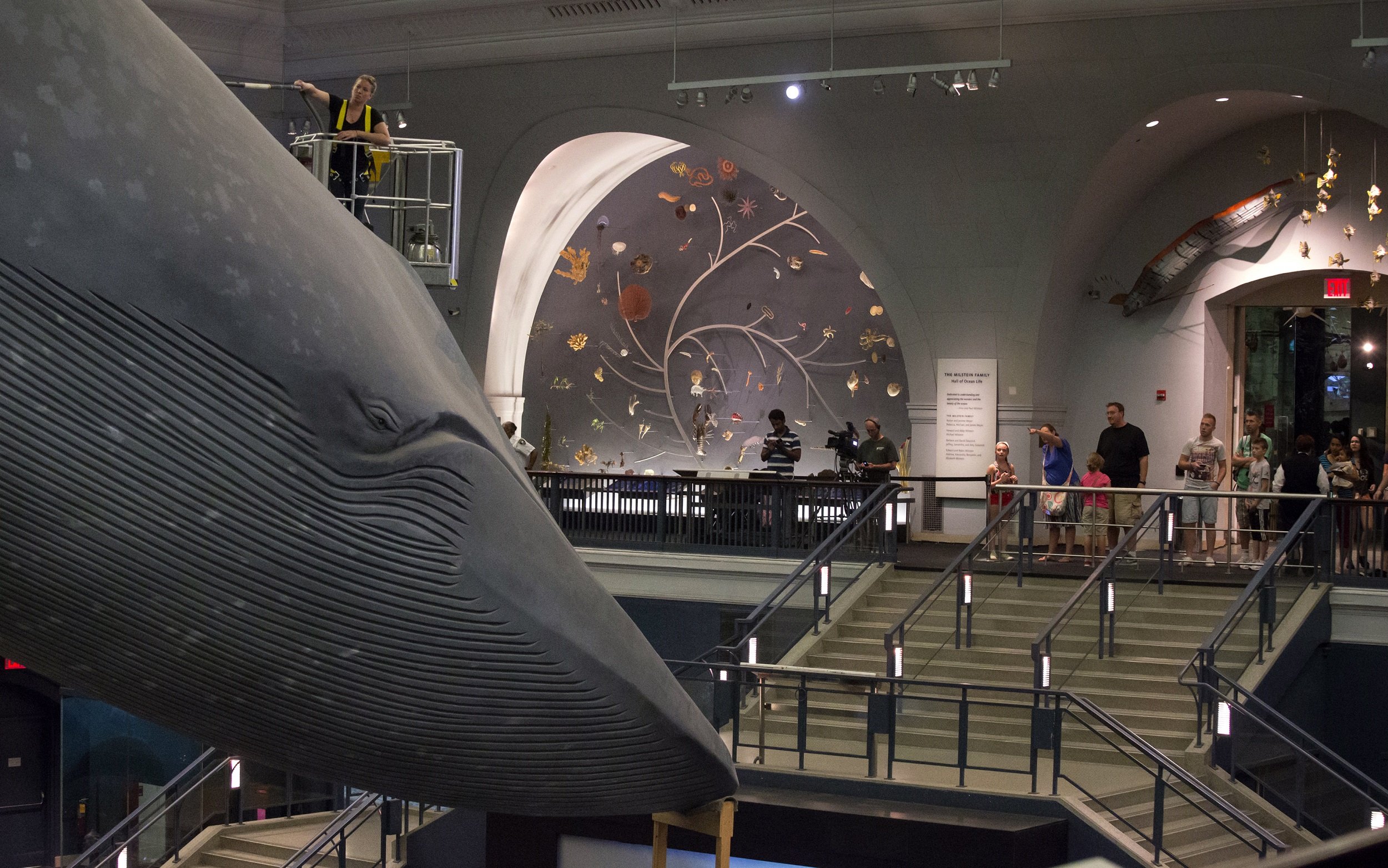 Finally, an adult sleepover you won't wake up regretting.
The American Museum of Natural History will host a "new sleepover experience for grown-ups only" on Aug. 1. The 21-and-up sleepover—and it actually is a sleepover, given that the event is taking place from 6:30 p.m. until 9 a.m.—will include "special guided tours, food, music, drinks, and behind-the-scenes access," per a Museum statement. The idea stems from the popular A Night at the Museum sleepover program for kids, "which has brought tens of thousands of kids and their families to explore the Museum after dark since 2006," the institution says in a press release.
The news also comes amid increasing interest in alternative museum approaches for adults. The renegade tour company Museum Hack has recently expanded to the American Museum of Natural History, as well as launched a program specifically tailored to bachelorette parties.
The "overnight adventure," according to Museum officials, kicks off with a champagne reception and jazz performance and later, the some 150 "nighttime explorers" will get a three-course dinner. Participants can also peruse the Museum's collections, such as giant dinosaur skeletons and can watch a midnight viewing of the Neil deGrasse Tyson-narrated Dark Universe space show. There will also be non-fossilized animals, from the new Spiders Alive! exhibit—which features 20 species of living, breathing, terrifying, therapy-spurring arachnids—as well as a "live animal demonstration." When the adults are tuckered out, they will get to set up their sleeping bags under the "beloved 94-long-blue-whale." There will also be a "Lunar Lounge" open from 1:30 a.m. to 7 a.m. "equipped with charging stations and tea service."
"This is a one-of-a-kind evening centered in an iconic New York City location," Brad Harris, senior director of visitor services, says in a statement. "We think this offers visitors an intimate adventure of discovery that is unlike anything they have seen before. Imagine the looks you'll get from your friends and co-workers when you tell them you slept under a blue whale and watched the birth of the universe and the formation of dark matter on Friday night. "
Your friends and co-workers might also give you looks for another reason: When you tell them that you paid $375 (or $325 for members) to sleep on a floor.