American Music Awards: Here's Who Is Hosting and Performing at the 2019 Awards
The 2019 American Music Awards (AMAs) will premiere on ABC Sunday night. In past years, the show has been known for bringing popular music greats together with performances, joke and heartfelt speeches. This year, the awards show will have a few firsts, from performances to special mentions.
The show's host, Ciara, is not new to the emcee role. Ciara, who is best known for her hits like "One, Two Step," hosted the Billboard Music Awards in 2016. The singer also performed at the AMAs last year in a duet with Missy Elliot.
Ciara shared the news of her hosting on Twitter on November 17. "Can't wait to be your @AMAs host in one week!" she wrote. Fans responded with praise and excitement and asked the host to also schedule in her own performance.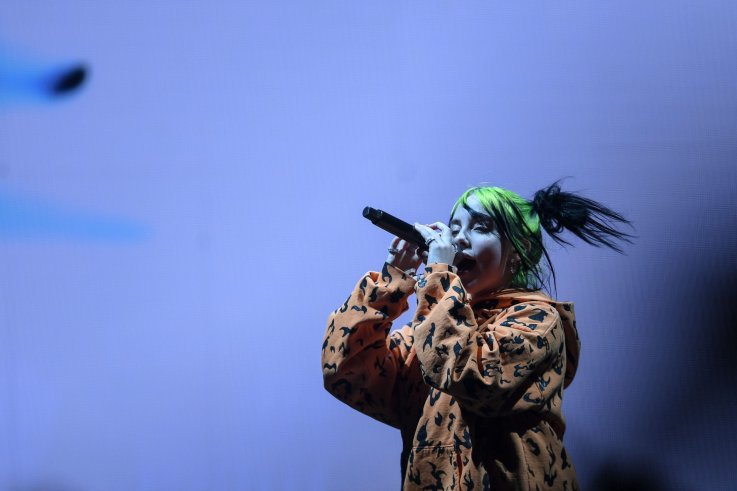 In 2019, several awards shows, such as the Emmys and People's Choice Awards, decided against having a host, in line with other prestigious shows, such as the Grammy Awards, which have done the same in the past.
A list of scheduled performers also brought excitement to Twitter users. Several new artists will take the stage, such as Billie Eilish and Lizzo. Christina Aguilera will perform as well, along with A Great Big World, Toni Braxton, Travis Scott & WATT, Thomas Rhett, Camila Cabello, Jonas Brothers, Kesha feat. Big Freedia, Dua Lipa, Post Malone feat. Ozzy Osbourne, Selena Gomez, Green Day and Shania Twain, according to Billboard.
A final performer has seemingly had a difficult time getting her set approved. Pop star Taylor Swift will be honored as the Artist of the Decade, although it's unclear whether she'll perform a catalog of her hit songs. Swift has been making headlines for lost rights to her old music. Everything before Swift's album Lover is now owned by Scooter Braun, who bought Big Machine Label Group. Because of this, Swift said she has been unable to buy the rights to her own music.
Swift asked her fans and supporters to speak against Braun and Big Machine, who she claimed will not allow her to perform her old songs on stage Sunday night.
There's a chance Swift will perform the hits, though. Big Machine and Braun apparently made a deal with Dick Clark Productions, who produce the American Music Awards. A statement on the label's website Monday explained: "The Big Machine Label Group informed Dick Clark Productions today that they have agreed to grant all licenses of their artists' performances to stream post show and for re-broadcast on mutually approved platforms," the statement read. "It should be noted that recording artists do not need label approval for live performances on television or any other live media."
The singer has not revealed if she'll incorporate her old music into the timeslot.
American Music Awards: Here's Who Is Hosting and Performing at the 2019 Awards | Culture