Is 'American Ninja Warrior' on Tonight? NBC Competition Series Affected by Trump's Supreme Court Nominee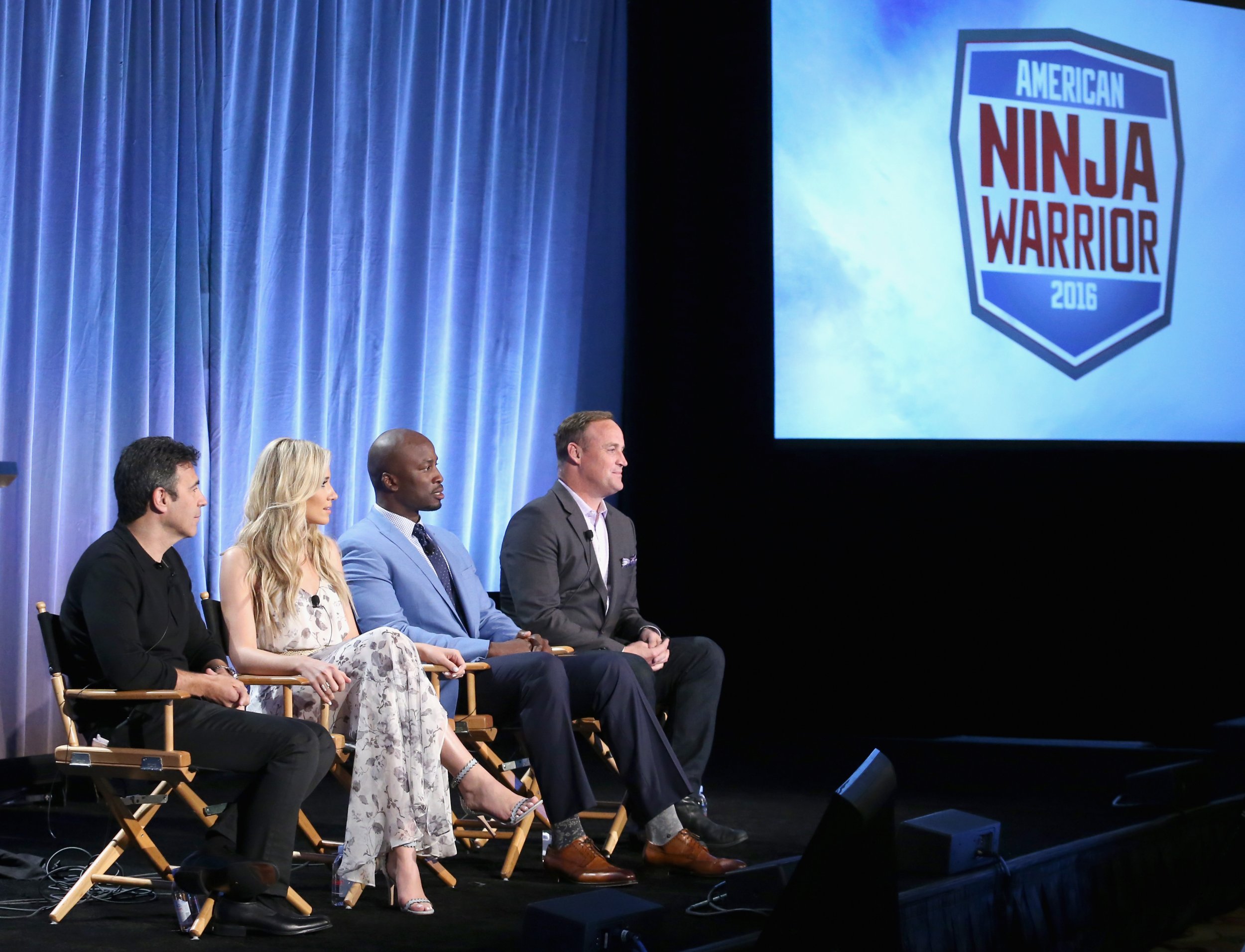 With President Donald Trump set to announce his Supreme Court nominee at 9 p.m. ET on Monday, the major networks have changed their primetime schedules.
NBC will still be airing a new two-hour episode of American Ninja Warrior, starting at 8 p.m. ET, with the network taking a 20-minute break for Trump on the East Coast, Variety reported Sunday. Viewers will still get to see the full episode. It will end around 10:20 p.m. ET, followed by Dateline NBC. There will be no change in the schedule for the West Coast.
American Ninja Warrior is headed to Minneapolis City for its qualifying round in Monday night's episode. Fans will get to see 10 people from Minnesota and several veterans—including Meagan Martin, Joe Moravsky, Lance Pekus, Maggi Thorne and Sarah Schoback— run the course and face obstacles including the Double Twister and Diamond Dash. Like the previous city qualifying courses, there's also the Mega Warped Wall. Anyone who can get up the 18-foot wall in one try gets $10,000.
Ahead of the Minneapolis City Qualifiers, NBC posted two sneak peeks of the episode Friday. The first shows one competitor who has watched her husband run the course beginning to tackle the Floating Steps. She was in a wheelchair and the doctors told her there was nothing they could do for her. However, she has begun training for the competition that she told her husband would "heal" her or "kill" her.
The other clip introduced 26-year-old Eric Middleton. He tried to get people to change how they look at bugs and consider eating them, as he explained in the video before his run. He left a "snack" in the booth for the show's hosts—Matt Iseman and Akbar Gbajabiamila—to eat if he made it up the Warped Wall. However, Gbajabiamila wasn't worried. "This is a tough course," he said. "No one's come close to finishing so far."
While Middleton briefly got hung up on the Ring Jump, however, he was able to complete the obstacle. In fact, he became the first finisher of the night after he made it up the 14.5-foot Warped Wall on his first try.
CBS has changed up its lineup to make room for the news for all time zones, according to Variety. Salvation is moving to 10 p.m. ET instead of airing at 9 p.m. ET. The original 10 p.m. ET show, Elementary, will not be airing this week. An NCIS: New Orleans episode will air following Trump.