American in Paris Survived Bataclan Attack and 9/11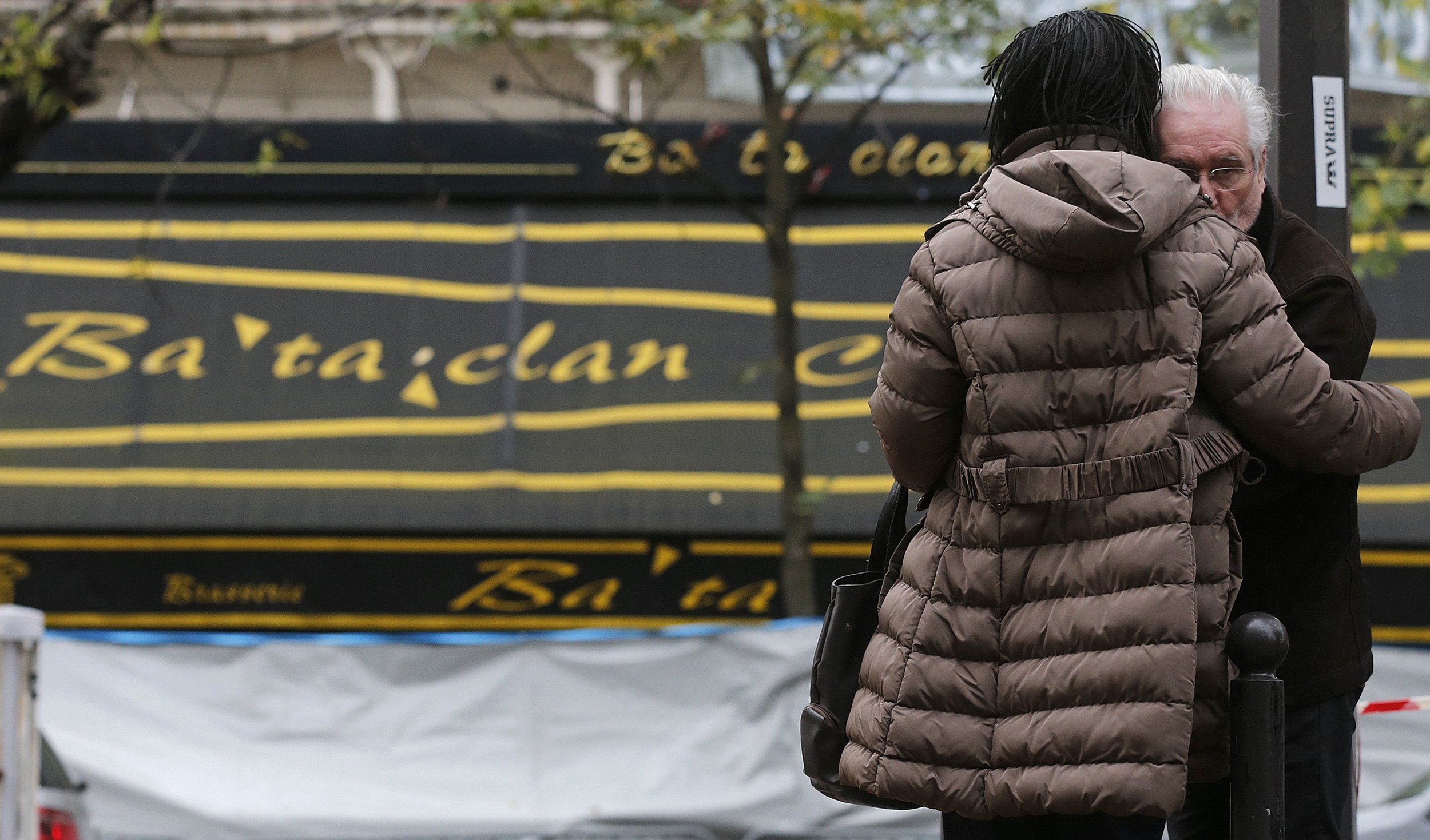 An American in Paris survived the recent attack on the Bataclan by playing dead. What's even more extraordinary is that he also survived the 9/11 attacks on the World Trade Center back in 2001.
The Telegraph reports that 36-year-old Matthew (whose last name has not been disclosed) was shot in the leg by one of the three attackers who opened fire and took hostages at the Paris venue. His wife had planned to accompany him to the sold-out Eagles of Death Metal concert that night, but stayed home with their two children after their attempts to find a babysitter failed.
Recognizing the sound of gunshots—"perhaps it's my American culture," he told the paper—Matthew bolted for the exit. He went down after a bullet hit his leg, and said he played dead in order to survive.
Each time the attackers paused to reload their guns, Matthew crawled forward "centimeter by centimeter." Eventually, he saw the ledge of the exit, where he "was able to grip it with one finger, then the other."
Finally reaching the exit, Matthew collapsed instantly onto the sidewalk, bleeding profusely and in shock. Daniel Psenny, a journalist for French paper Le Monde, saw Matthew emerge from the venue and, along with another man, dragged him away from the Bataclan theater.
"When I felt someone dragging me by the arms, I didn't even look up," Matthew remembers. "I said, or at least in my head—'I love you, my angel.'"
Psenny, who had been filming people fleeing the scene from his apartment and was shot while rescuing Matthew, said he relied on instinct. "I had the human reflex not to let someone die in front of me, but it was the circumstances that allowed it," he said.
The pair were holed up at Psenny's apartment for three hours before police told residents it was safe to leave their apartments, and neighbors helped to stop excessive blood loss. Psenny and Matthew were then rushed to the George Pompidou European Hospital via ambulance for treatment. At the hospital, they made a pact to share a drink or two or "probably the entire bottle" after recovering from the traumatic experience.
Matthew, who moved with his family to Paris this past summer, used to live in New York. In 2001, he was at the foot of the World Trade Center towers on September 11th when the first plane struck the North Tower.
He broke into a run and didn't look back. "I sprinted across half of Manhattan," he recalls. "But what I went through in the Bataclan was 1,000 times worse."