American Paul Whelan Arrested in Russia on Spy Charges as Potential Retribution for Maria Butina
Russia has arrested an American citizen in Moscow for alleged espionage, according to the country's security services, the FSB.
"On December 28, 2018, staff members of the Russian Federal Security Service detained U.S. citizen Paul Whelan in Moscow while on a spy mission," the FSB's public relations center said in a statement. The statement implied that Whelan had been caught "during an act of espionage."
Russian officials said they had launched an investigation and that Whelan could spend 10 to 20 years in prison if he is found guilty of violating Article 276 of Russia's penal code. It is unclear what activities Whelan was allegedly engaged in. The U.S. Embassy in Moscow directed questions to the State Department.
"We are aware of the detention of a U.S. citizen by Russian authorities. We have been formally notified of the detention by the Ministry of Foreign Affairs," a State Department spokesperson said. "Russia's obligations under the Vienna Convention require them to provide consular access. We have requested this access and expect Russian authorities to provide it."
The State Department declined to provide additional information about Whelan, citing privacy concerns.
On December 26, the U.S. Embassy in Moscow posted a message on its Facebook page claiming that passport and visa services at the embassy would continue through the government shutdown. The message implied that the embassy was not working at full capacity, noting that "we will not update this account until full operations resume, with the exception of urgent safety and security information."
Whelan's arrest took place shortly after a Russian woman named Maria Butina pleaded guilty to conspiracy against the United States for attempting to infiltrate Republican political circles on behalf of the Russian government. The Ministry of Foreign Affairs and spokespeople for the Russian government have attempted to portray Butina as a victim, and some analysts speculated that the arrest of Whelan could be retribution for Butina's case.
Despite President Donald Trump's openness to talking with Russian President Vladimir Putin and having closer ties with Russia, the U.S. relationship with Moscow has deteriorated amid special counsel Robert Mueller's ongoing investigation into whether members of the Trump campaign collaborated with Russia to influence the outcome of the 2016 election.
Numerous Russian citizens and companies were indicted by the Justice Department as a result of the investigation. Meanwhile, U.S. intelligence agencies unanimously concluded that Russia attempted to influence the outcome of the 2016 presidential election on behalf of Donald Trump.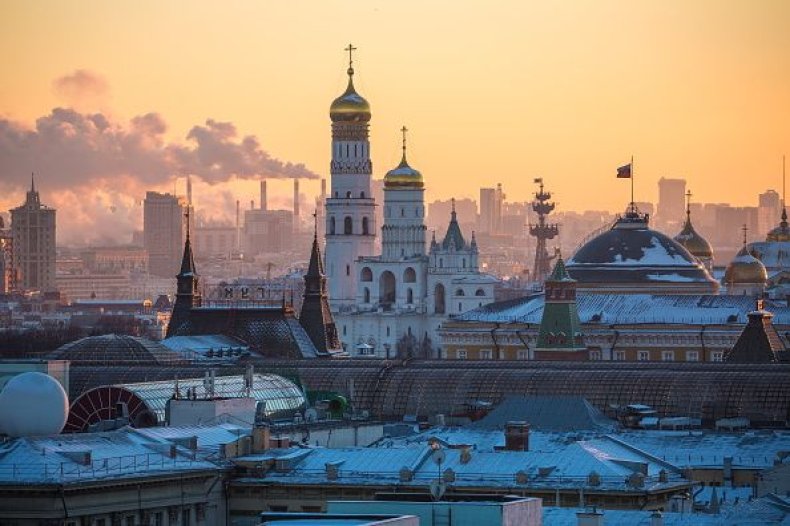 Last week, a former member of Israeli intelligence agency Mossad said that Russia had picked Trump for the presidency and "ran" him.
"Officials in Moscow looked at the 2016 U.S. presidential race and asked, 'Which candidate would we like to have sitting in the White House? Who will help us achieve our goals?' And they chose him. From that moment, they deployed a system [of bots] for the length of the elections, and ran him for president," former Mossad chief Tamir Pardo told the audience at The Marker's digital conference in Israel.
Meanwhile, in Europe, the United Kingdom accused Russia of attempting to poison Sergei Skripal, a former Russian double agent, on its soil. Dutch and British intelligence services later determined that Russia had attempted to hack into the chemical weapons watchdog that was studying the poison used on Skripal.