'American Pickers'' Mike Wolfe Blasts Claim Women Don't Work On the Show
Mike Wolfe has reassured fans of American Pickers that it isn't a boy's club behind the scenes.
The longtime co-host and creator of American Pickers has been shining a spotlight on the show's crew on social media for the fans. After sharing some insight, he took the time to respond to a number of viewer comments and concerns, including a suggestion that there are no women working on the History Channel favorite.
Among the comments, he also discussed former co-host Frank Fritz, addressed the show's lack of diversity, and responded to allegations that American Pickers is now "scripted."
Promoting his new TikTok account, Wolfe shared a 42-second video containing the names and roles of 12 people who work on the show, both in front of the camera and behind the scenes. On both TikTok, and on Instagram where the video was also shared, several commenters asked where longtime shop manager Danielle Colby was, while others asked why there were no female crew members.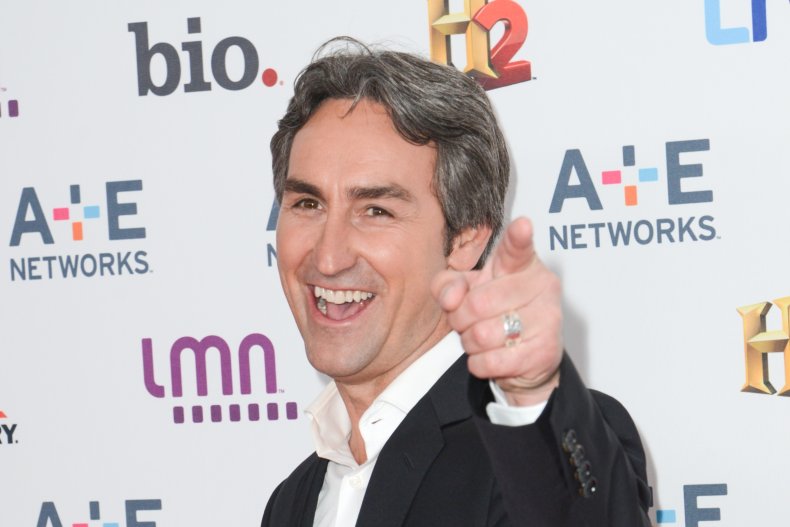 "Whew... not one woman," one commenter wrote with a sad face emoji. "No women?" another asked, while Wolfe did eventually respond to @LynneChesley who wrote, "Luv your show but where are the women?"
Wolfe said that while there may be no women on the ground with the film crew, there are plenty of women who contribute to the show elsewhere. "We have a lot of women that work in post-production @cineflixmedia and at @history," Wolfe wrote, referencing the production company behind American Pickers and the channel it airs on, respectively.
Danielle Colby, the model and long-time shop manager of Antiques Archaeology, was brought up by a number of people in the comment section. Wolfe assured fans that she was back in the "office" on the day he was highlighting the members of the team.
"She still rocking with us," Wolfe replied to one social media user, assuring fans she hasn't followed former original team member Fritz, in leaving the show.
Fritz left the show in July 2021 and said at the time that he would like to return to the show. But in July 2022, Wolfe revealed Fritz had suffered a stroke which caused fans to urge the pair to make amends. Addressing the Fritz situation in February 2023, Wolfe wrote: "Nothing will ever replace Frank we miss him. Very much like y'all do."
Within the recent social media video which highlighted twelve crew members, none of which were women, Wolfe included himself. The other eleven were: pickers Jersey Jon and Robbie Wolfe, co-executive producer Tyler Carnahan, director of photography John 'Chippy' Chiappardi, sound supervisor Luciano 'Luc' Dias, camera operator Tristan Amiott, production supervisor Cody Holland, production assistants Matt Bush and Alun Rees, associate producer Herschel Johnson-Pollack and additional camera operator Grant Pfizenmaier.