'American Pie' Cast: Where Are They Now?
'American Pie' is turning 20. What has the cast of the classic teen sex comedy been doing since 1999?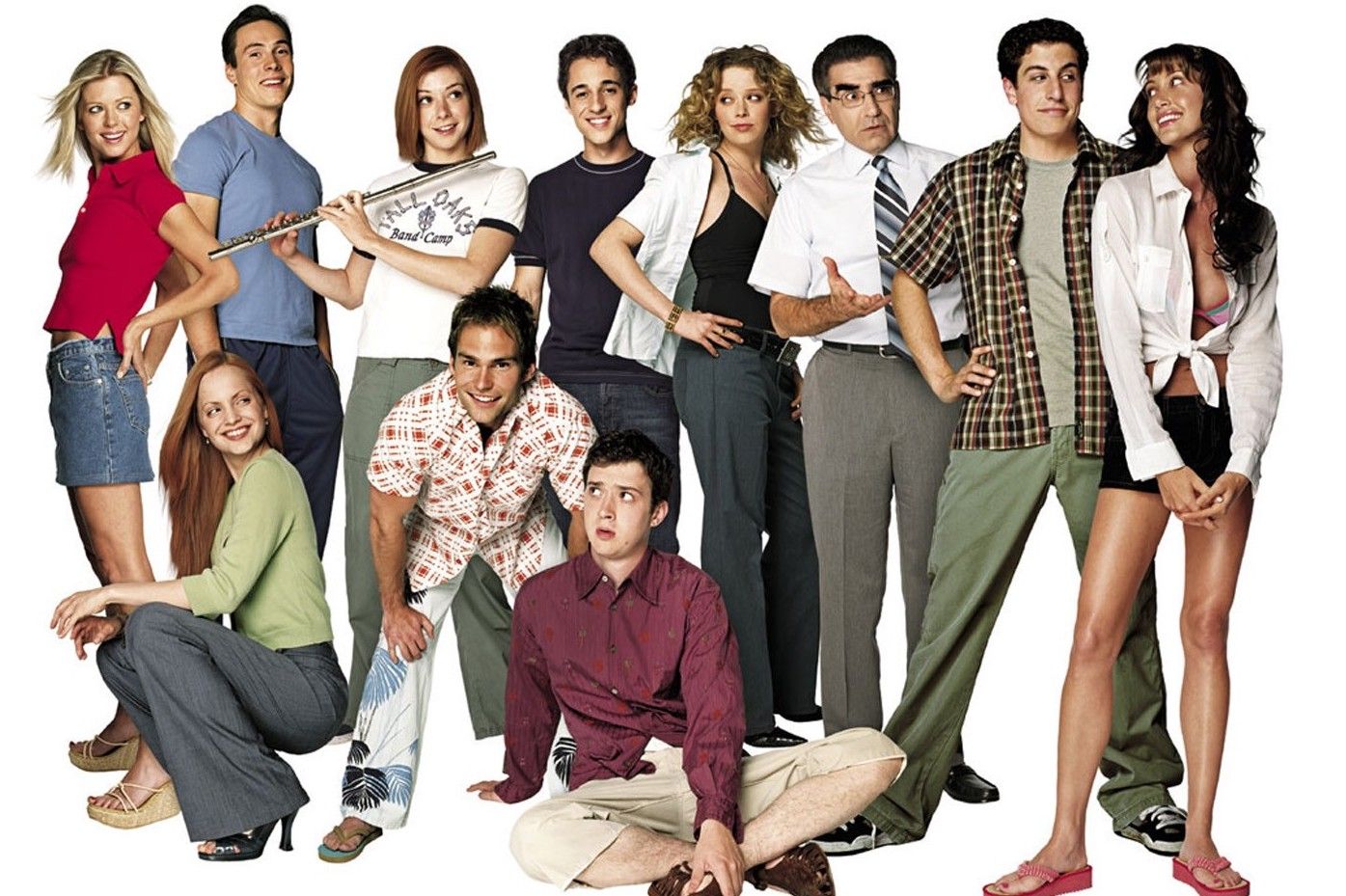 American Pie premiered on July 9, 1999, the directorial debut of brothers Paul and Chris Weitz. What was expected just to be a summer popcorn flick about five friends trying to lose their virginity before graduation turned into a box office hit—and a pop-culture phenomenon that made stars of its cast.
Of course, American Pie was succeeded by American Pie 2 (2001), American Wedding (2003) and American Reunion (2012), as well as the direct-to-DVD spin-offs American Pie Presents: Band Camp, The Naked Mile, Beta House and The Book of Love.
As the original celebrates its 20th anniversary, we check in to see what American Pie's cast has been doing since its debut.
Jason Biggs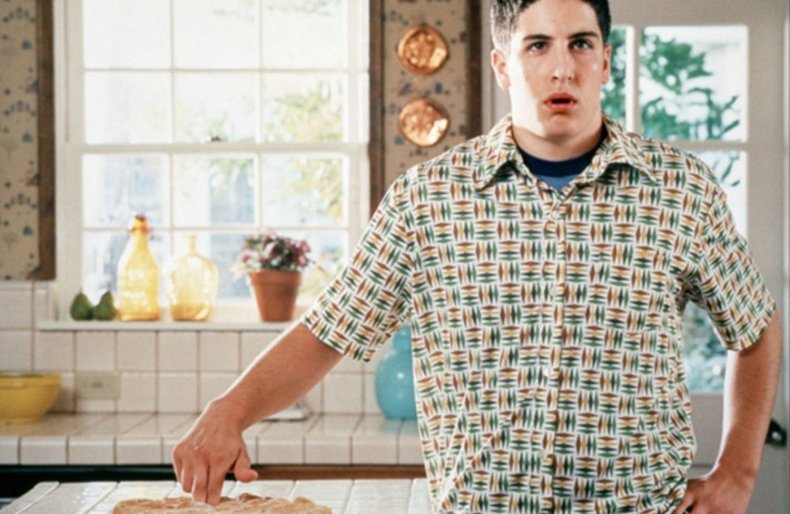 Biggs, now 40, played protagonist Jim Levenstein, who made enjoying apple pie uncomfortable for millions. Biggs parlayed the success of the American Pie franchise into a thriving career—playing Piper's finance, Larry, on Orange is the New Black and co-starring with Elisabeth Moss in Broadway's The Heidi Chronicles in 2015.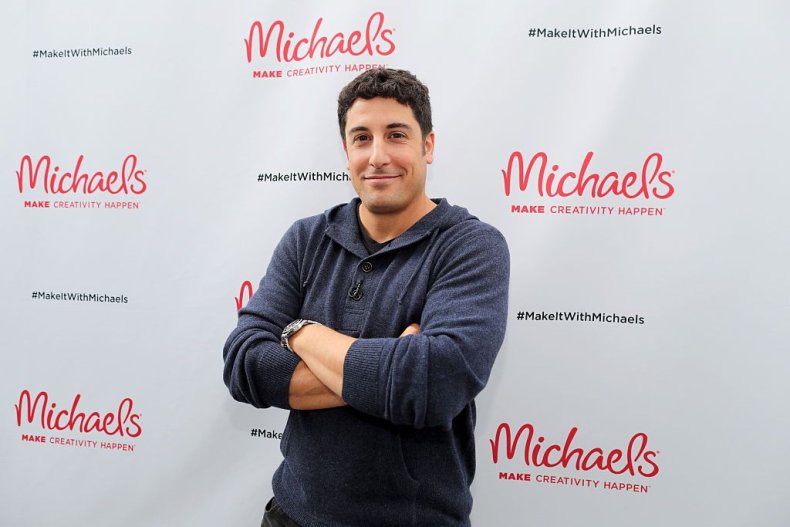 In 2008 Biggs married his My Best Friend's Girl co-star Jenny Mollen and the couple cohost the Lifetime Network game show My Partner Knows.
Chris Klein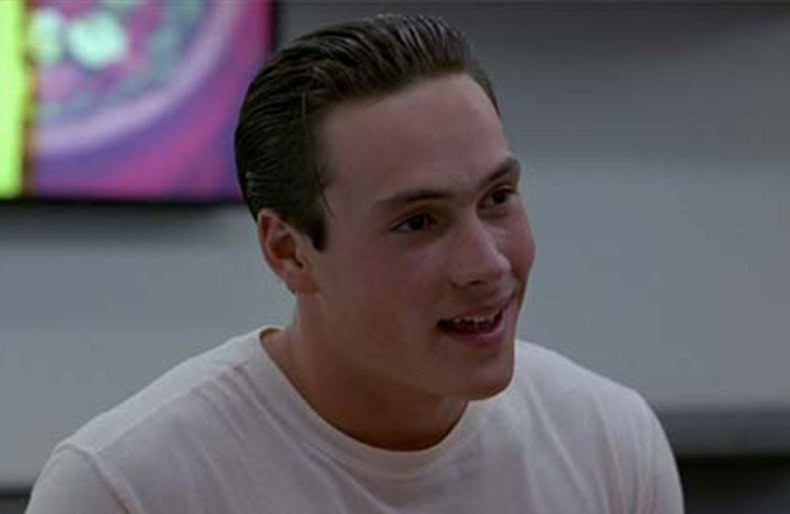 Klein, 40, played kind-hearted athlete Chris "Oz" Ostreicher in American Pie. He enjoyed early success following the film's release, appearing alongside Reese Witherspoon in Election (1999) and Mel Gibson in We Were Soldiers (2002).
Since then, he's appeared in smaller films, like Authors Anonymous (2014) with Kaley Cuoco and The Competition with Thora Birch. On TV, Klein appeared on FX's Wilfred and Fox's The Grinder (2016), and played the serial killer Cicada on the CW's The Flash.​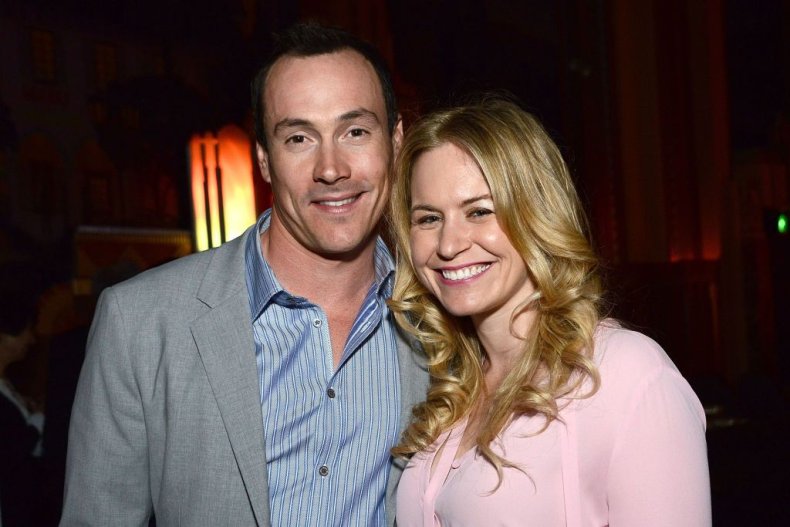 On February 5, 2005, Klein was arrested for drunk driving in San Diego and then again in Los Angeles on June 16, 2010. He checked himself into a 30-day alcohol addiction program a week later.
He began dating actress Katie Holmes in 2000. The couple got engaged around Christmas 2003, but ended their relationship in 2005. Six years later he met his future wife, Laina Rose Thyfault, at friend's wedding.
The couple, now married, have a 3-year-old son and 1-year-old daughter.
Thomas Ian Nicholas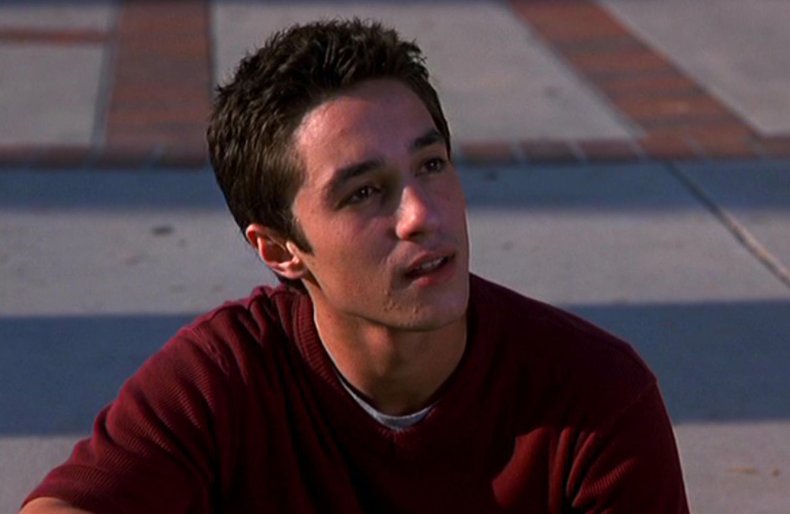 Nicholas played Kevin Myers, who initiates "the pact" the guys establish to lose their virginity before graduation. But the now-39-year-old was a popular child actor well before American Pie movies, appearing on Who's the Boss and Married... with Children, and in the 1993 sports movie Rookie of the Year.
Since Pie, Nicholas has worked steadily in film, television and even music, releasing multiple albums.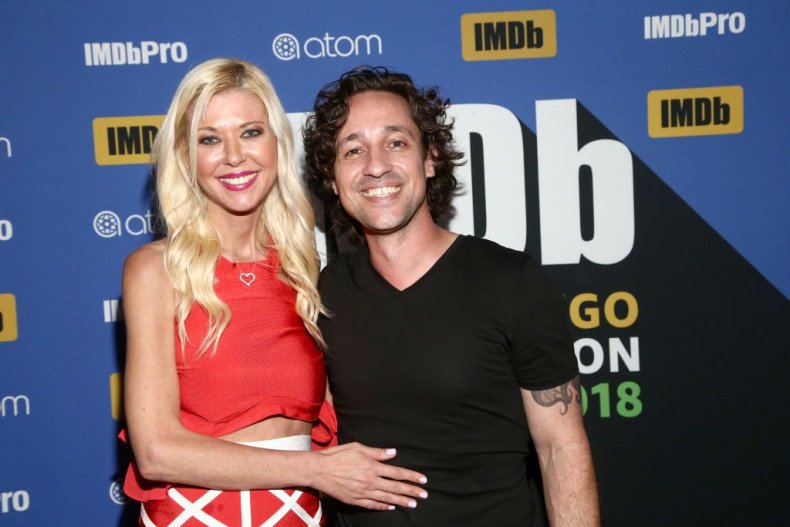 He wrote and sang "My Generation," which appeared on the American Reunion soundtrack in 2012, and appeared on Blues Traveler's 2015 album Blow Up the Moon, co-writing the song "All the Way."
Nicholas has two children with wife Colette Marino: An 8-year-old son named Nolan River and a 3-year-old girl named Zoë Dylan.
Eddie Kaye Thomas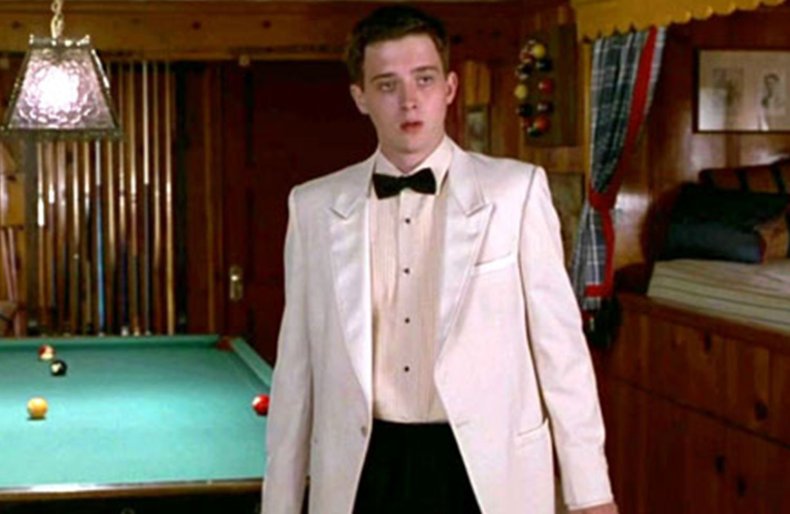 As Paul Finch, Thomas had a fateful night with Stifler's mom. After Pie, Thomas went on to appear in James Toback's Black and White, the Tom Green comedy Freddy Got Fingered and both Harold & Kumar movies.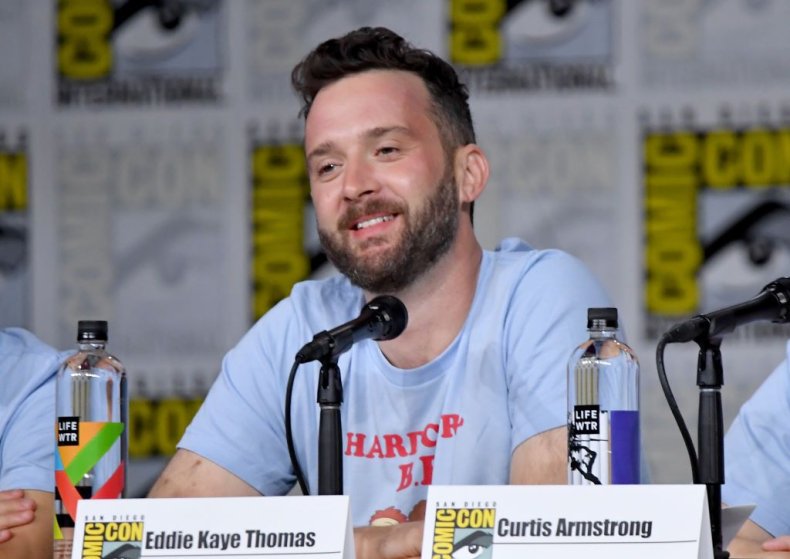 His TV work has included appearances on 'Til Death, American Dad and the CBS drama Scorpion, where he played Dr. Toby Curtis. Most recently Thomas, 38, appeared on NBC's This is Us.
Tara Reid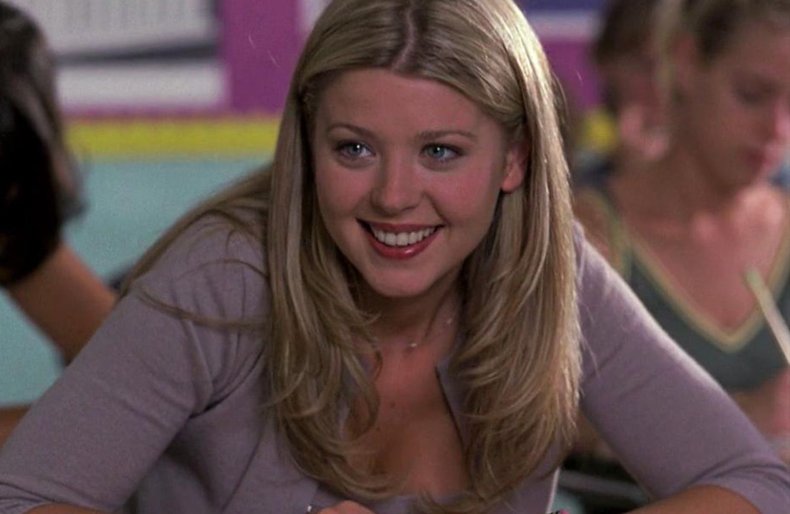 Reid played Kevin's girlfriend, Vicky Lathum, who was in no hurry to lose her virginity. Shortly after the film's release, she appeared alongside Richard Gere in Robert Altman's Dr. T & the Women (2000). A series of critical missteps followed, including Josie and the Pussycats (2001), Van Wilder (2002), My Boss's Daughter (2003) and Alone in the Dark (2005).
After starring in the first two American Pie movies, Reid did not return for 2003's American Wedding, but did reprise her character in the series finale, American Reunion (2012).
On TV, Reid hosted the E! reality travel show Taradise and was a housemate on the 2011 edition of Celebrity Big Brother 8. She also starred in the third season of NBC's Scrubs.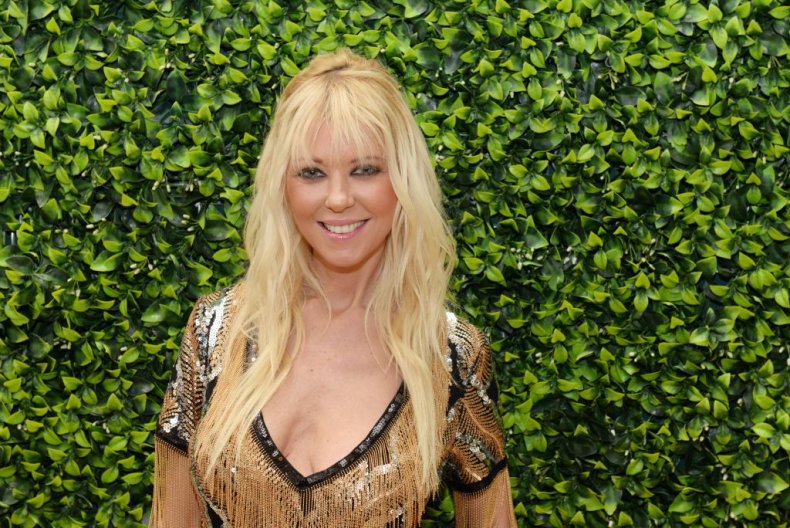 From 2000 to 2001, Reid dated talk show host Carson Daly. Since then she has been linked in the tabloids to a number of actors, musicians and businessmen. For several years, her personal life—including botched cosmetic surgeries—garnered more attention than her acting, but a role in SyFy's surprise 2013 hit Sharknado gave her career new life.
In 2014, Reid released Shark by Tara, a perfume and swimwear line inspired by Sharknado.
Mena Suvari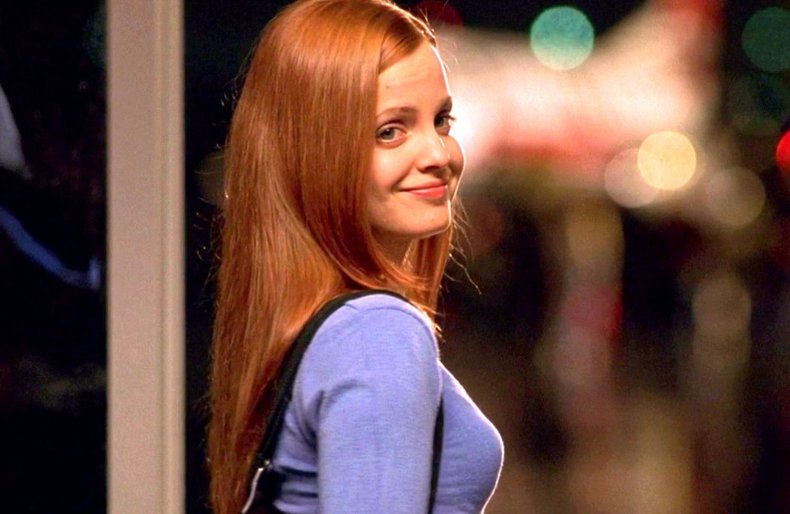 Suvari, 40, had an incredible year in 1999: She skyrocketed to fame as Heather Gardner, Chris Kleins love interest in American Pie, and co-starred in the Oscar-winning film American Beauty.
Since then she's appeared regularly in film and television, including HBO's Six Feet Under, FX's American Horror Story franchise and alongside Alicia Silverstone in Paramount Network's American Woman.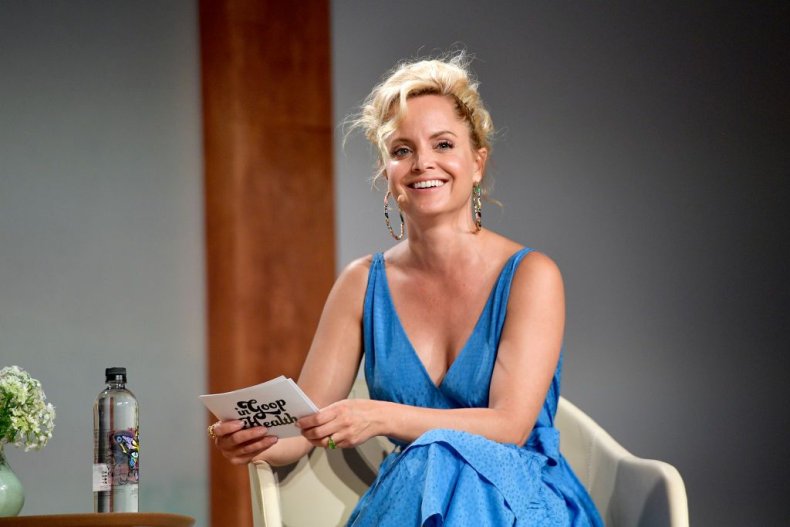 In addition to acting, Suvari has enjoyed success as a spokesmodel for Lancôme and as an advocate for the Natural Resources Defense Council.
In 2008, Suvari became engaged to concert promoter Simone Sestito while on vacation in Jamaica. The two were married in 2010 in a private chapel in Rome, but divorced two years later.
In October 2018, she married boyfriend Michael Hope.
Seann William Scott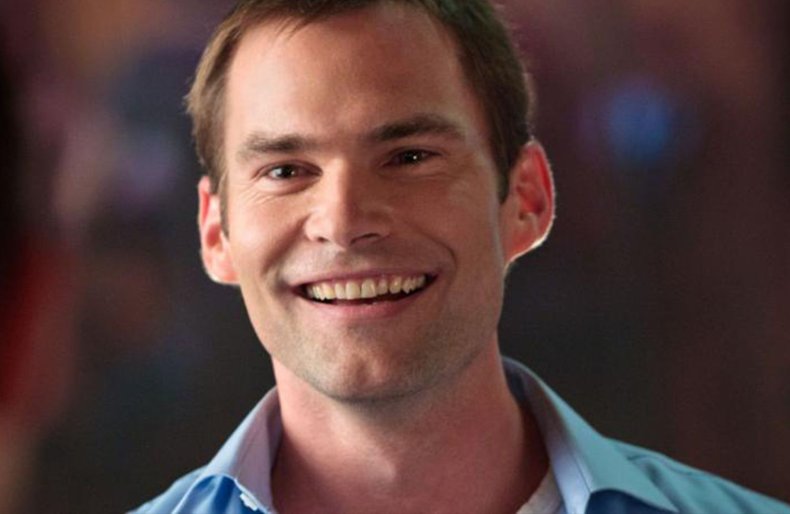 Scott's turn as perverted Stifler in the Pie movies led to parts in other raunchy comedies, including Dude, Where's My Car? (2000) and The Dukes of Hazzard (2005). Since then, he's voiced Crash in the Ice Age films and has started producing movies, including American Reunion.
In May 2018, Scott was cast as Wesley Cole, the new lead on Fox's Lethal Weapon, replacing actor Clayne Crawford, who played Martin Riggs.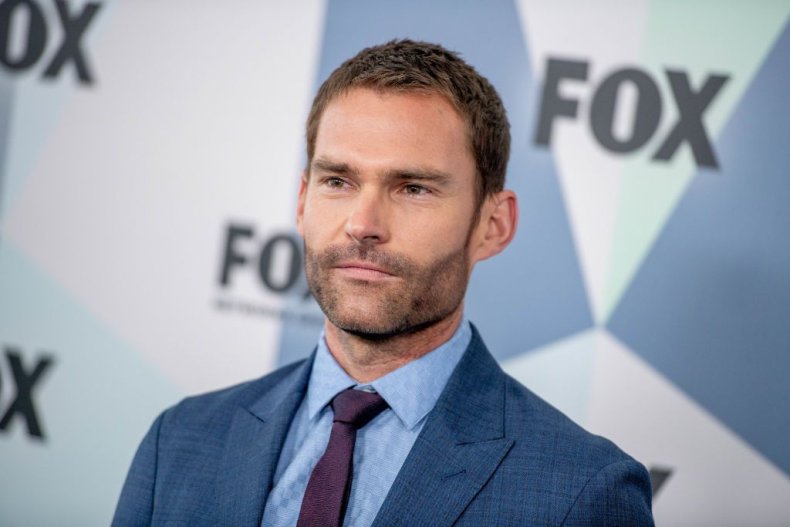 Scott, 42, rarely discusses his private life, though from 2005 to 2008 he was rumored to have dated Victoria's Secret fashion model Deanna Miller. In 2012, he confirmed he was engaged to fashion model Lindsay Frimodt, though the two reportedly split a year later.
Alyson Hannigan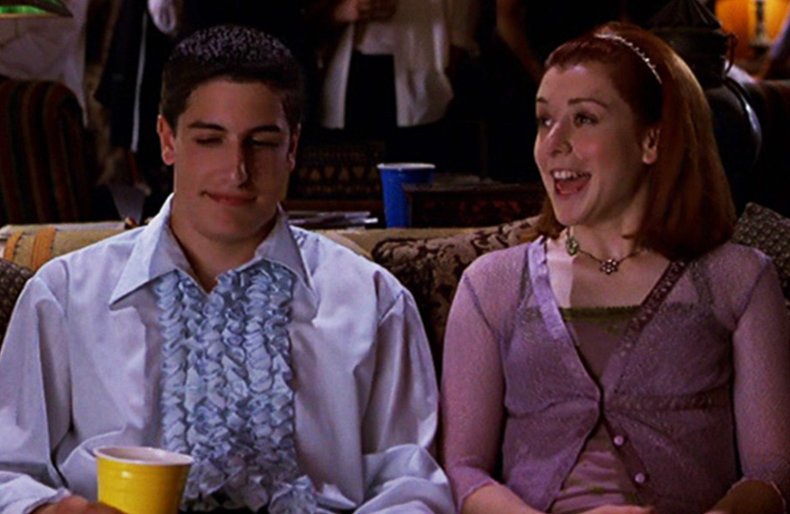 Hannigan, 45, was a successful actor before (and after) starring Jim's flute-playing love interest, Michelle:From 1997 to 2003, she played lesbian teen witch Willow on Buffy the Vampire Slayer, and went on to star on CBS' long-running hit sitcom How I Met Your Mother, from 2005 to 2014.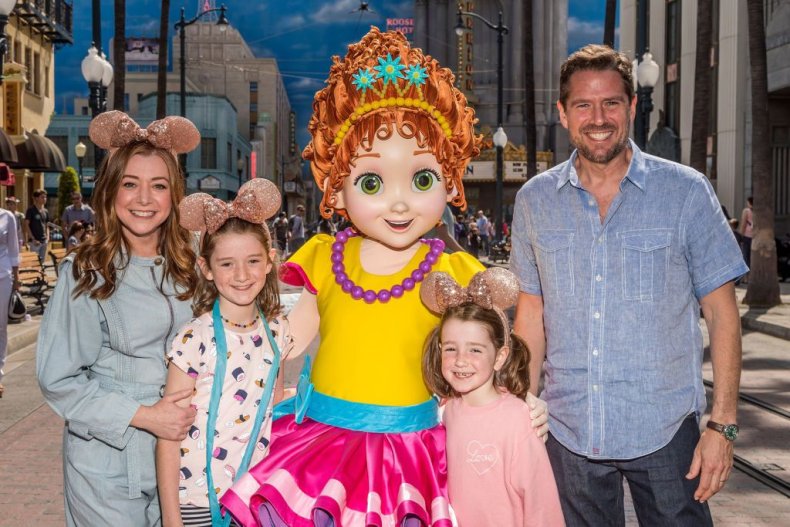 She currently voices Claire, the main character's mother on the Disney Junior animated series Fancy Nancy.
On October 11, 2003, Hannigan married her Buffy co-star Alexis Denisof. The couple live in Los Angeles with their daughters Satyana, 10, and Keeva, 7.
Eugene Levy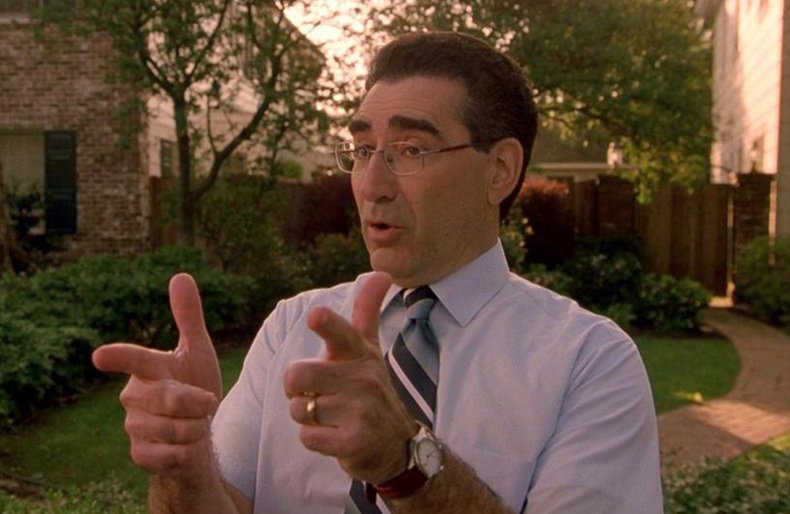 Levy, now 72, already well-known when he appeared as Jim's nosy dad, Noah Levenstein, having starred on SCTV and Christopher Guest's Waiting for Guffman (1996).
After Pie, he appeared in more of Guest's comedies, including Best In Show (2000), A Mighty Wind (2003) and For Your Consideration (2006). He also lent his voice to animated movies like Curious George, Over the Hedge and Finding Dory​.
Levy currently stars on Schitt's Creek, alongside his son and co-producer, Daniel Levy.
Shannon Elizabeth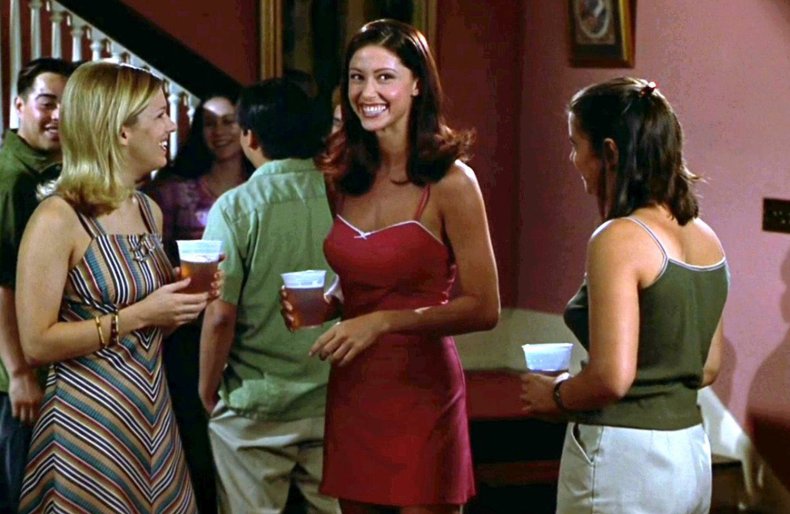 After appearing as sexy exchange student Nadia in American Pie, Elizabeth played another sexy teen in 2000's Scary Movie. But in recent years, the 45-year-old performer has focused her energy on her animal rights organization Animal Avengers.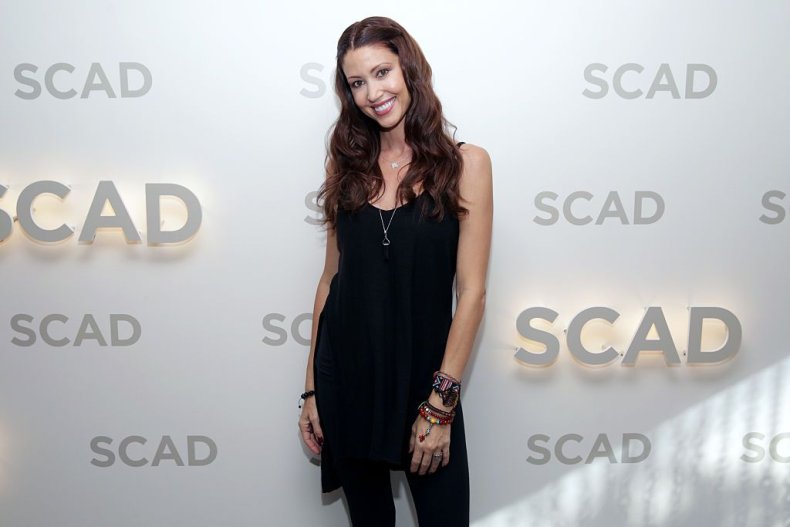 She currently lives in Cape Town, South Africa, but hasn't abandoned Hollywood altogether: In 2018 Elizabeth appeared on CBS's Celebrity Big Brother.
She married fellow actor Joseph D. Reitman in 2002, but they divorced three years later.
Natasha Lyonne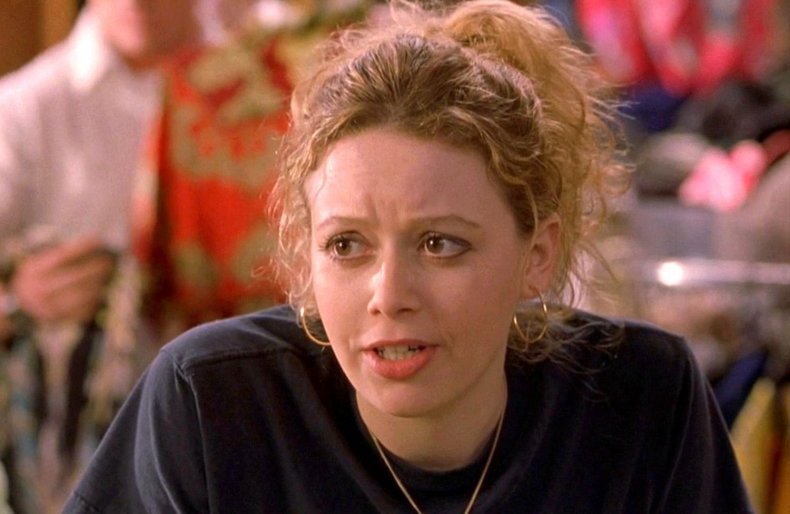 When she appeared as Vicky's sexually mature friend, Jessica, in American Pie, Lyonne had already starred in Woody Allen's Everyone Says I Love You (1996) and Slums of Beverly Hills (1998).
After Pie, Lyonne appeared in indies like Die Mommie Die! (2003) and Party Monster (2003), but soon became tabloid fodder for her bouts with drug addiction and mental instability.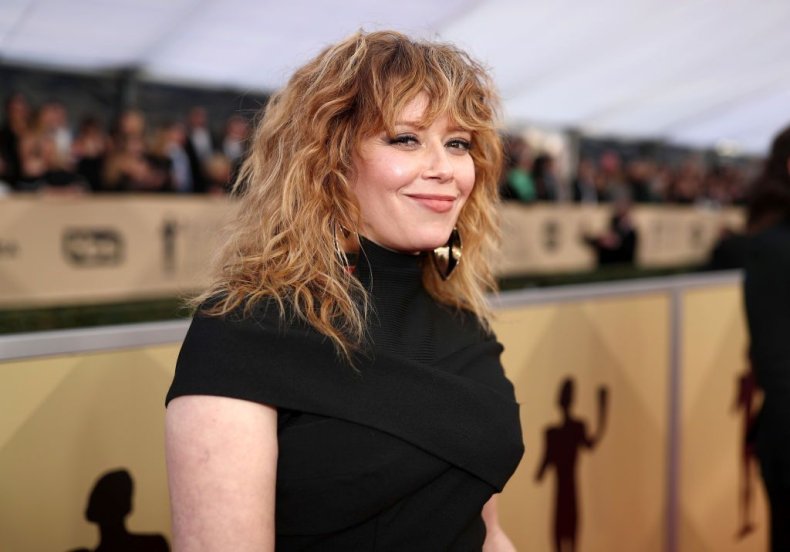 In the early 2000s, she was arrested for driving under the influence and, following neighbors' complaints about her erratic behavior, was evicted by her landlord, actor Michael Rapaport. In 2005, Lyonne was admitted to Beth Israel Medical Center suffering from hepatitis C, a collapsed lung and a heart infection that later required open-heart surgery. A year later she was admitted to a drug and alcohol treatment center.
Natasha Lyonne's career has bounced back in recent years, though, with Netflix's award-winning Orange is the New Black and 2019's Russian Dolls, in which she played a young woman reliving the same day over and over.
Lyonne, 40, has been in a relationship with Portlandia's Fred Armisen since 2014.
Jennifer Coolidge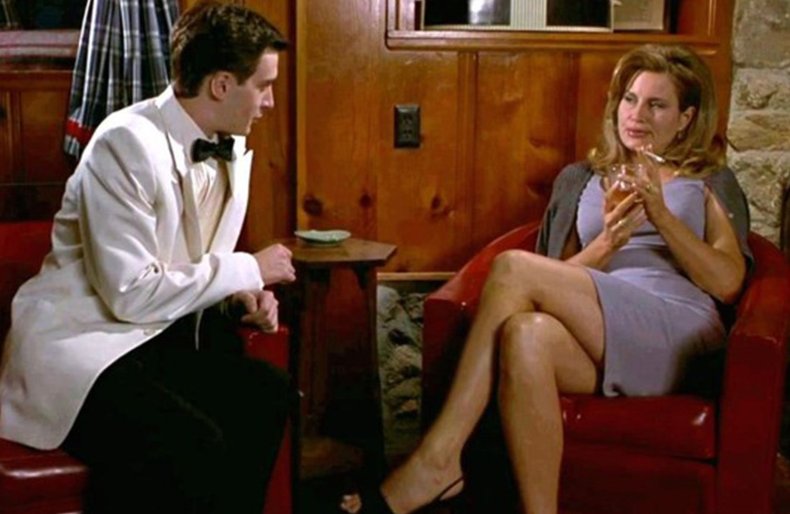 As uber-MILF Jeanine Stifler—a.k.a. "Stifler's Mom"—Jennifer Coolidge was arguably the real breakout star of American Pie.
Since 1999, Coolidge, now 57, has become the go-to-actress for sexy, eccentric female characters—appearing in Legally Blond (2001) and many of Christopher Guest's films, including Best In Show (2000) and A Mighty Wind (2003).
​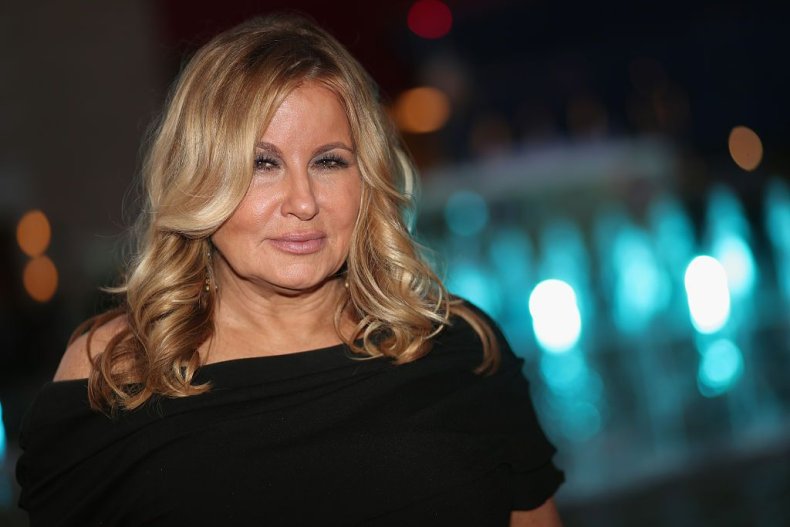 She continues to be an in-demand character actress, appearing on Glee, Joey, 2 Broke Girls and The Secret Life of the American Teenager. In 2020, she'll appear alongside Reese Witherspoon in Legally Blond 3.
She's been fairly private about her romantic life but, in the early 2000s, Coolidge was romantically linked to fellow comedian Chris Kattan.