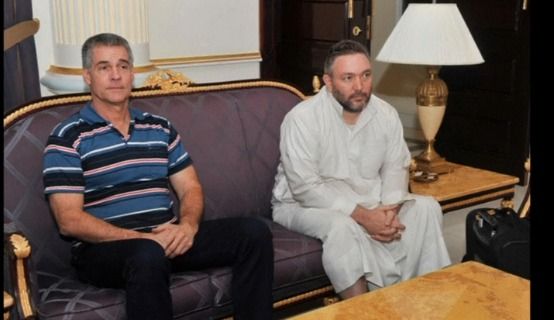 Two American prisoners held captive by Yemen Houthi rebels have been released and taken to neighboring Oman after Omani officials mediated their release, U.S. Secretary of State John Kerry said on Saturday.
Kerry, speaking to reporters in the Swiss city of Lausanne, said that an airplane was sent from Muscat in Oman to the Yemeni capital of Sanaa, adding: "It secured the release of two American citizens from the Houthi.
"Their names are not being released, but we are very pleased with that," he said.
Oman state television broadcast footage of the two Americans disembarking from a plane belonging to the Royal Air Force of Oman. Yemenis wounded in the civil war in Yemen were also flown for treatment to Oman on the same plane, it reported.
A Foreign Ministry official told the broadcaster Oman had worked with Yemeni authorities in Sanaa to secure the Americans' release. A Houthi official confirmed their departure from Sanaa.
The U.S. State Department expressed gratitude to the Omani government for facilitating the release and recognized the action as a "humanitarian gesture" by the Houthis, the northern Yemeni armed group that seized control of the capital Sanaa in 2014.