Review: Broadway's 'American Psycho' Is a Bubblegum Bloodbath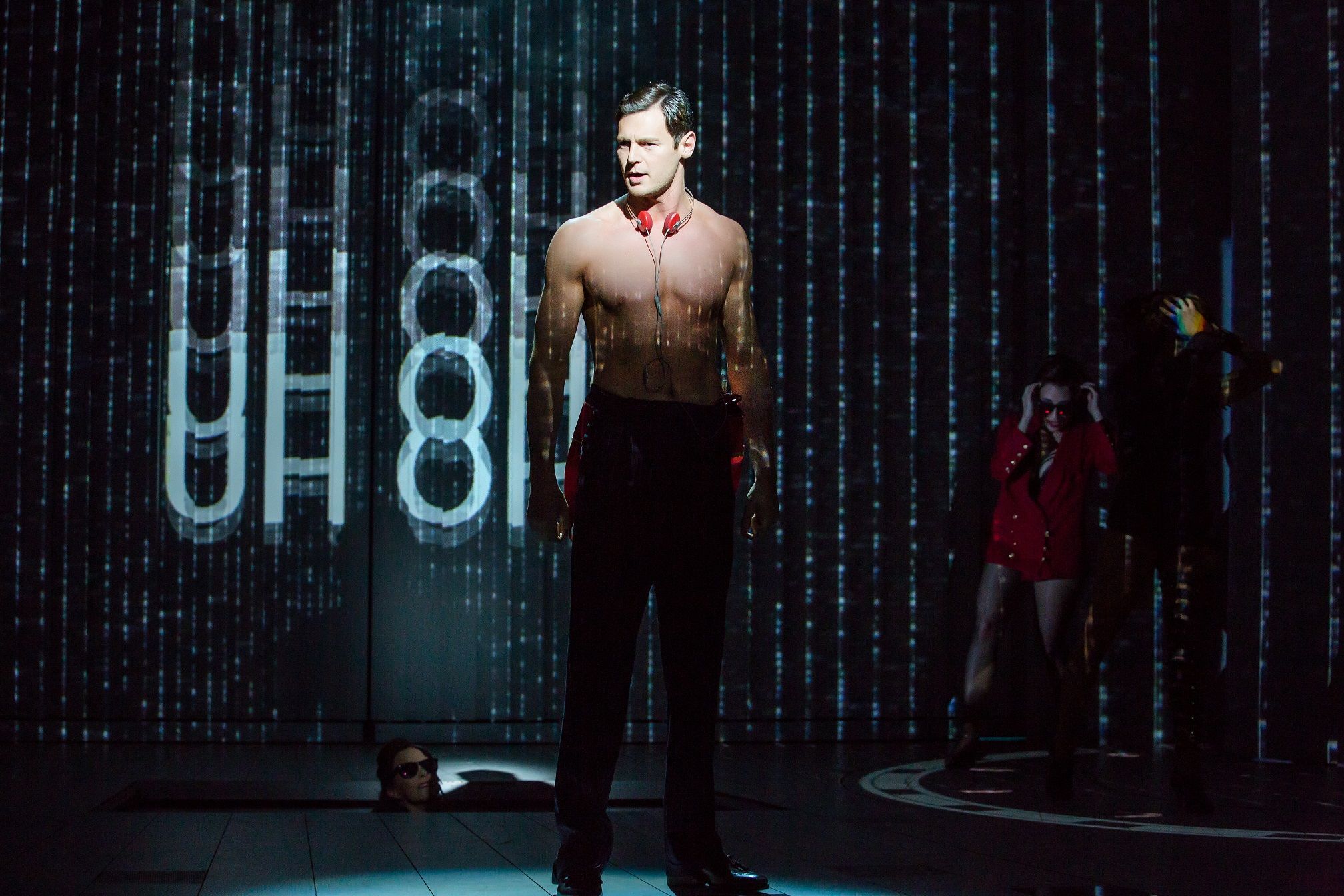 The ax is literally about to fall when Patrick Bateman makes an on-the-nose observation. "Our lives are not all interconnected," the sociopathic investment banker says coldly to Paul Owen, a workplace rival, moments before he hacks him into pieces. "Some people," he continues, "do not need to be here."
Of course, the same could be said for some Broadway musicals, especially those inspired by controversial books or cult movies or both. And therein lies the main hurdle for American Psycho, a jagged musical reimagining of Bret Easton Ellis's gruesome 1991 slasher novel. For all its delicious period satire and existentialist underpinnings, it's a show that struggles to justify its own existence. Yes, it's fun and gory, but like poor Paul Owen, it doesn't really need to be here.
From the minute the audience enters New York City's Gerald Schoenfeld Theatre, where American Psycho opened Thursday after a critically acclaimed run in London, they know they're in for a bloody affair. A see-through retractable partition, still smudged up from an earlier performance, separates the audience from the action, ready to catch the coming deluge of stage blood. The production goes through enough of it to color a red velvet cake the size of Madison Square Garden. As the show starts, a projection of its title floats in the air, courtesy of Finn Ross's excellent video design, promising a sadistic evening of camp and circumstance.
We get that in droves, beginning with an opening monologue from Patrick—shirtless, chiseled, egomaniacal—who regales us of his prettifying habits: a daily glut of skin moisturizers, exfoliating gels and Alan Flusser suits. Played with a calm confidence by Benjamin Walker, Bateman is the embodiment of an alpha-male subspecies that seemed to exist only in the late 1980s. You either want him or you want to be him, he assumes. There is no third option.
Like Ellis's novel and the 2000 movie that made Christian Bale a star, the story begins as a droll examination of moneyed New Yorkers, only to follow Patrick on a vicious and indiscriminate murder spree. The 26-year-old's thirst for blood becomes increasingly voracious and sloppy, all while the members of his social circle—assorted hedonists and Wall Street hotshots—remain so hopelessly self-absorbed that they're oblivious to his homicidal exploits. It's not that the clues aren't there: Patrick speaks of infamous serial killers the way an academic might cite the work of a great philosopher. And even in 1989, the fact that his professional crush is Donald Trump should have served as a troubling red flag. "For the record, Art of the Deal is an excellent memoir," Patrick insists.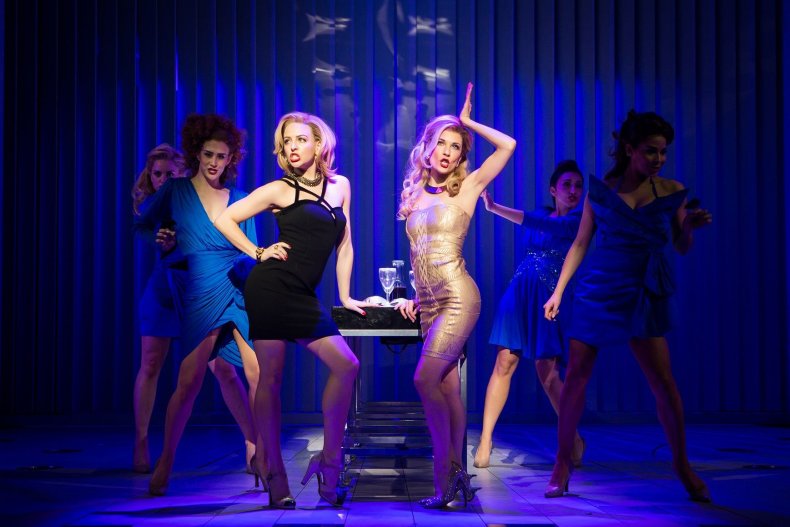 American Psycho works as a plastic homage to the hollow materialism of its era. The characters' obsession with the latest fashion designers and trendiest fusion restaurants stands in contrast to a city that has decayed around them into a cesspool of Koch-era inequity. Roberto Aguirre-Sacasa, who wrote the book, keenly reminds us that this is an era whose time has already passed, a fact made evident from the outset, when Patrick's television (30 inches, he brags) flashes a video snippet featuring outgoing President Ronald Reagan, who in his farewell address lamented waning perceptions of American exceptionalism. "We're about to enter the '90s, and some things have changed," Reagan says in the speech.
The period specificity is aided by Duncan Sheik's catchy synth-pop score and complemented by Lynne Page's aptly mechanical dance numbers, both of which are supplemented by hit songs from the 1980s. A high point comes during a scene at Tunnel, the real-life popular Chelsea nightclub of the time, where the capable company belts out an emotional—yes, emotional—rendition of "In the Air Tonight."
But while breathing new life into a Phil Collins song is admittedly an amazing feat, it's not enough to elevate this musical beyond its kitsch. Absent Ellis's gross descriptions of the killings, or Christian Bale's raw intensity, American Psycho suffers from an identity crisis. Attempts to humanize Patrick reek of trying too hard. Broadway veteran Alice Ripley plays his proud mother, while Jennifer Damiano, nominated for a Tony in the Pulitzer-winning Next to Normal, plays his dutiful secretary, Jean. Both give fine performances, but an underlying dichotomy persists: Patrick, incapable of feeling, has an internal narrative that doesn't really lend itself to song and dance, bubblegummy as those songs may be.
Most of the other performances are interchangeable, the result of a story in which the characters literally can't tell each other apart. One notable exception is Keith Randolph Smith, who shines as the clueless NYPD detective Donald Kimball. His comic chemistry with Walker is a nice diversion, but it's an underutilized asset in a show that could use a little more fleshing out—especially as the flesh piles up.
American Psycho; book by Roberto Aguirre-Sacasa; music and lyrics by Duncan Sheik; directed by Rupert Goold; based on the novel by Bret Easton Ellis; choreography by Lynne Page; set design by Es Devlin; lighting design by Justin Townsend; costume design by Katrina Lindsay; video design by Finn Ross; sound design by Dan Moses Schreier; Gerald Schoenfeld Theatre, 236 West 45th Street, New York City; americanpsychothemusical.com