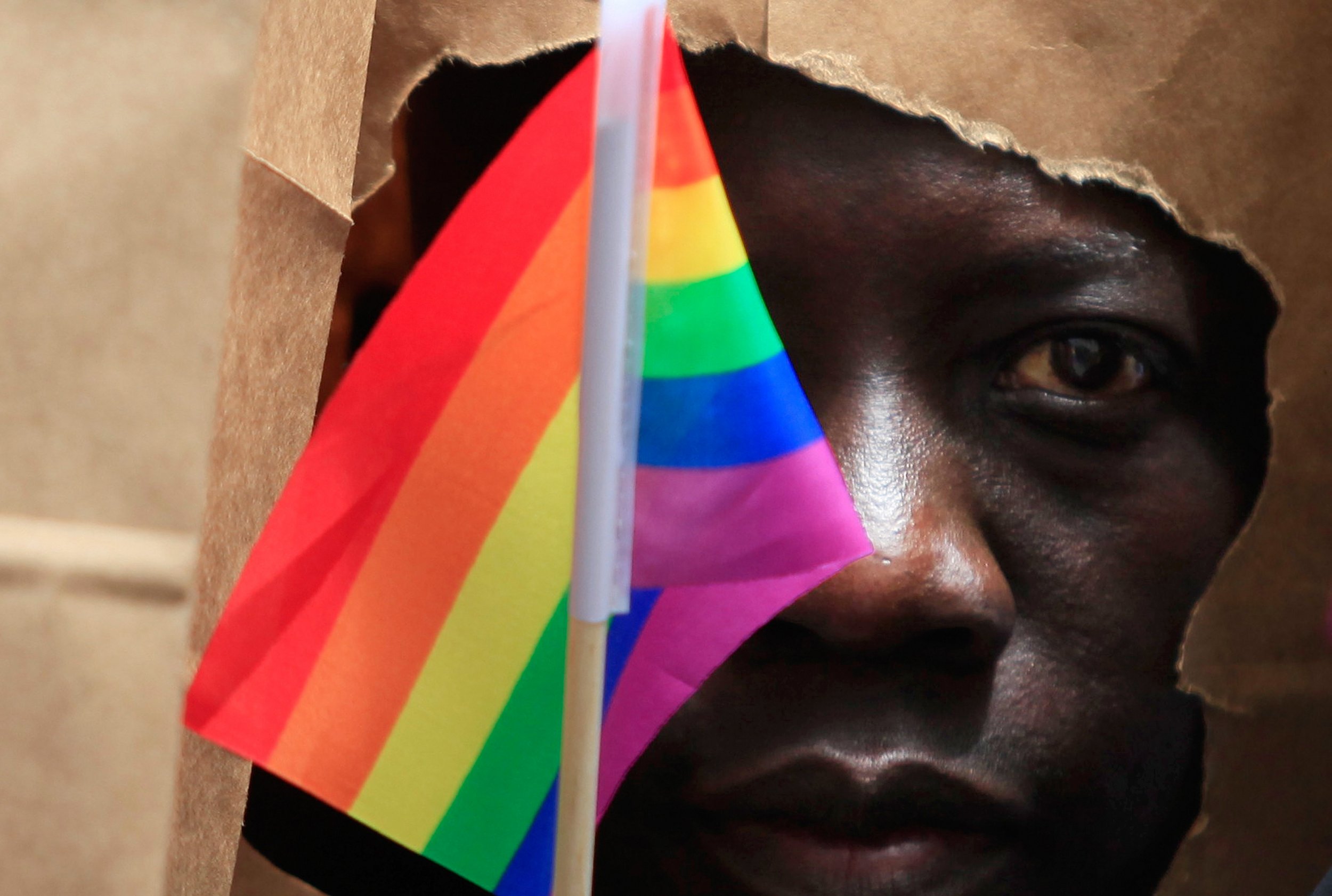 A group of American Quakers are operating what they call a "new underground railroad" to help a few LGBT Ugandans flee their country, where a recent law imposes harsh penalties for homosexuality.
The Friends New Underground Railroad (FNUR), based in Washington state, sees itself as continuing the work of Quakers who historically helped slaves escape the American South. As of this Monday, they say they have worked with unnamed Ugandan "conductors" to fund and coordinate passage out of the country for 107 lesbian, gay, bisexual or transgender Ugandans, nine of whom have reached Sweden, while several dozen others are "being processed for asylum status in countries around the world," according to the group's FAQ page.
The American group coordinates funds for passage to the Ugandan border with Kenya, and the Ugandan conductors make all decisions with regards to who will be helped, according to Buzzfeed. Once over the border, the LGBT individuals are delivered to local safe houses and organizations before potentially moving on. FNUR tells Buzzfeed that none of their charges have ended up in Kenyan refugee camps, where life for LGBT people can be very dangerous.
Buzzfeed reported Friday on the controversy surrounding the Quakers' project. While other groups working to oppose Uganda's new anti-homosexuality law acknowledge the Quaker group's good intentions, they worry that FNUR lacks the expertise or on-the-ground experience to sustain the project long-term.
"In order to run a program like that successfully … you have to invest tremendous resources to understand the situation on the ground," Neil Grungras, of the Organization for Refuge, Asylum, and Migration (ORAM), which works on LGBT refugee issues, told Buzzfeed. "If you're trying to take [donors'] money responsibly, you [really] have to do that work."
Buzzfeed notes that ORAM actually shut down a program to provide direct support to LGBT refugees because the work of allocating support and determining how to keep refugees safe proved too large a task for ORAM's resources to maintain.
The Quaker group addresses some of these concerns on its website, where it acknowledges that they are still "figuring it out as we go." They stress that activist individuals they work with on the ground are "vetted," to avoid money and efforts being misdirected, and that they are working with cases where LGBT individuals "feel that the risk of staying [in Uganda] now — with this worsened dangerous situation — means they need to get out first and then work on the rest," like what their living situation and livelihood will be once they are in a new country.
"We absolutely support those who are deciding to stay and fight for their right to be Ugandan and queer. We understand the passion for that because it is so very important," their website reads. "And, our concern is for those living in such pain and fear that feel they must flee to build a life for themselves. We don't think this is the complete answer by any means, but it is part of one."