American Red Cross Will Cease Blood Drives and Bloodmobile Services in Central and Western Massachusetts
After a previous statement revealing that it will be cutting over 52 jobs, the American Red Cross has announced it will no long run blood drives or host mobile blood drives in central and western Massachusetts, according to MassLive.
Seeking to cut costs, this makes a tentative decision made in August official. While Red Cross-run collection centers will remain open in Worcester and Springfield, there is some concern that a lack of localized drives will stymie frequent donors from contributing.
Layoffs will begin to take effect by November 8, according to a Worker Adjustment and Retraining Notification Act notice filed with the Massachusetts Executive Office of Labor and Workforce Development last week.
Hospitals such as Cooley Dickinson Hospital receive as much as 80 percent of their blood and blood products from these drives.
"The availability of the amount and types of blood needed is a national concern. Reducing the supply will only exacerbate this shortage and thus has the potential for impacting health care services across the region and in the country," the hospital said in a statement.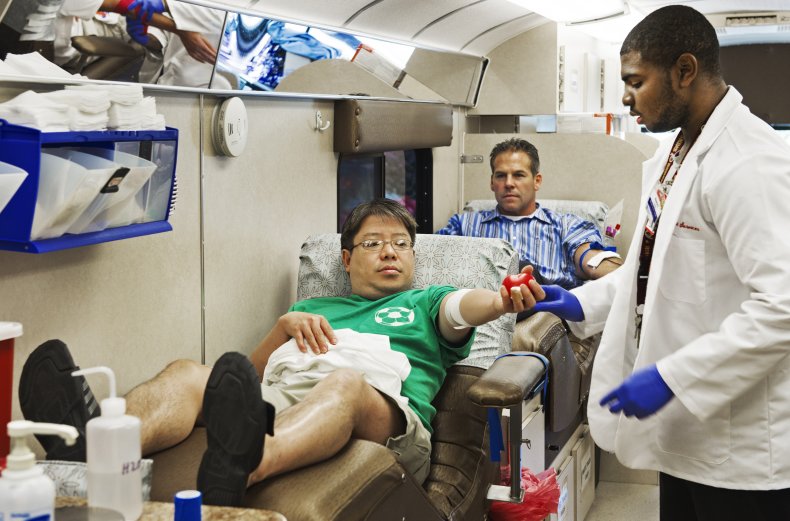 However, the Red Cross said that the layoffs will not affect the availability of blood for those in Massachusetts.
"We are committed to doing the most we can to help make this transition as smooth as possible and will also continue to work with the local unions to address issues collaboratively," Red Cross spokeswoman Kelly Isenor said.
The Bayside Health Blood Donor Center, which services the Springfield area, is not run by the Red Cross, and is trying to combat any slump in received donations by offering anyone who gives blood free tickets to the local amusement park Six Flags New England or The Big E, one of the largest state fairs in the nation.
Other hospitals, such as UMass Memorial or Holyoke Medical Center, run their own blood donation drives or centers and will not be impacted by the budget cut. Left in apparent limbo is Mercy Medical Center in Springfield, which runs all of its blood drives and receives most of its blood and blood product donations through the Red Cross. No statement has been released at press time by the hospital of any new policy changes in light of The Red Cross' announcement.
According to the Red Cross, In order to donate blood or platelets you must be at least 17 years old, in good health, weigh at least 110 pounds and have a photo ID. Donors are able to give platelets every two weeks and blood every eight weeks. Donating platelets takes 60 to 120 minutes.