The State of the American Teenager, in Numbers: 1966 vs. Now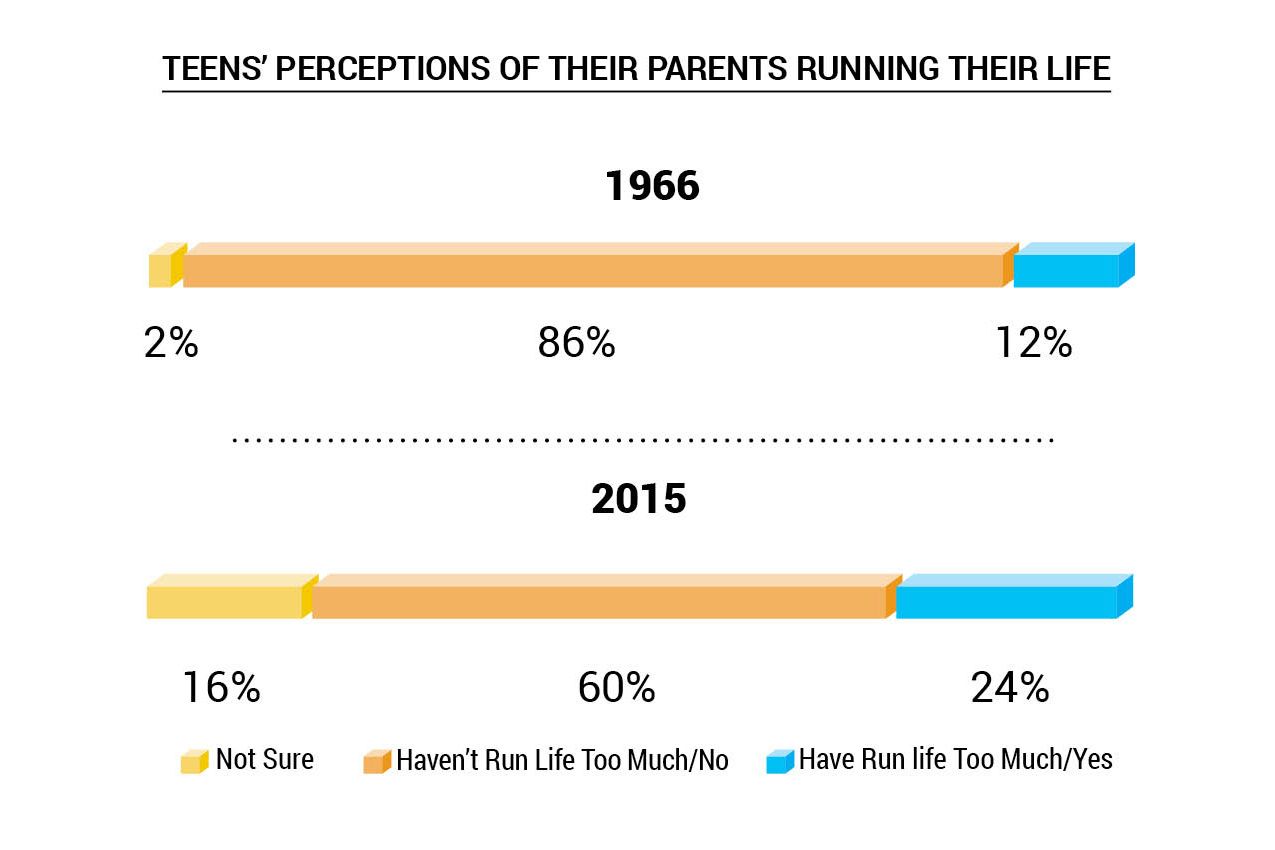 In 1966, Newsweek published a landmark cover story, "The Teen-Agers: A Newsweek Survey of What They're Really Like," investigating everything from politics and pop culture to teens' views on their parents, their future and the world. The article was based on an extensive survey of nearly 800 teens across the country, and it also profiled six teens in depth, including a black teen growing up in Chicago, a Malibu girl, and a farm boy in Iowa. Fifty years later, Newsweek set out to discover what's changed and what's stayed the same for American teens. The result, "The State of the American Teenager," offers fascinating and sometimes disturbing insights into a generation that's plugged in, politically aware, and optimistic about their futures, yet anxious about their country.
Below, a sampling of results from Newsweek's 1966 and 2015 surveys show how teens' perceptions on issues such as race, sex and marriage have changed.