American Teens Are Really Depressed. I Asked My Friends to Help Explain Why | Opinion
American teens are in trouble. There is a growing mountain of evidence that teens like me are experiencing record levels of anxiety, depression, and even suicide. New research from JAMA Pediatrics published this week added to that mountain, finding that the number of adolescent suicides increased in five states throughout the pandemic. Teen suicide is higher than it's been in half a decade, and according to the CDC, almost one in five of my teenage peers seriously considered attempting suicide. 10 percent even tried it. They include some of my own friends.
These statistics are a horrifying reflection of poor policy decisions made throughout the pandemic, and their long-lasting ramifications. But while Americans may be familiar with the statistics, they don't often get to hear from teenagers themselves about why they are so engulfed with despair.
I spoke to my friend Ella, a senior and fellow student at the selective New York City public high school I attend. Like most of our peers at school, Ella was always a disciplined student, well aware of the value of the education she was getting. Well, she was before the spring of 2020, when what was supposed to be a two-week lockdown to "slow the spread" of COVID-19 dragged into a two-year nightmare.
"Those two years were rough on us," Ella told me. "I was in my bed 20 hours a day crying the entire time." She was lonely—very lonely; there didn't seem to be any motivation or sense in doing anything. "My grades just fell," Ella said. "I just completely shut down."
Though she didn't know it, Ella was not alone. A recent CDC study discovered that 37 percent of us high school students reported experiencing poor mental health during the pandemic, with 44 percent reporting persistent feelings of sadness or hopelessness during the past year.
A 16-year-old student at a Brooklyn charter school named Eric is one of them. Eric never saw himself as a "4.0, top of the class guy." But during his sophomore year, he started to find his footing. "I started picking things up," Eric recalled. "I was starting to get some hope that I would go to great colleges."
All that changed when then-Mayor Bill de Blasio ordered schools across the city to close in March of 2020. That's when the floor fell out for Eric. "It began to take a toll on me physically because I wasn't going outside, but it also began to take a toll on me mentally because I could not interact with my friends," Eric explained.
Making matters worse, he didn't have a camera on his computer, which meant that no one knew whether or not he was paying attention. He found himself taking naps during "class" time and playing computer games.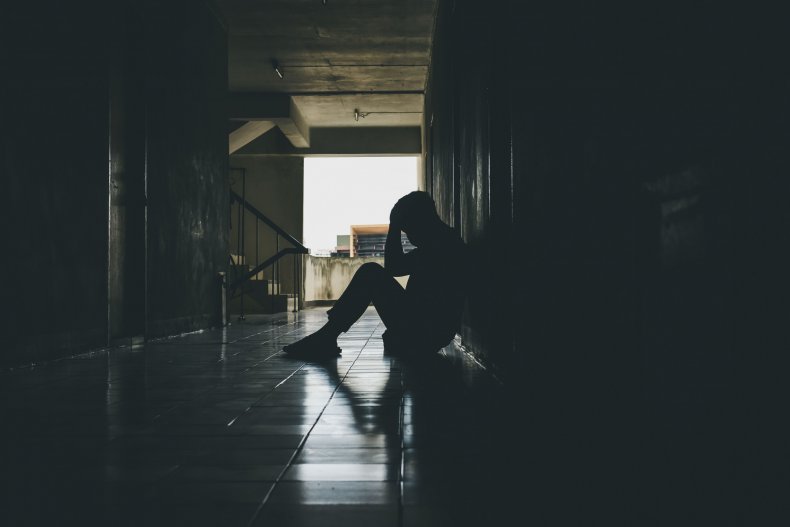 Unsurprisingly, Eric's grades went into free-fall. And it had an impact on his self esteem. "I couldn't get the same learning experience as I would if I went to school," he told me. "When I looked at my grades, I just felt horrible. I was like, damn, I suck."
School closures dealt my generation major academic woes like Eric's. Amplify, a curriculum and assessment company, found that kindergartners across the nation who were on track in reading skills fell from 55 percent to 37 percent during the first year of the pandemic. And many of my fellow high schoolers decided against pursuing higher education during the pandemic; according to the National Student Clearinghouse Research Center, undergraduate college enrollment has decreased by more than a million students since the Fall of 2019—nearly 8 percent. That's one million kids the course of whose lives have been irrevocably altered due in part to lockdown-era depression.
The CDC has stressed that teens who felt "connected to adults and peers at school" were significantly less likely than those who did not to report persistent feelings of sadness or hopelessness. But as someone who comes from a stable home life, I, too, felt adrift without teachers to answer my questions or help me with homework or review material with me after class.
And it wasn't just academic losses, either. Take Noah, a 17-year old sophomore from Brooklyn, whose sense of himself has was once deeply tied to the football field. Pre-pandemic, Noah prided himself on getting impressive stats for his team, which is where he met his closest friends and first girlfriend, and where his confidence used to come from.
When schools first shut down, Noah spent a lot of time with friends who lived in his neighborhood and face-timing with his girlfriend. But pretty soon, those connections started to waver, and Noah began to feel isolated—even more isolated than he had while stuck in a hospital room after a hip injury resulted in surgery. Noah joined hybrid learning as soon as it became available, but there were few students and no teachers present in the room.
Noah grew even more isolated when his girlfriend broke up with him—and even more depressed. "I thought I didn't have anything left when she broke up with me," Noah said. "At that point, she became my entire life because everything was gone—sports were gone, I hadn't worked out in a while, I lost a lot of friends, and school and SAT scores didn't mean anything to me."
So he turned to alcohol and smoking, chasing the dopamine and serotonin rushes that he used to get from the field or working out. And finally, on July 22, Noah says he attempted suicide. He spent the rest of the summer in rehab.
Teenagers like Noah, Eric and Ella deserve an explanation as to how the adults in charge allowed this to happen to us. We deserve an apology.
And we deserve a plan: How is this crisis in loneliness, depression, and suicide going to be addressed?
"I feel angry that children were thrown into the deep end," Ella told me. "I feel like we were thrown in the dark and sidelined. Nobody stopped to think: What about our kids?"
Daniel Idfresne is a senior at Brooklyn Technical High School in New York City. He has written for Common Sense on Substack and the New York Post. He is the Foundation Against Intolerance and Racism's first National Representative for the FAIR at School High School Club program.
The views in this article are the writer's own.