American Biker Tourist in Ireland Ties Would-be Robber to Pole, Calls Police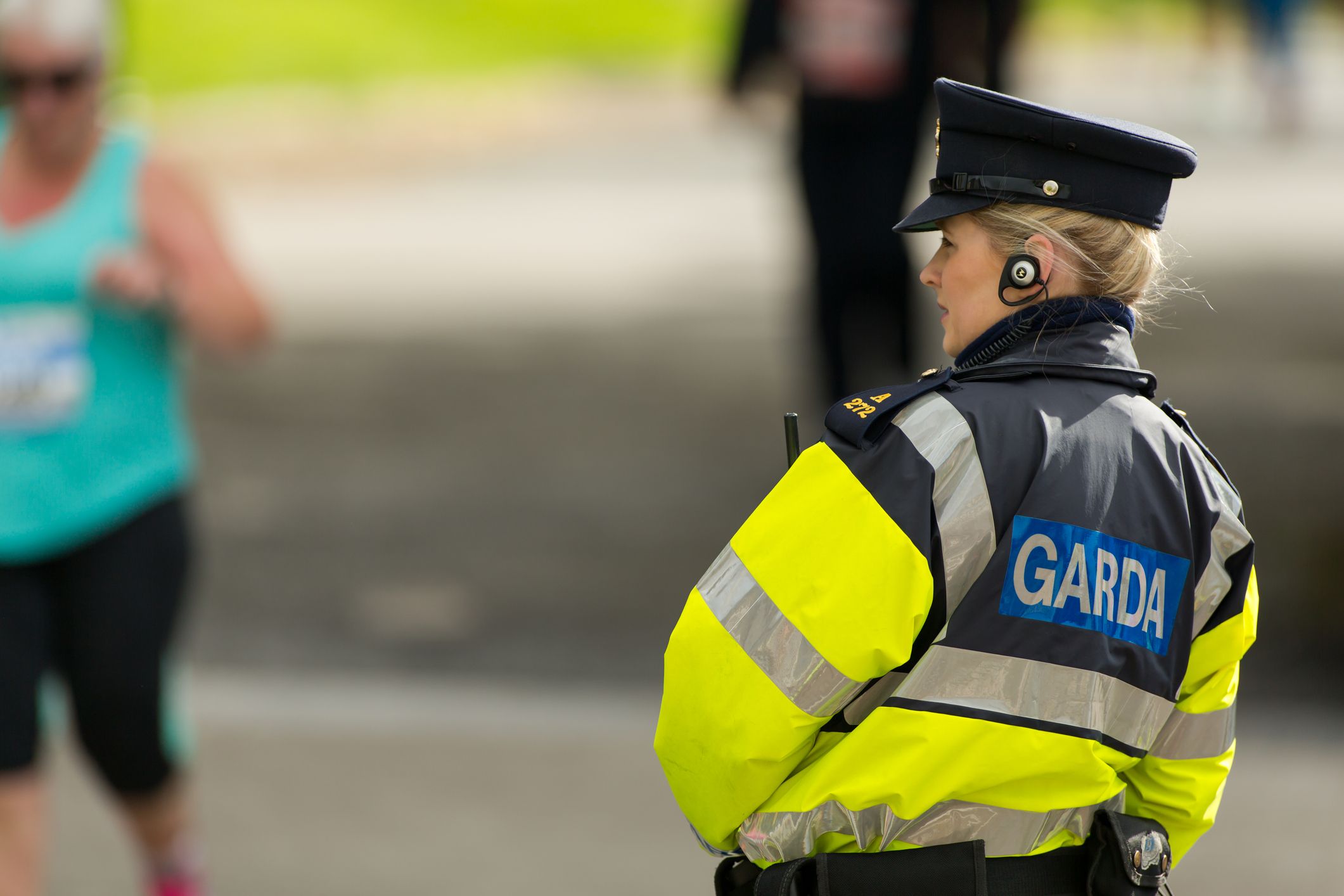 A would-be mugger became a laughing stock in Ireland after failing to rob a tourist who overpowered and tied him to a nearby pole until the police arrived.
The incident, which took place in central Dublin on Tuesday evening, grabbed headlines in Ireland after images taken by witnesses, showing the assailant strapped to a pole, gathered a lot of traction online. Asked to comment on the reports, officials from Ireland's national police force, known in Gaelic as the Garda Síochána, confirmed they were true.
"Gardaí in Store Street were called to an incident on Moore Street on Tuesday the 14th of August 2018 at approximately 6.30 p.m.," Sorcha O' Reilly, a spokesperson for the police told Newsweek on Wednesday. "The injured party had restrained a suspect and on arrival was handed to Gardaí."
Law enforcement withheld the name of the apprehended suspect but confirmed that he was a male in his forties who was being detained at the nearby Store Street Garda Station, while the investigation around the incident continues.
The culprit tried to scurry away with the possessions of an American tourist in the center of town, as the man from Florida stood his ground and managed to get the upper hand against the assailant, according to reports.
The American was a large man with a Harley Davidson motorbike, local news site Dublin Live reported. The incident unfolded as the victim stood outside stores on one of the Irish capital's busiest shopping streets.
"The man then approached him and tried to take his bag and phone but I'd say he regrets it now," a source told Dublin Live. "He won't be doing that again any time soon."
Read More: Denmark hits back at Fox for segment calling it a "socialist" country where "nobody's incentivized to do anything"
Images show the attacker ended up bound with a camping rope to what looks like a signpost on the Dublin sidewalk. The tourist reportedly left his would-be robber with more than just a bruised ego, also punching him before restraining his arms with the rope, The Irish Post reported.
Images from the scene of the scuffle show the moment when police officers arrive to free the defeated thief, only to officially arrest him. The scene attracted an audience who were reportedly in hysterics by the time the incident was over.