American Tourist Livestreams Getting Trapped With Luggage Under Moving Bus
A New Jersey teenager on vacation to Israel found himself in an awkward situation when his bus took off while he was closed inside the luggage compartment.
Ynet News reported that the 19-year-old, whose name was not released, was riding the 947 bus of the Egged line from Tel Aviv to Jerusalem on January 4. He had just left El Al Junction when he went under the bus and became trapped after the driver closed the compartment door without realizing he was inside.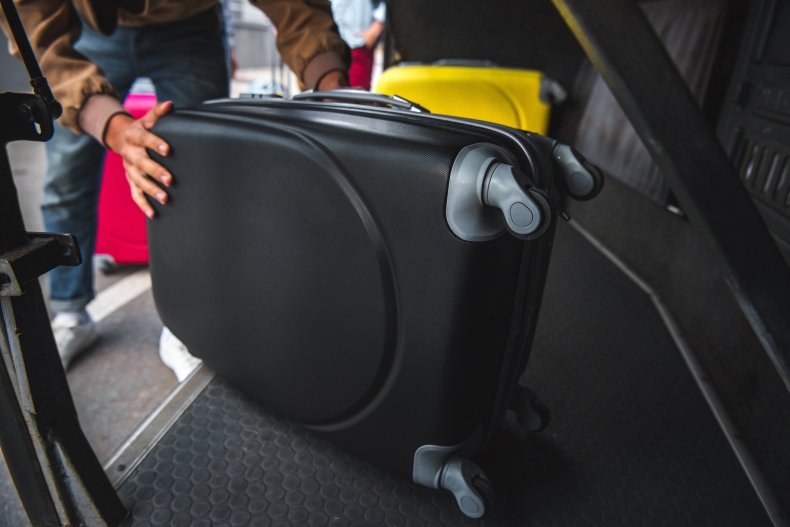 He then called the police. Emergency services released his 911 call, in which it takes about a minute to communicate the absurdity of his situation to the operator.
While underneath the vehicle, he took the time to log in to Instagram and live-stream his situation, posting several times to his Stories from the dark, cramped baggage compartment.
"My heart is pounding fast, but I'm fine. I called the police. In the meantime, I'm here among all the bags and suitcases. It's really stressful," the teen said.
Police used the GPS locator in his phone along with the bus route to track the teenager down after approximately 20 minutes. While the rescue was underway, the 19-year-old continued to post to his Instagram stories and document officers releasing him from the luggage compartment and questioning the driver.
The teen was in Israel to visit the yeshiva he attended last year and was not injured after being trapped in the compartment.
Egged spokesman Ron Ratner told Ynet that the teen had acted irresponsibly by climbing into the baggage area "without updating the driver in advance and disregarding the warning signs directing passengers to ask help from the driver so that they do not find themselves locked in the hold, as it happened in this unfortunate case."
He did have some kind words for the young man, saying he "miraculously demonstrated resourcefulness and courage while traveling, alerting the police to locate and stop the bus on its way to Jerusalem."
People getting trapped in the luggage compartment happens more often than you might think. In August 2019, the New York Post reported that a woman traveling from New York to Boston on the Peter Pan line called 911 after she was locked under the bus.
It took police an hour to catch up to the bus and free the woman. Authorities reported she seemed fine after the ride and "had her laptop open, and a bunch of clothes pulled out of a big backpackers' backpack, and a conga-like drum." The driver was arrested and charged with reckless endangerment and unlawful restraint, but after police investigated they determined it to be an accident and the charges were dropped.